Happening Now
November 1, 2019
Have you voted in our Top 10 Routes poll? Rail Passengers is extending the opportunity through next week!
We've already had over 3,700 responses! Vote now to get us over 4,000!
Moving Up In The Rankings: The Pioneer and the North Coast Hiawatha. Both of these routes would serve folks who once enjoyed rail service and have been cut out of the map.

Favorite New Long-Distance Route: Daily Cardinal. Passengers are looking for frequent, reliable service to connect the East Coast to the Midwest. And with few transportation alternatives in West Virginia and Ohio, it makes sense that this route has risen above the rest. It's followed very closely behind by the Daily Sunset.

Favorite New State-Supported Route: Montrealer. Just in time for winter hockey season, passengers are clamoring for restored service between New York and Montreal. (Juste à temps pour la saison de hockey d'hiver, les passagers réclament un service rétabli entre New York et Montréal.)

Favorite New High-Speed Route: Las Vegas - Los Angeles High Speed Route. Connecting two of the premiere travel markets in the U.S., this potential high-speed route is a can't miss bet.
Don't see your favorite new train service on this list? DON'T GET MAD, GET ACTIVE! Vote Now!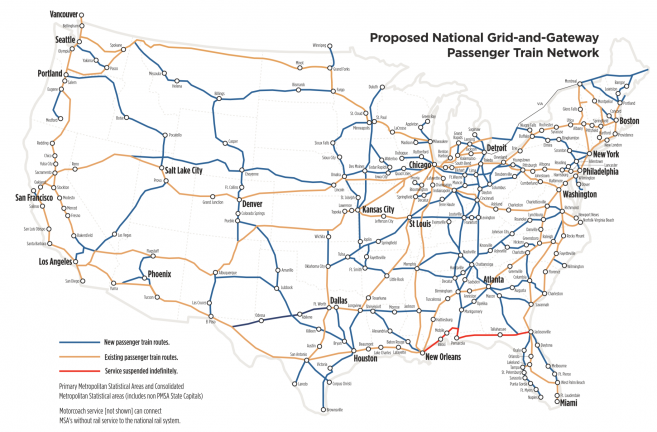 ---
Increased Amtrak funding and several policy riders designed to empower stakeholders to protect passenger-rail service were passed yesterday in the Senate as part of a four-bill "minibus" (H.R. 3055). The vote was 84 to 9, advancing the FY2020 budgets for Transportation and Housing along with three other bills.
In a big win for transit riders, the Senate adopted a bipartisan amendment offered by Senators Doug Jones (D-AL) and Martha McSally (R-AZ) by an 82 to 11 vote, which will permanently bar the clawbacks of more than from the $1 billion from Mass Transit Account.
"These cuts would be devastating to all of our communities," Sen. McSally said while arguing for her amendment on the House floor. "These cuts could result in drastically reduced services, including those for low-income individuals and individuals with disabilities, and reduce funds necessary to modernize bus and rail fleets as well as slow construction of new stations and shelters."
With the House version of these bills completed earlier this summer, House and Senate conferees are now free to meet to hammer out the discrepancies between the two versions.
However, leadership for the House and Senate will have to agree on general spending figures for the budget as a whole before advancing this minibus—and with partisan disagreements around spending on President Trump's wall, negotiations may drag on pass the current November 21st deadline, requiring another short-term extension to avoid a government shutdown.
The progress on transportation in FY2020 is especially good news following statements from Senate Finance Chairman Charles Grassley (R-IA), who admitted his committee has made no progress on figuring out a way to pay for increased spending outlined in the next generation of the federal surface transportation programs.
"There's nothing new since we came back in September," Chairman Grassley told reporters this week when asked about a financing plan for the five year, $287 billion highway reauthorization proposal passed in August (currently, the Senate hasn't advanced any proposals for mass transit or intercity). "Obviously it can't come if it isn't financed."
Grassley says he will need to reach an agreement with Senate Majority Leader Mitch McConnell (R-KY) on the eventual size and pay-fors for a financing title, but has had little luck getting on the McConnell's schedule to find solutions for the hard questions.
With time running short before the end of the year, the ramping up of impeachment proceedings, and a presidential election year looming, every week of inaction increases the likelihood that final passage for reauthorization shifts to 2020 -- or beyond.
---
The California Infrastructure and Economic Development Bank this week gave billionaire entrepreneur Sir Richard Branson's Virgin Trains the green light to float $3.25 billion in development bonds to link Las Vegas and Victorville, Calif., with the Desert Xpress high-speed train.
It's the largest bond request in the history of California's public-sector development bank, known as IBank for short. But the bank's acting Executive Director Nancee Robles said the approval this week was exciting not just for that reason, "but also because of what having high-speed rail can do for Southern California."
In the short term, building the service will create nearly 16,000 construction jobs. Once complete, the service will create at least 400 permanent jobs.
We told you in August that Virgin was getting ready to get permission from California and Nevada to issue private-activity bonds to fund the project. And that was good news for a lot of reasons, not least of which was that the timeline meant Virgin would be able to start selling bonds as early as the first quarter of next year. Getting the funding in place quickly should let Virgin start work right away -- and clear the way to start carrying passengers between Victorville, Calif., and Las Vegas by 2023, a full five years ahead of the California High-Speed Rail project's earliest potential service date.
We at Rail Passengers were excited about Brightline from the beginning and we were just as excited to see the parent company Virgin Trains pick up the pieces of the XpressWest project.
We don't think anyone should see this as some kind of anti-Amtrak. Indeed, we happen to know top Amtrak executives who are excited to see Brightline and Virgin succeed. But this stands out as an example of thought leadership and the beginnings of a change in thinking about what rail travel could be in this country.
That's one reason why we held last year's Fall meeting in Miami, to give members and attendees the opportunity to ride a chartered Brightline train and experience it for themselves, and then share that experience as advocates back home all across the country. And it's why we all traveled earlier this month to Sacramento to see the beginnings of the high-speed rail project taking shape in California's Central Valley.
Yes, America, trains really can be this good.
---
Engineers working on the Hudson River Tunnel component of the massive Gateway Project in October began a series of geo-technical borings along the proposed alignment of the new tunnels between New York and New Jersey, kicking off a new phase in the desperately needed project.
Some 36 borings will be carried out between now and early 2020 from both river-based and land-based sites, some as deep as 280 feet, project officials reported this week. Project managers also plan four seismic Cone Penetration Tests, a bathymetric survey in the Hudson River, and a surface-based geophysical survey along the Hudson Bergen Light Rail (HBLR) tracks in New Jersey as part of this phase.
The idea behind this phase, a public-private partnership effort designed to reduce risk before project bidders make their final proposals, is to get a better handle on the geotechnical characteristics of the Hudson River, New Jersey Palisades and the west side of Manhattan and cut down on the number of unknown subsurface conditions.
"In addition to the $1.5 billion we've already trimmed from the cost of the Hudson Tunnel Project, this geotech exploration is a great example of streamlined and efficient project delivery leading to potential cost savings," said GDC Chairman Jerry Zaro in a press statement. "Our work with the private sector on this initiative is a model we look forward to following as we advance this critical project."
---
Season of Giving
As we near the end of the year, you may be considering your end of year philanthropic choices. We ask you to support the Rail Passengers Association. As a charitable organization, we rely on the generosity of others so that we can continue being the voice of the passenger. As the only national organization that consistently advances the cause of commuter rail, regional rail, and inter-city rail as well as Amtrak's national network trains. Our concerted efforts have saved national routes from what once seemed to be certain demise and have prevented many of the worst cuts that had been planned to sought-after services such as food offerings and sleeping car accommodations.
We need your help so that we can continue to advocate for the country's 40+ million rail passengers. To donate with a credit card, click on the image below. You can also mail in a donation, written out to the Rail Passengers Association at 1200 G Street NW, Suite 240, Washington, DC 20005, ATTN: Jonsie Stone/EOY. Please include "EOY Donation" in the check's memo field. If you live in the DC area, please feel free to drop a donation off at the same address.
Click the image below to donate!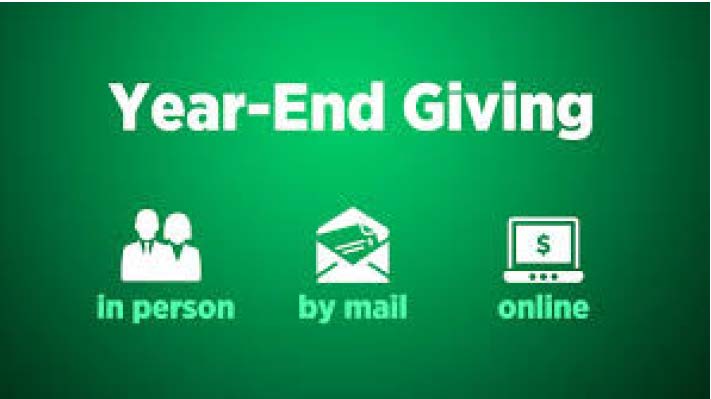 Raise funds to raze the beard! Donate at https://bit.ly/2m0OYiS
Amtrak Operating Modified Schedule in Parts of the Northeast
Severe weather creates challenging travel conditions
Due to severe weather issues in the Northeast, Amtrak is operating a modified schedule and cancelling select services on Friday, November 1. For the safety of customers and employees, the following trains will operate on a modified schedule:
Service operating a modified schedule on November. 1 includes:
Acela 2150 (operating between Washington, D.C. and Boston) is cancelled between New York and Boston. Service will continue as scheduled from Washington, D.C. to New York.

Acela 2151, 2153 and 2155 (operating between Boston and Washington, D.C.) are cancelled between Boston and New York. Service will continue as scheduled from New York to Washington, D.C.

Northeast Regional 95 (operating between Boston and Norfolk, Va.) is cancelled between Boston and New York. Service will continue as scheduled from New York to Norfolk, Va.

Northeast Regional 190 (operating between Washington, D.C. to Boston) is cancelled between New York and Boston. Service will continue as scheduled from Washington, D.C to New York.

Maple Leaf 63 (operating between New York and Toronto) is cancelled between Albany and Niagara Falls.

Empire Service 284 (operating between Niagara Falls and New York) is cancelled between Niagara Falls and Albany. Service will operate as scheduled between Albany and New York.

Empire Service 281 (operating between New York and Niagara Falls) is cancelled between Albany and Niagara Falls. Service will operate as scheduled from New York to Albany.
Service cancelled on Friday, November 1, includes:
Acela 2190 (operating between Boston and New York)

Empire Service 280 (operating between Niagara Falls and New York)

Empire Service 243 (operating between New York and Albany)

Springfield Shuttle 451 and 490 (operating between Springfield Conn. to New Haven, Conn.)
Bus transportation will not be provided for cancelled trains. Service will be restored pending improved conditions. Amtrak crews and local contractors are working quickly to help restore catenary power and clear tracks in affected areas.
Anyone planning to travel should check train status on Amtrak.com or smartphone apps prior to departing, allow extra time to get to the station and be extremely careful in stations and on platforms.
Customers with reservations on trains that are being modified will typically be accommodated on trains with similar departure times or another day. Amtrak will waive additional charges for customers looking to change their reservation during the modified schedule by calling the reservation center at 800-USA-RAIL. Customers with travel plans can review refund information on Amtrak.com. Service Alerts, Passenger Notices and other announcements are posted at Amtrak.com/Alerts.
ADDED NOTE: Severe flooding in the Utica, NY area has resulted in a significant washout on the CSX main route across Upstate New York, which is affecting all Empire Service, Maple Leaf & Lake Shore Limited trains.
---
If the MBTA Rail Vision Advisory Committee has their way, a "transformative overhaul" of the current commuter rail system in Massachusetts could be on the horizon. The committee, made up of local lawmakers and advocates, has been meeting for the last year and discussing six different alternatives (Field Coordinator Joe Aiello wrote about this process in a blog earlier this year. You can find that here.) to improve service throughout the region. During a joint meeting between MassDOT and the MBTA's Fiscal and Management Control Board (FMCB) this past Monday, members of the committee called for the "sixth and most expansive proposal" to be the option they move forward. This alternative is a"full transformation" which includes a completely electrified commuter rail network and 15 minute headways on all lines for peak and non-peak service, as well as fare restructuring and expansion projects such as the long discussed North-South Rail Link.
A final vote on the preferred alternative is scheduled for the next FMCB meeting on Monday, November 4th. You can read more about Rail Vision and see the alternatives here.
---
Rail Passengers Track Update: Where are we and what are we working on? This section will give you updates on what Rail Passengers HQ is up to.
Jim Mathews, President & CEO, spent much of this week on internal matters, but has been finding time to start shaping his planned Nov. 13 testimony before the House Transportation & Infrastructure Committee.
Sean Jeans Gail, Vice President of Policy, toured Los Angeles transit infrastructure as part of the SmartTransit conference in LA, where leading figures in the transportation industry looked at how how digitalization and technology is revolutionizing transit, from enhanced analytics technologies to real-time passenger information systems.
Carolyn Cokley, Director of Customer Programs, spent this week preparing for her trip to Fort Worth Texas. Carolyn along with Peter LeCody, Bruce Ashton, J.R. Price and Madison Butler will be meeting with Trinity Metro leadership, city council leadership and other stakeholders to discuss recruiting for the station volunteer program at the Fort Worth Central Station. Carolyn is on Train #29 today and will be returning home next Thursday.

Joseph Aiello, Field Coordinator, attended a joint MBTA & MassDOT meeting this week where the future of the Rail Vision project was discussed. Joe has also been working with Madi Butler on reaching out to members around the country to discuss a number of transportation projects and initiatives that our field team can help advocate for.
Madi Butler, Grassroots Organizer, spent time preparing for their upcoming trip to Fort Worth alongside Carolyn. This week was spent researching and compiling Social Media analytics, as well as volunteering in a community outreach project at both BART and Amtrak Hayward Stations.
Bruce Becker, Vice-President of Operations, this week wrapped up the logistics from RailNation:California. The preliminary results of the attendee survey indicate that 96% of the participants rated the overall quality of the programming & events as excellent or good!
Jonsie Stone, Director of Resource Development, spent the week working on end of year giving campaigns. Please keep an eye on your mailbox and email for ways to support the Rail Passengers Association.
Kim Williams, Membership Manager, is troubleshooting member inquiries, sending out new member packets, maintaining our member database, and celebrating the Nats' first World Series win, all while continuing to plan for great things in 2020. (Note from CEO Jim Mathews: "Go Nats!")
---
The Rail Passengers Association would like to thank our Annual Partners for their support.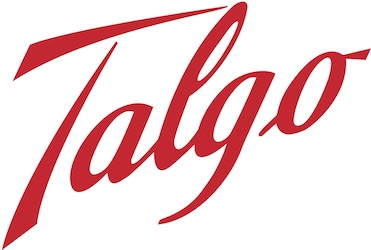 ---
We are excited to welcome Texas Rail Advocates as our newest Annual Partner. The Southwestern Rail Conference is hosted by Texas Rail Advocates, the largest grassroots, non-profit organization in Texas that promotes smart development of freight and passenger rail throughout the Southwest. To learn more about the Conference please click the image below.
Tourism leaders in Roanoke, VA said Amtrak is far exceeding expectations two years after passenger rail service returned to the Star City. Since the 2017 launch of the service, more than 110,000 passengers have come in and out of Roanoke.
"People that are curious. They're curious about a new way to travel and for us, that's great," said Brian Wells, general manager of the historic, nearby Hotel Roanoke. "We get a lot of guests that come off the train. Some of them are very impromptu. They were in Boston the day before and said, 'Hey, let's just get on the northeast corridor and see where it takes us,'" Wells said.
The early success is raising the question of whether Amtrak could expand service in Roanoke. "We'd love to see them expand to more than one daily train to northern Virginia and we'd love to see the timing of the train alter from early a.m. departure, late p.m. arrival to some additional train coverage in the middle of the day," Wells said.
Catherine Fox, vice president of public affairs and destination development for Visit Virginia's Blue Ridge said, "Having Amtrak has developed what we consider as a critical mass to downtown," She noted that Amtrak's success benefits not only existing businesses, but future development. In just the last year, three new hotels have been announced in downtown, including one just recently.
Meanwhile, Jennifer Mitchell, director of the Virginia Department of Rail and Public Transportation, released a statement on the topic: "While there are no current expansions for the Roanoke line planned at this time, Virginia continues to work with our valued partners at Norfolk Southern to explore potential new mobility options for its citizens."
---
Amtrak recently announced it is expanding its popular assigned seating program to passengers traveling in Northeast Regional Business class, for trips starting Saturday, January 11, 2020. This long-requested amenity, previously only available for Acela First class passengers, allows families, friends and colleagues to sit together.
Under the program, seats are automatically assigned when passengers complete their reservations. To select an alternate seat(s), passengers can simply change their assigned seat at any time prior to boarding via an interactive seat map on Amtrak's mobile app; at Amtrak.com or with a ticket agent. There are no fees to choose or change a seat assignment.

Amtrak is evaluating the potential of adding the assigned seat feature to more its trains.
CapMetro plans to add new rail lines and expand services through Austin, and the city is looking for 9.8 billion in total funding for Project Connect. CapMetro hopes to secure federal funding for at least 40% of the cost. As Austin has seen tremendous population growth in the last decade, CapMetro is looking to prioritize two lines with the project, one venturing the length of Lamar and the other a connection to ABIA.
"The point that we're out right now is trying to lay out what that potential is, what the benefits are, what the ridership is, what the cost is?" Dave Couch said. "It's going to be a decision that needs to be reached in terms of how much of it do you do at one time, this is a multi-year, this is a generational change that will occur you can't build this in a matter of a few years."
---
Colorado released a first look at a revamp of the state's transportation plan this week, publishing a "midpoint report" based upon thousands of direct messages and conversations with Coloradans. A common throughline was residents struggling with an inadequate transportation network in the face of a rapidly growing population.
Unsurprisingly, residents in the Greater Denver Metropolitan area are extremely interested in expanded rail service, looking for transportation choices in response to the precipitous increase in automotive congestion. The head of the Colorado Department of Transportation also made explicit the connection between driving and environmental quality.
"From residents along the Front Range, it is no surprise that we heard a lot about the pressures that come with rapid growth," State transportation director Shoshana Lew said in a letter preceding the report. "Currently, the transportation sector—everything from cars to freight to airplanes—is on track to become the leading source of emissions in our state, as it already is nationwide."
You can read more about the midpoint report on CDOT's website. The full report is expected to be released in Winter 2020.
---
Julie Reiskin, executive director of the Colorado Cross-Disability Coalition testified before lawmakers Monday about a recent proposal from the Regional Transportation District that would significantly curtail service. The spotty service on RTD's fixed-route buses and light rail trains because of an ongoing operator shortage in recent months is nothing new to riders with disabilities.
"What we're seeing with fixed-route cancellations, we've been seeing for years with Access-A-Ride," Reiskin said, referring to RTD's paratransit service.
Access-A-Ride provides door-to-door service for disabled patrons who can't use RTD's other services. And RTD has been combining trips recently because of driver shortages, Reiskin said. Earlier this month, RTD staff proposed temporary service cuts. The agency is short about 160 drivers. These cuts could have a ripple effect marginalizing those riders who rely on this essential service.
"Without RTD, our ability to really reap the promises of the Americans With Disabilities Act, which turns 30 next year, is gone," Resikin said. "Because we can't get to work, we can't get out, we can't go spend money in the community, we can't get to medical care. Transportation is really the key to independence and full community participation."
---
Plans to build a new commuter train station in North Brunswick, NJ, first proposed more than a decade ago, are now moving forward.
During an October 30 news conference, Governor Phil Murphy and top state leaders announced that a memorandum of understanding has been reached to build the Main Street New Brunswick station situated along Amtrak's Northeast Corridor Line.
The $50-million-dollar project, to be funded through the New Jersey Transportation Trust Fund, will be designed and developed by the Middlesex County Improvement Authority (MCIA) at the site of the former Johnson & Johnson facility along Route 1. New Jersey Transit will partner with the MCIA on the project.
Planning for the new rail station, to be situated next to retail stores and a residential development, is expected to take about two years. Once the planning phase is complete, and the NJ Transit Board of Directors approves, construction would begin.
---
Board members for Seattle's Sound Transit have scrapped plans for three expensive light rail expansion projects, instead opting to move forward with less pricey options that will end up serving the same amount of passengers. A $450 million tunnel into historic central Ballard, a $200 million bored tunnel through West Seattle's Pigeon Point neighborhood, and a fully elevated trackway in Sodo that would have blocked light-rail travel during construction have all been put on hold after years of planning and discussion. Seattle Mayor Jenny Durkan, who favors a much simpler Ballard tunnel, cited lack of board support and did not put that project up for a further vote - but both Pigeon Point and Sodo will continue with plans for elevated tracks that will not only save cost, but will protect mixed-income housing from being demolished in the Youngstown neighborhood.
Complicating the issue of raising funds is the Washington Initiative 976 that will be on the ballot statewide this coming Tuesday, November 5th. If passed, the initiative will slash funding for transportation projects by limiting the amount charged to residents for annual vehicle registration fees and taxes. Transportation for America posted a comprehensive look at this initiative and its effects this week. You can read that here.
---
Virgin Trains USA announced this week plans to do what no intercity rail system in the U.S. has done - connect an international airport (Orlando International Airport) directly to a major cruise port (PortMiami). The Miami-Dade County Commission approved the PortMaimi station plans this week and County Mayor Carlos Gimenez praised the agreement as a "quick and enjoyable" way for Florida residents and tourists to travel between the two major destinations. Patrick Goddard, president of Virgin Trains, stated that "this is a first-of-its-kind train to port station that will connect the cruise capital of the world with a car-free option for millions of cruisers looking to start their vacation a little earlier."
---
On the new equipment front this week, Amtrak on Tuesday took delivery of the last of 10 new baggage-dorm cars and the second of 25 new sleeping cars from CAF. As has been routine, these new cars were immediately moved to Amtrak's Hialeah, FL Maintenance Facility for acceptance inspection & testing. New baggage-dorm cars have been regularly operating on the Silver Meteor in recent weeks.
And also this week, one of Siemens new single-level cars, eventually destined for Amtrak's Midwest Corridor services, arrived in Canada for cold-weather testing. Two other prototype cars are currently undergoing operational testing at the Transportation Technology Center in Pueblo.
---
Upcoming Regional Rail Passenger & State Association Member Meetings and Other Events:
Please contact Bruce Becker to have a state or regional event or meeting added to the Rail Passengers calendar of upcoming events!
---
PASSENGER SERVICE NOTICES
San Joaquins Service Schedule Changes
Sunday, November 3, 2019
Track work being performed by BNSF Railway will affect San Joaquins service on November 3.
Southbound
Trains 702, 710, 712, 714, 716 and 718 will terminate at Fresno. Passengers will be provided bus service via Buses 4302, 4310, 4312, 4314, 4316 and 4318 from Fresno to Hanford. At Hanford, passengers can board their respective 1700-series train to Bakersfield and intermediate stations.
Northbound
Trains 703, 713, 715, 717 and 719 will originate at Fresno. At Bakersfield, passengers can board their respective 1700-series train to Hanford and intermediate stations. Passengers will be provided bus service via Buses 4303, 4313, 4315, 4317 and 4319 from Hanford to Fresno. At Fresno, passengers can board their respective San Joaquins train.
Trains 701 and 704 are cancelled in their entirety.
Train 1701 will operate on Train 701's schedule from Bakersfield to Hanford. At Hanford, passengers can board Bus 4301 to Fresno.

No alternate service will be provided for Train 704.
All trains and buses are scheduled to depart at normal times. Passengers can expect up to 30-minute delays for trains operating between Hanford and Bakersfield, Fresno and Sacramento and Fresno and Oakland.
Keystone Service and Pennsylvanian Trains 42 and 43
Reservations Required During the Thanksgiving Holiday Travel Period
Effective Nov. 25 through Dec. 2, 2019
Make Your Keystone Service and Pennsylvanian
Reservations Now For the Thanksgiving Holiday
To better accommodate the increased number of travelers expected during the busy Thanksgiving holiday period, reservations will be required on all Pennsylvanian and Keystone Service trains (including Philadelphia to Harrisburg service) from Monday, Nov. 25 through Monday, Dec. 2.
Reservations will not be required for our monthly and ten-ride ticket holders.
Note: On Thanksgiving Day, the Keystone Service trains will operate according to a Saturday schedule.
Holiday Travel Reminders:
For reservations, visit Amtrak.com, use our free mobile app, speak with station personnel or call 800-USA-RAIL (1-800-872-7245).

Use eTicketing to avoid ticket counter lines.

Allow ample time to arrive at the station and board the train.

Make sure your baggage is tagged with your name and address.

Amtrak customers must produce valid photo identification when requested; including the following instances:

Obtaining, exchanging or refunding tickets Storing baggage at stations

Checking baggage

Onboard trains, in response to a request by an Amtrak employee

Visit Amtrak.com for complete details on Amtrak's ID requirements.
Keystone Service Schedule Changes
Effective Nov. 16-17 and 23-24, 2019
Due to track work being performed along the Keystone Service line, some schedules will be affected on the weekends of Nov. 1617 and 23-24.
Eastbound:
Train 610, 612, 660, 662, 664, 666, 670, 672 and 674 will operate 25 minutes earlier from Harrisburg to Coatesville, 10 minutes earlier from Downingtown to Exton and current schedule from Paoli.
Westbound:
Train 665 will operate 25 minutes later from Philadelphia to Harrisburg.
Elevator to Pedestrian Overpass Out of Service at Irvine Station
Effective Oct. 28 through Nov. 18, 2019
The elevators to the pedestrian overpass at the Irvine station will be out of service from Oct. 28 through Nov. 18 for repairs. Elevator Options Passengers requiring an elevator may board at the Santa Ana or San Juan Capistrano stations. Allow Extra Time – Don't Miss Your Train Customers using the stairs may need to allow extra time to get to the boarding platform.
Whirlpool Bridge Work Affects Maple Leaf Service
Effective Sept. 9 through Nov. 8, 2019
Beginning Monday, September 9, a major infrastructure project will begin on the Whirlpool Bridge, connecting the United States to Canada at Niagara Falls. To accommodate this work, Amtrak's Maple Leaf Service will be adjusted as follows:
Train 63 Sept. 8 through Nov. 8
Train 63 which normally operates between New York Penn Station and Toronto, ON, will terminate at Niagara Falls, NY. Alternate transportation will be provided between Niagara Falls and Toronto, stopping at Niagara Falls, ON.

Bus 4498 will operate between Niagara Falls and Toronto with no intermediate stops at St. Catharines, ON, Grimsby, ON, Aldershot, ON and Oakville, ON.
Train 64 Sept. 9 through Nov. 9
Train 64 which normally operates between Toronto and New York Penn Station, will originate at Niagara Falls, NY. Alternate transportation will be provided between Toronto and Niagara Falls, stopping at Niagara Falls, ON.

Bus 4497 will operate between Toronto and Niagara Falls with no intermediate stops at Oakville, ON, Aldershot, ON, Grimsby, ON or St. Catharines, ON. Proper documentation is required to cross the U.S./Canadian border.
Fire Activity in Southern CA Affects Amtrak Thruway Service
Effective Immediately
Due to fire activity in southern California, Amtrak's Thruway bus service may be affected.
Caltrans has announced Interstate 5, 405 and State Routes 14 and 118 may have full or partial ramp and highway closures.
To monitor the fire and highway closures visit
or see real time traffic at http://cad.chp.ca.gov/
or planned closures https://lcswebreports.dot.ca.gov/searchdistricts?district=5
Downeaster Service Schedule Change
Effective October 21, 2019
Due to seasonal ridership changes, Downeaster Service will make schedule adjustments as outlined below:
Southbound
Train 692 will operate 30 minutes later than the current schedule.

Train 696 will operate 45 minutes earlier than the current schedule.
Northbound
Train 691 will operate 10 minutes later than the current schedule.

Train 693 will operate one hour and 40 minutes later than the current schedule.

Train 697 will operate 45 minutes earlier than the current schedule. Old Orchard Beach station stop will be discontinued during the off season.
Keystone Service Schedule Changes
Effective through Nov. 3, 2019
Due to track work being performed along the Keystone Service line, some schedules will be affected through Nov. 3 as outlined below.
Eastbound Weekdays
Train 600 will operate 5 minutes later from Elizabethtown to Philadelphia

Train 648 will operate 5 minutes earlier from Harrisburg to Paoli and will arrive on time into Philadelphia.

Train 650 will operate 5 minutes earlier from Harrisburg to Paoli and 1 minute earlier into Philadelphia
Eastbound Weekends
Train 612 will operate 10 minutes later from Harrisburg to Philadelphia

Train 670 will operate 15 minutes earlier from Harrisburg to Philadelphia
Westbound Weekdays
Train 641 will operate 5 minutes later from Elizabethtown to Middletown and 3 minutes later into Harrisburg

Train 643 will operate 4 minutes later from Elizabethtown to Harrisburg

Train 651 will operate 4 minutes later from Elizabethtown to Middletown and will arrive on time into Harrisburg
Westbound Weekends
Train 611 will operate 5 minutes later from Elizabethtown to Harrisburg

Train 661 will operate 3 minutes later from Elizabethtown to Harrisburg
Elizabethtown Station Boarding
Track 2 will be closed for boarding effective July 22, 2019

Passengers traveling to Harrisburg will need to board on Track 1
---
TravelReviews submitted as of October 31 - 964
Seat Assignments Now Available in Business Class on Northeast Regional Trains
Effective October 25, passengers on all Northeast Regional trains can book an assigned seat in Business class for travel on or after January 11, 2020.
Customers are automatically assigned a seat at the time of payment and have the option to change their seat using an interactive seat map on Amtrak.com or the Amtrak app. Station agents as well as contact center agents and conductors are also able to modify passenger seat assignments.
Offering seat assignments can be an effective way to differentiate and elevate our premium classes of service. In November 2018, Amtrak completed the seat assignment rollout to Acela First class. Since then, feedback from customers has demonstrated that they welcome this change. Some of the feedback that Rail Passengers has received via the TravelReview is that they like not feeling rushed curing boarding and love the convenience of traveling with family and friends in pre-selected seating.
Amtrak is looking to extend seat assignments on more routes in the near future. Let us know what you think in your TravelReviews.
---
Your Feedback is Important to Improving American Passenger Trains
As you travel, please help us promote the Travel Review with other rail passengers. As you encounter passengers who want to make their positive and negative opinions known, please direct them to www.railpassengers.org/Travel Review. All participants will remain anonymous. If you encounter any problems with the Travel Review, or have any questions, please send an email to [email protected]
Do You Need More TravelReview Feedback Cards?
Please help us to spread the word. We need your help in engaging other passengers when you travel and let them know that their feedback is welcomed by RailPax. To facilitate this sharing of information the TravelReview Feedback Card is now available for you to download and print for regular usage. The card can be given to fellow passengers to introduce the work that RailPax is doing as well as our desire to have their feedback. The cards can also be left behind in stations as you pass through.
The template is in a .pdf format and will open in Adobe document cloud. First download the file and save it to your desktop for easy access. Then print as needed. The original template is formatted for Avery 5871 or 5371 cardstock which are both 2" x 3½" business card formats. Any brand cardstock should function as long as the dimensions match.
If you experience any problem in accessing the file, please send an email to [email protected]
---
Planning a fall or winter vacation including trains (and who wouldn't want to enjoy the fall colors or winter's white?), then you need a copy of Lonely Planet's 'Amazing Train Journeys' guidebook! And with every purchase Lonely Planet will donate 15% of the proceeds to your Association, to help us keep working for More Trains, Better Trains and a commitment to better infrastructure.
Through this beautiful book, you'll experience 60 of the world's greatest and most unforgettable train journeys, from classic long-distance trips like Western Canada's Rocky Mountaineer and Darwin to Adelaide's The Ghan, to little-known gems on regular commuting lines. It's the culmination of asking more than 200 travel writers for their absolute favorites.
Some are epic international adventures, others are short suburban routes along stunning coastline. There are incredible feats of engineering, trains that snake their way through mountain peaks, and even those which have achieved Unesco World Heritage status.
More than just a collection, each profile will give you the practical information you need to experience one or more of these epic journeys yourself -- including ticket options, timetables and stops, plus inspiring photos and illustrated maps. It's all here!
Amazing Train Journeys is available as a book, e-Book or in both formats at a low combination price. And your purchase helps supports your Association's mission too! Remember, Lonely Planet is contributing 15% of all Amazing Train Journeys sales to Rail Passengers! You can order copies by clicking here!
---
Nominations Are Now Open For 2020 Election Of Council Of Representatives Members
Rail Passengers' is inviting all members in good standing to consider running for seats on the Council of Representatives, the Association's volunteer governing body. The next election for state positions on the Council will occur in January 2020 and will be for a two-year term starting March 1, 2020. Any Rail Passengers Association member, who has paid membership dues for at least one year, is at least 18-years of age and is a U.S. resident is eligible to run.
The Council includes 112 elected state representatives. The number of representatives per state is determined by an equally weighted ratio of the number of Rail Passengers Association members in a given state and the state's number of U.S. Representatives. Every state has at least one state Council Representative. The certified number of Council seats to be elected per state in January 2020 can be found on the Rail Passenger website at '2020 Council of Representatives Election'.
The Council of Representatives represents the overall Rail Passengers Association membership in setting and approving the overall policy & direction for the organization. The Council elects the Officers and Board of Directors of the Association, in addition to electing up to 10 'At-Large' members of the Council. Serving on the Council is a great opportunity to collaborate with others who have a common interest in actively improving passenger rail service across the country. Council members are expected to engage in advocacy activities at the local, grassroots level, to advance the Association's goals and they also represent local needs, issues and activities at the national level.
The Council of Representatives meets in-person twice per year; in the spring of each year in the Washington, D.C. area, and in the fall of each year at varied locations across the country. Council members are responsible for their own travel & meeting expenses to attend these gatherings, but they may be able to deduct these expenses on their tax returns. Incumbent Council Representatives who are seeking re-election must have attended (or been represented by an alternate) at least two of the four Council meetings held during the March 1, 2018 - February 29, 2020 term.
Members interested in running for a seat on the Council must complete and submit a Candidate Information Statement for review and qualification by 11:59 p.m. local time on December 1, 2019. The Candidate Information Statement is available on the Rail Passengers website or by requesting a printed copy from the Rail Passengers' DC office.
Complete information on serving on the Council of Representatives; detailed specifications on the election procedures and the Candidate Information Statement can be found on the Rail Passengers website at '2020 Council of Representatives Election'.
The Rail Passengers Association is only as strong as the volunteer leaders who step up and share their time & talents in working towards our collective goals. Please consider becoming one of these leaders and help make a difference in the future of passenger rail.
"We would not be in the position we're in if it weren't for the advocacy of so many of you, over a long period of time, who have believed in passenger rail, and believe that passenger rail should really be a part of America's intermodal transportation system."
Secretary Ray LaHood, U.S. Department of Transportation
2011 Spring Council Meeting