Happening Now
Hotline #1,144
Senator Durbin Takes On Train Delays With New Bill
In response to the serious problem of increased freight train-induced delays across the National Network, U.S. Senator Dick Durbin (D-IL) unveiled the Rail Passenger Fairness Act yesterday, which will help improve Amtrak on-time performance (OTP) by providing Amtrak with the ability to challenge freight railroads in court.
"This bill provides Amtrak with the power to improve its passenger rail service and efficiency," said Senator Durbin. "By empowering Amtrak to hold the freight railroads accountable when they don't follow the law, we can improve Amtrak on-time performance and save taxpayer dollars. For too long, we've seen on-time performance decline as a result of freight interference. "The people of Illinois deserve better—they deserve assurance that they can arrive at their destination in not only a safe but a timely manner."
Importantly, this does not create a NEW right -- it merely gives Amtrak a way to enforce the current law, which ALREADY requires freight railroads to provide preference to passenger rail operating on their rail lines.
"We stand ready to work with Senator Durbin and the entire Congress to make sure this bill becomes law," said Rail Passengers President Jim Mathews. "Passengers have basic rights, and this legislation will help ensure that those rights are recognized."
Rail Passengers will work with members to build support for this bill once it is released. In the meantime, tell us about your delayed trains on Facebook and Twitter using the hashtag #LatebyFreight!
Congress Avoids Shutdown for Another Month, Halts Transportation Cuts
President Donald Trump signed legislation that will extend funding for the government for a month. This Continuing Resolution prevents a shutdown, but leaves little time negotiate a deal to pass a full Fiscal Year 2020 budget before the next deadline on December 20.
The bill also includes a provision which blocks a 12 percent across-the-board cut to all transit formula funds for the length of the CR and prevents a rescission of $7.6 billion of highway contract authority.
"Transportation agencies in all 50 states and the District of Columbia are counting on Congress to prevent this massive, multi-billion dollar cut from going into effect, so I applaud my colleagues for taking this issue seriously and including the rescission repeal in this must-pass bill," House Transportation Chair Peter DeFazio said in. "I'm glad we're taking a positive step today to give states the certainty they need to carry out long-term projects that make a difference."
To pass a long-term budget, Congressional leaders will need to agree on the top-line allocations for all 12 FY2020 spending bills. Currently, President Trump's desire to include funding for his wall on the southern border is a sticking point. Democrats are insisting that the normal budget allocations should be established before discussing any additional funding for wall construction.
"Ultimately we're going to have to solve the impasse regarding the wall, regarding the allocations and everything else," Senate Appropriations Chai Richard Shelby (R-AL) told reporters. "The sooner the better, because right now we're still negotiating. We haven't concluded anything.
Denver's RTD Won't Cut Rail Service, In Spite of Budget Woes
Despite facing an estimated $40 million shortfall in its 2020 budget, Denver's Regional Transportation District (RTD) has promised passengers that they won't face have to face cuts to their light rail and bus service.
RTD points to a decrease in $25.2 million in revenue from a local sales tax, along with $14.8 million less in fare collections than was projected.
"There's considerable slowing of the economies and the consequent slowing in the projected revenue growth for RTD," Robert McNown, a professor of economics at Colorado University – Boulder, told RTD's Board of Directors.
Despite a slowing economy, RTD will look to other parts of the budget to cut in an effort to keep the current levels of service. However, the budget revision will lead to a tough reanalysis of what kind of expansion in service is possible. RTD remains committed to finishing rail lines approved by voters 2004, including an extension Boulder and Longmont. But those projects come at a cost.
"We are providing more services now and spending more money than we have," said Heather McKillop, RTD's chief financial officer. "We're trying to see, what is the service that we can provide? And then, what is the service we want? Where do we want to be in the future? And what do we have to do to get there?"
Maine Explores Rail Expansion
The Northern New England Passenger Rail Authority (NNERPA) is currently exploring three projects aimed at expanding access to trains in mid-coast and southern Maine.
Adding a siding and second platform in Wells, which would allow for a new northbound, commuter-oriented, train from Wells to Portland and on to Brunswick
Building a new station in Portland to better serve the city and reduce travel times
Creating a new stop north of Portland in Falmouth
NNERPA held on Open House in Brunswick, ME on November 18th to gauge community interest in the proposals. Though well-researched, the plans are not solidified yet. The meeting was held to inform NNEPRA of ideas that the community is most interested in and help provide direction in implementing new projects.
The proposals align with NNEPRA's initiative to increase the number of users riding between local stops, as the majority of riders use the train, the Amtrak Downeaster, to travel to Boston.
"Even though there's a diverse group of people who ride [the train] for different reasons, Boston is really the destination," said Patricia Quinn, the executive director of NNEPRA. "We're trying to figure out ways to make the Downeaster more appealing for people to ride it on a regional basis."
The Bowdoin College students who attended the meeting were excited by the possibilities presented at the open house. "I sort of hate cars," said Will Parker '20. "They're a bad way to travel on a daily basis especially, but also long distances. I think we are way behind where we should be in terms of rail."
Bloomberg News Presents Two Views Of Amtrak's Path Forward
Bloomberg's Justin Fox presented some well-informed pushback to the Amtrak media blitz presenting their recent gains in ridership and revenue as a path to profitability. In his story "No, Amtrak isn't About to Turn a Profit," Fox brings the capital costs into the picture, and links to Rail Passengers to explain avoidable vs. fixed costs:
But as I learned when I wrote a column about Amtrak's financial situation in July (after a mostly wonderful but much-delayed trip across the country on the California Zephyr and Lakeshore Limited), there are those who believe Amtrak's adjusted operating numbers give an entirely misleading picture of where its strengths and weaknesses lie.
One issue, the Rail Passengers Association argued in a 37-page white paper issued last year, is that Amtrak's method for allocating operating costs allows it "to continue its false narrative that the NEC is more 'profitable' than it is and that the long-distance trains cost more than they do." The World Bank's 2017 "Toolkit for Improving Railway Sector Performance" recommends using long-run variable costs, aka avoidable costs, as the metric for guiding railway commercial decisions. In other words: How much would shutting down a money-losing service save you? Well, in May 2017 then-Amtrak-CEO Charles "Wick" Moorman responded to a proposal by President Donald Trump's Office of Management and Budget to zero out federal funding for long-distance trains with an estimate that eliminating the service "would result in an additional cost of approximately $423 million in FY 2018 alone." So it sure doesn't seem like the long-distance operating loss of $543 million that Amtrak subsequently reported for FY 2018 really reflects avoidable costs.
Bloomberg's Devin Leonard wrote an equally interesting piece, a profile of Richard Anderson and his plan for reorganizing Amtrak's network, which has come under considerable fire from Congress (as recently as last week's House Transportation & Infrastructure hearing on the coming transportation reauthorization). Aptly titled "Amtrak CEO Has a Plan for Profitability, and You Won't Like It," Leonard looks at the very real problems Anderson inherited, and the enemies he's made in implementing what he believes are the best solutions:
Anderson has upset an impressive number of people. Amtrak's employee unions have condemned his trimming of call-center and onboard service positions and demanded his ouster. U.S. senators from rural states worry that if he gets his way, their constituents will lose service, paltry as it may be. Meanwhile, rail enthusiasts, of which there are more than a few, denounce him as a philistine who wants to kill Amtrak's long-distance routes, many of which have rich histories, because he doesn't understand or love trains as they do.
Jim Mathews, president of the Rail Passengers Association, a national advocacy organization for train travelers, sees an irony. "He was brought in to make Amtrak operate as if it were a profit-making company," Mathews says. "He looked everybody in the eye and said, 'OK, are you guys ready for this? We're going to break some stuff.' And everyone said, 'Yes, this is what we want.' And then he started breaking stuff. And people were like, 'Wait, hold up. Stop! What?' "
Virgin Trains USA's Orlando Extension Is Making Progress
Orlando's Spectrum News reported on the progress Virgin Train's USA is making in building a high-speed rail corridor between West Palm Beach and Orlando, extending the run of its current popular service.
In January 2020, rails will go into the ground, and February will bring the construction of the new $70 million, 138,000 square foot maintenance center where the trains will be maintained, washed, and stored. This center will create 160 new jobs in the area.
55 bridges will be constructed across the 170 mile extension, with an estimated cost of one to $35 million per bridge, dependant on conditions. Each bridge will take between 12 and 30 months to construct.
"Obviously our goal is to maximize mobility for the Central and South Florida communities," Virgin Trains USA CEO & President Patrick Goddard said. "We are looking at stations. We are in a dialogue with the Treasure Coast, we are in a dialogue with the Space Coast. We would like to see stations every 50 to 60 miles. I think that's feasible and reasonable to have an express train service so we will continue to pursue to update those as we make progress."
When this project is completed, it will have used 600 million labor hours. The project began in May 2019. Over the next few months, approximately 1,000 people will be working on the rails. The steel is being procured from American Steel in Fort Wayne, Indiana.
"We have an on-going dialogue with the folks of Walt Disney World and with other theme parks," added Goddard. "Our goal is to improve mobility. In order to go any farther west than the Orlando International Airport, however, we secure a lease with both the CFX and FDOT. We are in the course of having those discussions concurrent with that we are having discussions with the theme park areas to look how we can site a station out there and improve convenience for people either coming from South Florida or arriving in to the Orlando airport."
Texas High-Speed Train Is 'Shovel Ready'
"It is shovel ready without a doubt," Texas Central CEO Carlos Aguilar told NBC 5 reporters this week. With crews in the field and 250 in the DFW offices, the high-speed rail project is looking at breaking ground in June 2020. Construction is anticipated to take approximately six years of work before the first high-speed train ride between Dallas and Houston. The trip would take 90 minutes at a speed of nearly 200 mph.
Crews have begun to prepare for construction of the viaducts and earthen berms that will support the tracks along its entire 240-mile route. While there is still the need for green lights from the federal government, and final steps in acquiring land and financing, Aguilar remains confident. "I still can say we're absolutely sure it's going to happen," he said.
"There's more than $3 million worth of engineering backing the designs," Aguilar said.
The train itself is taking shape. It is the newest version of the famous Japanese Shinkansen bullet train which is being customized for the Texas climate. Hundreds of soil samples are being collected to help engineers design structures that will hold up to the heat and humidity.
San Jose Unveils Vision For Transit Hub
In one of the first steps of an ambitious effort to transform San Jose's current Diridon Station into a "world-class transit hub", officials have released an initial blueprint for what the station's overhaul might look like.
The rough draft of the station's redevelopment, which will take about a decade to bring to fruition, includes elevated tracks above downtown roadways, a station with two separate passenger concourses, shops and services on the station's ground level and public squares for cyclists and pedestrians to easily move in between modes of transit.
The concept layout is the product of more than a year of planning between the impacted agencies and the community. In July 2018, the City of San Jose, Peninsula Corridor Joint Powers Board, Santa Clara Valley Transportation Authority and California High-Speed Rail Authority formed a public agency partnership to begin reinventing the station. The station redevelopment will serve as a key focal point in the robust revitalization of downtown San Jose's western edges, which will include Google's transit village.
Diridon Station currently serves as a transportation hub for approximately 17,000 daily passengers via light rail, Caltrain, Amtrak, the Capitol Corridor, ACE Train and bus lines. Within the next decade, BART is scheduled to expand through San Jose to Diridon Station. And eventually, the station could serve as a vital point for high-speed rail to connect Silicon Valley to the Central Valley.
Sound Transit Breaks Ground On Redmond Link Extension
Seattle's Sound Transit and its partners celebrated the start of construction of the 3.4-mi. Downtown Redmond Link Extension, which will extend the system's Blue Line from Redmond Technology Station into southeast Redmond to its terminus in downtown Redmond.
Upon opening in 2024 riders will enjoy fast, frequent and reliable service between the Eastside and Seattle, the University of Washington, Sea-Tac Airport and south Snohomish County. The extension includes two new stations at SE Redmond and Downtown Redmond. The segment's opening will follow the 2023 opening of light rail between Downtown Seattle and Redmond's Overlake area. Sound Transit predicts that by 2026 between 43,000 and 52,000 daily riders will use light rail to travel to and from Eastside destinations.
More information on the Downtown Redmond Link Extension is available at soundtransit.org/redmondlink.
Season of Giving
As we near the end of the year, you may be considering your end of year philanthropic choices. We ask you to support the Rail Passengers Association. As a charitable organization, we rely on the generosity of others so that we can continue being the voice of the passenger. As the only national organization that consistently advances the cause of commuter rail, regional rail, and inter-city rail as well as Amtrak's national network trains. Our concerted efforts have saved national routes from what once seemed to be certain demise and have prevented many of the worst cuts that had been planned to sought-after services such as food offerings and sleeping car accommodations.
We need your help so that we can continue to advocate for the country's 40+ million rail passengers. To donate with a credit card, click on the image below. You can also mail in a donation, written out to the Rail Passengers Association at 1200 G Street NW, Suite 240, Washington, DC 20005, ATTN: Jonsie Stone/EOY. Please include "EOY Donation" in the check's memo field. If you live in the DC area, please feel free to drop a donation off at the same address.
Click the image below to donate!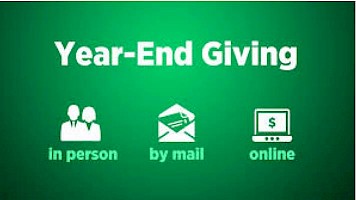 Rounding Up This Week's Social Media Highlights
Do you follow @railpassengers on facebook, instagram, and twitter?
Join the digital conversation and get engaged with your fellow members!
Our Top Instagram Post of the Week (graphics by Madi Butler)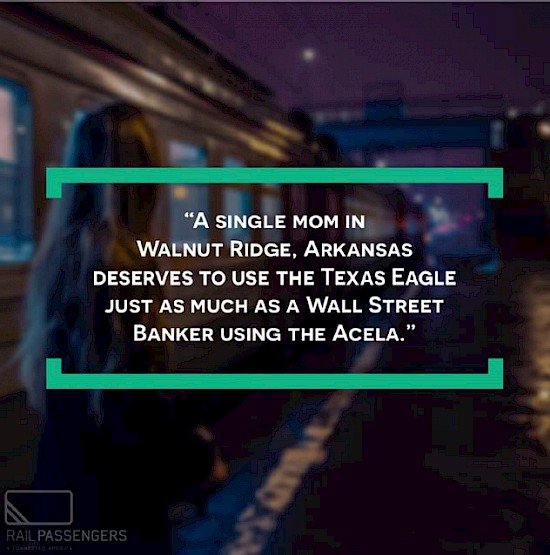 Top Comments from our Facebook page:
"By ignoring the needs of travelers in middle America in favor of the Wall Street banker is like saying that the people who live outside the Northeast corridor are less important than the Wall Street banker. I live in the Northeast corridor and I favor both a long distance rail system AND expanded corridor services."
- Albert Pisani
"The new rail tunnels under the Hudson are a must, along with a rehab and rebuild of the older ones, then keep them all in a good state of repair with a scheduled maintenance plan, Same should also apply for the bridges, subways, roads, sewers, pipelines, and canals."
- Steve Crosmer
"Mass transit is an economic plus for all citizens of the city and county. Always worth the investment when done correctly"
- Jorge Tamargo
"My mother just waited 15 hours in an airport for a one-hour flight. Next time she'll take the train. It's a seven-hour train trip as it is, but if we get high speed rail it will be 2-2.5 hours—faster than a flight that isn't delayed, when you count going through security."
- Gabriella Grunder-Poni
Tell Us What's Happening Where You Live!
When you see rail-related news stories, op-eds, editorials, or letters to the editor in your communities, send them along to us! We will include them in our social media efforts, along with the weekly Hotline. Send your news items to Joe Aiello at jaiello[at]narprail.org, and we will share it with members. Are you holding a rally, a community meeting, or another kind of rail-advocacy event? We can help spread the word if you send them to us. We can put them on the website here. Please follow Rail Passengers on Facebook and Twitter to stay up to date on all things passenger rail.
Rail Passengers Thanksgiving Holiday Schedule
Next week's Hotline will be an abbreviated Holiday Edition to be published on Wednesday, November 27. The next full Hotline will return on Friday, December 6.
The Rail Passengers' DC Office will be closed from Thursday, November 28 through Sunday, December 1.
A Safe & Happy Thanksgiving To All!
Rail Passengers Track Update
Where are we and what are we working on? This section will give you updates on what Rail Passengers HQ is up to.
Sean Jeans Gail, Vice President of Policy, worked with Congressional offices to advance a slate of passenger rail legislation addressing everything from on-time performance, on-board services, and unlocking federal loan programs for passenger rail.

Carolyn Cokley, Director of Customer Programs, has continued working with the East Lansing Station Volunteers. The group has been busy recruiting and training new volunteers and will be expanding to staffing Sunday mornings in 2020, covering the entire weekend. Thanks to Josh Hamilton and Steve Vagnozzi for leading this effort.

Joseph Aiello, Field Coordinator, is in Australia for a wedding and will return to the office on Monday, December 2nd.

Madi Butler, Grassroots Organizer, had a busy and successful week preparing for our #givingtuesday campaign, hosting virtual meetings with a number of elected officials in the Gulf Coast, and providing support to our members with active local campaigns who were participants in the workshop hosted in Sacramento during the fall meeting.

Bruce Becker, Vice-President of Operations, reminds those members who are seeking election to a State Representative position on the Association's Council of Representatives, that the deadline to submit their Candidate Information Statement is December 1, 2019.

Jonsie Stone, Director of Resource Development, put the finishing touches on our Giving Tuesday campaign, created end of year outreach messages for use in direct mail and email campaigns and talked with partner prospects.
Kim Williams, Membership Manager, developed ideas to expand our Community Partners program, untangled member concerns, created new membership collateral, and troubleshot software issues.
The Rail Passengers Association would like to thank our Annual Partners for their support.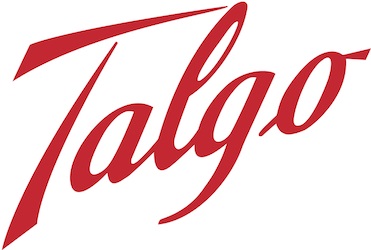 We are excited to welcome Texas Rail Advocates as our newest Annual Partner. The Southwestern Rail Conference is hosted by Texas Rail Advocates, the largest grassroots, non-profit organization in Texas that promotes smart development of freight and passenger rail throughout the Southwest. To learn more about the Conference please click the image below.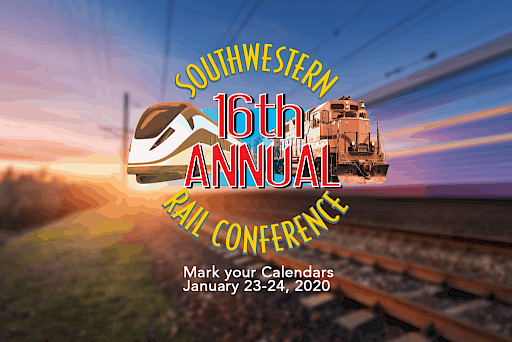 Upcoming Regional Rail Passenger & State Association Events
Please contact Bruce Becker to have a state or regional event or meeting added to the Rail Passengers calendar of upcoming events!
Passenger Service Notices
12th Annual Turkey Trot 5K Run/Walk Affects Amtrak Thruway Service
Thursday, November 28, 2019
On Thursday, November 28, the Claremont Sunrise Rotary will be hosting their 12th Annual 5k Run/Walk and 1K Kids Fun Run event. Streets will be closed from 5:30 am to 11:00 am.
As a result, Amtrak's Thruway Buses 5415 and 5417will be unable to access the Claremont stop. Buses 5402, 5410, 5412, 5413, 5416 and 5419 will continue to stop at Claremont during afternoon, late night and early morning hours. All Thruway service will run normally at Amtrak's Ontario station stop, approximately 25 minutes east of Claremont.
San Joaquins Service
Effective Nov. 22 and 23, 2019
Track work being performed by BNSF Railway will affect San Joaquins service on Friday, November 22 and Saturday, November 23, as described below:
Friday, November 22
Train 704, which normally operates from Sacramento to Bakersfield, will terminate at Wasco.

Amtrak Thruway Bus 5804 will originate at Wasco and provide alternate transportation between Wasco and Bakersfield.

Train 718, which normally operates from Oakland (Jack London Square) to Bakersfield, will terminate at Wasco.

Amtrak Thruway Bus 5818 will originate at Wasco and provide alternate transportation between Wasco and Bakersfield.
Saturday, November 23:
Train 711, which normally operates from Bakersfield to Oakland (Jack London Square), will originate at Wasco.

Amtrak Thruway Bus 5811 will operate through to Wasco, providing alternate transportation between Bakersfield and Wasco. Bus 5811 will depart all station stops from San Diego to Bakersfield 15 minutes earlier than normally scheduled.
Pacific Surfliner Service
Reservations Required During the Thanksgiving Holiday Period Wed., Nov. 27 through Mon., Dec. 2, 2019
Make Your Pacific Surfliner Reservations Now For the Thanksgiving Holiday
To better accommodate the increased number of travelers expected during the busy Thanksgiving holiday period, reservations will be required on all Pacific Surfliner trains from Wednesday, Nov. 27 through Monday, Dec. 2. During this period, your ticket will only be valid on the train you are holding a reservation for.
Reservations are not required for our monthly and ten-ride ticket holders
Additionally, both Rail2Rail programs (Coaster and Metrolink) will observe a blackout period for the same dates, Nov. 27 through Dec. 2.
Also, we are adding cars to select trains to provide more seating for our customers on these dates. For more information on Thanksgiving holiday travel aboard the Pacific Surfliner, visit https://www.pacificsurfliner.com/blog/tips-for-planning-your-thanksgiving-trip/
Holiday Travel Reminders
For reservations, visit Amtrak.com, use our free mobile app, speak with station personnel or call 1-800-USA-RAIL (1-800-872-7245).

Use eTicketing to avoid ticket counter lines.

Allow ample time to arrive at the station and board the train.

Take advantage of our California Everyday Discounts and other offers, but please note the blackout dates.

Take up to two bags (each weighing 50 pounds or less) for free. We have space on the first level of the train for larger and heavier luggage and room above each seat.

If you are traveling between stations with luggage service, you can check your bags. Stations are marked on the schedule with a suitcase icon.

Make sure your baggage is tagged with your name and address.

Amtrak customers must produce valid photo identification when requested; including the following instances:

Obtaining, exchanging or refunding tickets

Storing baggage at stations

Checking baggage

Onboard trains, in response to a request by an Amtrak employee
Ashland, VA, Station Platform Update
Effective through Fall/Winter 2020
Beginning mid-October, Amtrak will begin construction to upgrade platforms at the Ashland station in order to make them compliant with the Americans with Disabilities Act (ADA).
The platforms and passenger loading areas will be raised, although a lift will still be required for passengers with mobility disabilities to board the train. Additional lighting will be added to the east side of the platform. Below is a rendering of the final improvements as seen from the south end of the platform facing north.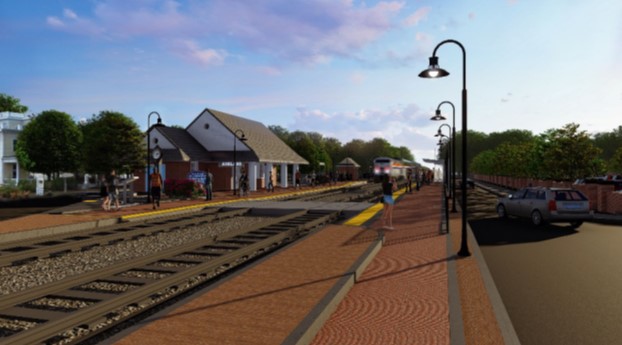 Construction will be performed in two phases, updating the southern portion first and then the northern portion. The Visitor Center inside the train station will continue to be open and Amtrak trains will continue to serve Ashland during construction.
Parking in certain areas will be limited during the different phases of construction. Please refer to the parking information page http://www.ashlandva.gov/562/Parking-Information for updates on parking throughout the project.
For updates about the project visit https://www.amtrak.com/stations/asd.html
Hiawatha Service Reservations Required During the Thanksgiving Holiday Travel Period
Tues., Nov. 26 through Mon., Dec. 2, 2019
To better accommodate the increased number of travelers expected during the busy Thanksgiving holiday period, reservations will be required on all Hiawatha Service trains from Tuesday, Nov. 26 through Monday, Dec. 2. During this period, the date and time on your ticket must match the train you are riding on.
Monthly and ten-ride ticket holders will not need reservations.
Holiday Travel Reminders
For reservations, visit Amtrak.com, use our free mobile apps, speak with station personnel or call 1-800-USA-RAIL (1-800-872-7245).

Use eTicketing to avoid ticket counter lines.

Allow ample time to arrive at the station and board the train.

Please note:

Boarding gates close five minutes before train departure

Ticket sales end 10 minutes before departure times

If checking baggage: Arrive one hour before departure

If assistance is required: Arrive early and alert staff

Make sure your baggage is tagged with your name and address
Amtrak customers must produce valid photo identification when:
Obtaining, exchanging or refunding tickets

Storing baggage at stations

Checking baggage

Onboard trains, in response to a request by an Amtrak employee
Keystone Service and Pennsylvanian Trains 42 and 43 Reservations Required During the Thanksgiving Holiday Travel Period
Effective Nov. 25 through Dec. 2, 2019
Make Your Keystone Service and Pennsylvanian Reservations Now For the Thanksgiving Holiday
To better accommodate the increased number of travelers expected during the busy Thanksgiving holiday period, reservations will be required on all Pennsylvanian and Keystone Service trains (including Philadelphia to Harrisburg service) from Monday, Nov. 25 through Monday, Dec. 2.
Reservations will not be required for our monthly and ten-ride ticket holders.
Note: On Thanksgiving Day, the Keystone Service trains will operate according to a Saturday schedule.
Holiday Travel Reminders:
For reservations, visit Amtrak.com, use our free mobile app, speak with station personnel or call 800-USA-RAIL (1-800-872-7245).

Use eTicketing to avoid ticket counter lines.

Allow ample time to arrive at the station and board the train.

Make sure your baggage is tagged with your name and address.

Amtrak customers must produce valid photo identification when requested; including the following instances:

Obtaining, exchanging or refunding tickets Storing baggage at stations

Checking baggage

Onboard trains, in response to a request by an Amtrak employee

Visit Amtrak.com for complete details on Amtrak's ID requirements.
Keystone Service Schedule Changes
Effective Nov. 23-24, 2019
Due to track work being performed along the Keystone Service line, some schedules will be affected on the weekends of Nov. 1617 and 23-24.
Eastbound:
Train 610, 612, 660, 662, 664, 666, 670, 672 and 674 will operate 25 minutes earlier from Harrisburg to Coatesville, 10 minutes earlier from Downingtown to Exton and current schedule from Paoli.
Westbound:
Train 665 will operate 25 minutes later from Philadelphia to Harrisburg.
Travel Tips
Amtrak Police Department - 2019 Thanksgiving Holiday Vigilance
During the Thanksgiving holiday, Amtrak experiences the five busiest travel days of the year, and many stations will be crowded with large groups of customers traveling during this time. In response to this holiday, Amtrak Police Officers, along with state, federal, and local law enforcement partners will be enhancing patrols at stations and facilities, on board trains, and along the right-of-way.
In addition to increased police presence, Amtrak employees are being asked to increase their awareness during the performance of their normal daily duties. These increased attentions help to ensure the safety and security of the traveling public, employees and the rail transportation system.
Report suspicious items, persons, behavior or activity immediately to the Amtrak
Police Department by approaching a uniformed officer, calling (800) 331-0008,
sending a text to APD11 (27311), or by calling 911.
Criminals or terrorists often engage in surveillance before committing a crime or attack. Suspicious behavior may be defined as anyone who is
in an unauthorized or restricted area;

on Amtrak property without proper ID, uniform or safety gear;

loitering, staring, or watching employees and customers;

conducting unusual, repeated, and/or prolonged observation of a building (e.g. with binoculars or video camera);

taking notes or measurements;

counting paces;

sketching floor plans; and

questioning individuals at a level beyond curiosity about a building's purpose, operations, security procedures and/or personnel shift changes, etc.
Have a safe and happy Thanksgiving.
Your Feedback is Important to Improving American Passenger Trains
As you travel, please help us promote the Travel Review with other rail passengers. As you encounter passengers who want to make their positive and negative opinions known, please direct them to www.railpassengers.org/Travel Review. All participants will remain anonymous. If you encounter any problems with the Travel Review, or have any questions, please send an email to [email protected]
Do You Need More TravelReview Feedback Cards?
Please help us to spread the word. We need your help in engaging other passengers when you travel and let them know that their feedback is welcomed by RailPax. To facilitate this sharing of information the TravelReview Feedback Card is now available for you to download and print for regular usage. The card can be given to fellow passengers to introduce the work that RailPax is doing as well as our desire to have their feedback. The cards can also be left behind in stations as you pass through.
The template is in a .pdf format and will open in Adobe document cloud. First download the file and save it to your desktop for easy access. Then print as needed. The original template is formatted for Avery 5871 or 5371 cardstock which are both 2" x 3½" business card formats. Any brand cardstock should function as long as the dimensions match.
If you experience any problems in accessing the file, please send an email to [email protected]
Lonely Planet's Amazing Train Journeys
Planning a holiday-season vacation including trains, or looking for a great holiday gift idea, then you need a copy of Lonely Planet's 'Amazing Train Journeys' guidebook! And with every purchase Lonely Planet will donate 15% of the proceeds to your Association, to help us keep working for More Trains, Better Trains and a commitment to better infrastructure.
Through this beautiful book, you'll experience 60 of the world's greatest and most unforgettable train journeys, from classic long-distance trips like Western Canada's Rocky Mountaineer and Darwin to Adelaide's The Ghan, to little-known gems on regular commuting lines. It's the culmination of asking more than 200 travel writers for their absolute favorites.
Some are epic international adventures, others are short suburban routes along stunning coastline. There are incredible feats of engineering, trains that snake their way through mountain peaks, and even those which have achieved Unesco World Heritage status.
More than just a collection, each profile will give you the practical information you need to experience one or more of these epic journeys yourself -- including ticket options, timetables and stops, plus inspiring photos and illustrated maps. It's all here!
Amazing Train Journeys is available as a book, e-Book or in both formats at a low combination price. And your purchase helps supports your Association's mission too! Remember, Lonely Planet is contributing 15% of all Amazing Train Journeys sales to Rail Passengers! You can order copies by clicking here!
Nominations Open For 2020 Election Of Council Of Representatives Members
Rail Passengers' is inviting all members in good standing to consider running for seats on the Council of Representatives, the Association's volunteer governing body. The next election for state positions on the Council will occur in January 2020 and will be for a two-year term starting March 1, 2020. Any Rail Passengers Association member, who has paid membership dues for at least one year, is at least 18-years of age and is a U.S. resident is eligible to run.
The Council includes 112 elected state representatives. The number of representatives per state is determined by an equally weighted ratio of the number of Rail Passengers Association members in a given state and the state's number of U.S. Representatives. Every state has at least one state Council Representative. The certified number of Council seats to be elected per state in January 2020 can be found on the Rail Passenger website at '2020 Council of Representatives Election'.
The Council of Representatives represents the overall Rail Passengers Association membership in setting and approving the overall policy & direction for the organization. The Council elects the Officers and Board of Directors of the Association, in addition to electing up to 10 'At-Large' members of the Council. Serving on the Council is a great opportunity to collaborate with others who have a common interest in actively improving passenger rail service across the country. Council members are expected to engage in advocacy activities at the local, grassroots level, to advance the Association's goals and they also represent local needs, issues and activities at the national level.
The Council of Representatives meets in-person twice per year; in the spring of each year in the Washington, D.C. area, and in the fall of each year at varied locations across the country. Council members are responsible for their own travel & meeting expenses to attend these gatherings, but they may be able to deduct these expenses on their tax returns. Incumbent Council Representatives who are seeking re-election must have attended (or been represented by an alternate) at least two of the four Council meetings held during the March 1, 2018 - February 29, 2020 term.
Members interested in running for a seat on the Council must complete and submit a Candidate Information Statement for review and qualification by 11:59 p.m. local time on December 1, 2019. The Candidate Information Statement is available on the Rail Passengers website or by requesting a printed copy from the Rail Passengers' DC office.
Complete information on serving on the Council of Representatives; detailed specifications on the election procedures and the Candidate Information Statement can be found on the Rail Passengers website at '2020 Council of Representatives Election'.
The Rail Passengers Association is only as strong as the volunteer leaders who step up and share their time & talents in working towards our collective goals. Please consider becoming one of these leaders and help make a difference in the future of passenger rail.
"I wish to extend my appreciation to members of the Rail Passengers Association for their steadfast advocacy to protect not only the Southwest Chief, but all rail transportation which plays such an important role in our economy and local communities. I look forward to continuing this close partnership, both with America's rail passengers and our bipartisan group of senators, to ensure a bright future for the Southwest Chief route."
Senator Jerry Moran (R-KS)
April 2, 2019, on receiving the Association's Golden Spike Award for his work to protect the Southwest Chief