Happening Now
Hotline #1,142
Rail Passengers President Jim Mathews will appear before the House Transportation & Infrastructure Subcommittee on Rail next Wednesday, November 13, to make the case for a dramatic increase in investment for a national rail network. The hearing, titled "Amtrak Now and Into the Future," will focus on the upcoming reauthorization, bringing together perspectives from Amtrak, state transportation officials, labor, and of course passengers.
We invite you to join us and watch the hearing, which takes place at 10am Eastern. The hearing will be streamed live on the House T&I website. If you can't make it live, don't worry--all hearings are archived for later viewing.
"I look forward to speaking to Congress on behalf of America's passengers," said Mathews. "I will raise concerns about the ongoing changes to service that have upset our members, and will lay out a blueprint for equitable growth across the entirety of America's passenger rail network--growth that does not require one community to give up their only train so that another part of the country can get better service. With strong Congressional leadership, we believe Amtrak that is capable of fulfilling its legislative mandate to be America's Railroad."
---
Over the past few years, we've worked hard to expand the Rail Passengers Association's reach and influence to better support our mission of More Trains, Better Trains. These efforts have been hugely successful: our reputation, media reach, Congressional access and policy influence are at levels not seen in decades.
Without your continued support we cannot continue this important work. Please consider donating to ensure that the voices of passengers continue to be heard in the halls of Congress.
---
Amtrak will have some good news to present to Members of Congress next week, announcing today that it set new records for ridership, revenue, and financial performance in Fiscal Year 2019.
The railroad carried a record 32.5 million passengers, with ridership up across all business lines:
Acela saw increases of 4.3%

Northeast Regional saw increases of 2.9%

State-Supported saw increases of 2.4%

Long Distance saw increases of 1%
The railroad also touted $1.6 billion in capital investments, highlighting several new equipment initiatives: "manufacturing continues on the new Acela fleet, a contract was awarded for 75 new locomotives to replace some of our aging National Network locomotive fleet, and a Request for Proposals (RFP) was issued for a new fleet of single-level passenger rail vehicles."
"We congratulate Amtrak on its record-setting 2019, and look forward to working with the railroad and Congress to get even more Americans on trains in the coming year," said Jim Mathews. "We need to move even faster on new equipment and added frequencies to all parts of the network if we are to address America's growing mobility crisis. This will take strong Congressional leadership, meaningful new investment, and renewed engagement from all stakeholders."
---
New Jersey US Senators Cory Booker and Bob Menendez this week called on U.S. Department of Transportation (DOT) Secretary Elaine Chao to explain why, despite viewing the Hudson River tunnels during an unannounced inspection trip in April 2018 and seeing the crumbling state of the rail crossings between New York and New Jersey first-hand, her Department continues to drag its feet on the critical transportation project.
The senators wrote a disappointed letter to Transportation Secretary Elaine Chao, responding to POLITICO's October 13th report that Chao had toured the crumbling rail tunnels at the Gateway Project without letting any Democratic lawmakers know. "We would have welcomed the opportunity to join you on the tour to discuss how we could partner to advance the Gateway Project, but please know the invitations we have previously extended still stand,"
Specifically, Booker and Menendez asked Chao to explain why the Environmental Impact Statement (EIS) for the Hudson River tunnel project has not yet been approved by DOT, even though a draft EIS prepared by the Federal Railroad Administration and New Jersey Transit was published in June 2017. The lawmakers also asked Chao why the project received a medium-low rating from the DOT earlier this year and why the Portal North Bridge project had also continued to languish without DOT's approval.
---
A study currently being conducted by Norfolk Southern Corp. represents "the first important, critical step" toward the expansion of passenger rail service across Pennsylvania, according to the PennDOT official who oversees rail policy. The goal of the study is to determine what improvements need to be made to Norfolk Southern's tracks between Pittsburgh and Harrisburg before a second daily round-trip passenger train could be run over those tracks, said Jennie Granger, PennDOT's deputy secretary for multimodal transportation, on Monday, November 4, at a luncheon at the Holiday Inn Johnstown-Downtown hosted by the Cambria Regional Chamber. Area legislators, business leaders, members of advocacy groups and other interested parties have spoken often in recent years about the benefits that more passenger rail service could bring to the region. The portion of the Pennsylvanian's route between Harrisburg and Pittsburgh is run over Norfolk Southern's Pittsburgh Line.
PennDOT recently asked Amtrak, Granger said, to explore the nuts and bolts of adding another daily passenger train: "What would it take? What would a second round-trip train a day look like? Give us a timetable. Ideally, how would this work with the 'Keystone' trains on the eastern part of the state? How would we make it work with Penn Station, going into New York?" Amtrak came back to Penn-DOT with a proposed timetable, and PennDOT provided that proposed timetable to Norfolk Southern. Norfolk Southern's response, as Granger put it on Monday, was, "In order for us to tell you if we'll allow this or not, and what it would take, you need to pay us to do this study." "The study itself is a lot like a traffic study," Granger said. "It takes into account their freight movements, both historically and what they're projecting going forward … and then, how does that interact with our proposed two trains a day?" Granger expects to receive the results of the study in the second half of 2020. "I anticipate Norfolk Southern will come back to (PennDOT) in 10 months or so," she said, "and say, 'We've completed our study, and here's a list of capital improvements that we would need to see implemented before we could allow this to happen.' Once we get that information in 2020, we'll have a better-educated idea of how to proceed with that service."
Norfolk Southern did not respond to a request for comment this week, but a company vice president said in August that the railroad is already "stretched to capacity" on its Pittsburgh Line and that any expansion of passenger rail service would have to be done in a way that would not affect the railroad's current freight customers. "We aren't opposed to (passenger rail). It's just incredibly complicated," Rudy Husband, Norfolk Southern resident vice president, said on August 28 at a Pennsylvania House Transportation Committee meeting in Altoona. During that meeting, Husband said that there are 40 to 60 freight trains per day on the Pittsburgh Line and that adding more passenger rail service could require the construction of separate portions of track or of an entire separate track.
---
Season of Giving
As we near the end of the year, you may be considering your end of year philanthropic choices. We ask you to support the Rail Passengers Association. As a charitable organization, we rely on the generosity of others so that we can continue being the voice of the passenger. As the only national organization that consistently advances the cause of commuter rail, regional rail, and inter-city rail as well as Amtrak's national network trains. Our concerted efforts have saved national routes from what once seemed to be certain demise and have prevented many of the worst cuts that had been planned to sought-after services such as food offerings and sleeping car accommodations.
We need your help so that we can continue to advocate for the country's 40+ million rail passengers. To donate with a credit card, click on the image below. You can also mail in a donation, written out to the Rail Passengers Association at 1200 G Street NW, Suite 240, Washington, DC 20005, ATTN: Jonsie Stone/EOY. Please include "EOY Donation" in the check's memo field. If you live in the DC area, please feel free to drop a donation off at the same address.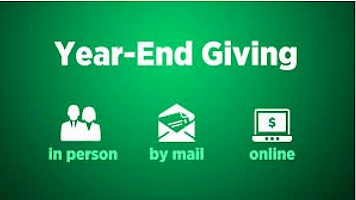 Nearly 100 people rallied in La Grande, Oregon On Saturday, October 26, in support of restoring at least a portion of Amtrak's 'Pioneer' route, which last ran between Seattle and Salt Lake City in May 1997. The Association of Oregon Rail and Transit Advocates (AORTA) sponsored the rally, with help from All Aboard Washington.
The desire to see passenger rail service return to Northeast Oregon drew the crowd to the Eastern Oregon Rail Summit event, which was held to inform people how they could help bring back Amtrak's passenger service. Those in the audience included an individual who wrote on a display paper asking people why they want passenger train service to return: "I'm 79 — don't know how much longer I can drive long distances. I need to travel monthly to Boise and Portland." Others at the meeting learned what steps need to be taken to make this dream a reality during the program.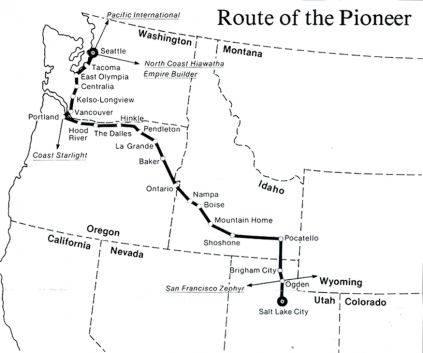 "We need your help if (the return of passenger train service) is going to happen. It will be a longer term effort," said AORTA President Joe Nuxoll of Eugene. Nuxoll would like to see as much of the Pioneer route, which ran from Portland to Salt Lake City, Utah, restored as possible. However, he said it is more realistic to start small by first attempting to restore the Portland to Boise part of the route.
Speakers at the meeting, emphasized the importance of communicating with legislators about restoring Amtrak service in Northeast Oregon. Many of those attending the meeting Saturday talked of how much they miss passenger train service, and the atmosphere in the meeting room was one of hope and excitement.
---
Texas Voters have approved a $3.5B bond initiative this week for Houston Metro's regional transit plan for the city and surrounding areas. "The public has spoken with a resounding voice for public transportation," said Andrea French, executive director of Transportation Advocacy Group-Houston Region.
The bond request outlines a number of plans for the Houston Area, including extensions of the Green & Purple light rail lines to Hobby Airport, estimated to cost more than $1 billion. Other light rail projects will include Red Line extensions north to the North Shepherd Park & Ride, estimated to cost $642 million.
Elected officials called the unofficial results encouraging, and proof area voters were ready for changes in their commute. "It shows people want options," Harris County Judge Lina Hidalgo said. French said many people just simply want less traffic. "This is a call saying we want to invest, and invest beyond the support shown to highway spending,"
There will also be a number of Bus Rapid Transit projects and street improvements to assure timely, accessible bus trips. The voters in Houston, Harris County, and the surrounding municipalities have favored extending the general mobility project as well. This will send ~25% of Metro's sales tax to the member governments for maintenance and expansion until 2040. While the prioritization of routes has not been fully listed, officials stand by this decision, saying it was necessary to move swiftly to acquire federal funding.
---
While the post-election news coming out of Texas was good (along with many other states, including Maine, where voters approved a $105 million transportation bond that will go towards highways, bridges, ports and railroads), voters in Washington State passed an initiative which will slash transportation revenue by $4.2 billion over the next six years. The cuts threaten several voter-approved rail transit expansions, existing transit service, and even basic roadway maintenance.
The passage of Initiative 976—sponsored by Tim Eyman, a longtime advocate for lower taxes—passed with 54% of Washingtonians voting in favor. I-976 will reduce vehicle registration fees to a flat $30 and restrict the ability of individual cities to levy car-tab fees to help pay for local transportation projects. While the individual savings for drivers will be modest, the big picture implications have left transportation leaders scrambling to figure out how the state will accommodate the coming budgetary hit.
Gov. Jay Inslee announced Wednesday that he has directed the Washington State Department of Transportation to "postpone projects not yet underway," and several Washington State transit providers say they will have to cut service when the revenue cuts go into effect. The initiative will also roll back the voter-approved Sound Transit 3 package, which will extend light rail to West Seattle, Ballard, Tacoma and Everett over the next twenty years.
"Basically, I kind of view this as a sinking ship, and I have to do what I can to try to save most of the people on the ship — but the ship's going down," said State Senator Steve Hobbs, chair of the Transportation Committee in the Washington State Senate. "This definitely will set us back 10 years, I think, with transportation."
The city of Seattle has already announced it will seek an injunction against the provision that asserts state control over cities, which denies citizens of a community the ability to vote to tax themselves in support of local infrastructure. Seattle is considering three to four possible legal challenges to initiative, which it argues may violate the state's constitution, and are hoping to secure a court injunction to protect existing funding for transit and road maintenance while the matter is litigated.
"We respect the right of voters in other communities to decide what is best for their communities," Seattle Mayor Jenny Durkan said, "but the state should not override the will of Seattle voters and tell us how to invest our tax dollars" (58% of Seattle voters opposed the initiative).
---
Rail Passengers Track Update: Where are we and what are we working on? This section will give you updates on what Rail Passengers HQ is up to.
Sean Jeans Gail, Vice President of Policy, worked closely with Jim Mathews to prepare the Rail Passengers' testimony before the House T&I Rail Subcommittee next week, seeking input from members and other allied groups in order to make the strongest case for a robust National Network and expanding service on new routes.
Carolyn Cokley, Director of Customer Programs, returned from a very successful meeting in Fort Worth on Monday. Carolyn along with Peter LeCody, Bruce Ashton, J.R. Price and Madi Butler met with reps from Trinity Metro, FTW City Council, Downtown Fort Worth, Inc and Fort Worth Chamber of Commerce and received an enthusiastic thumbs up on revitalizing the Volunteer Host Program at the station. The open house is scheduled for Saturday, December 14, 12 noon – 3:00 p.m. where refreshments will be served and volunteer applications will be available.

Joseph Aiello, Field Coordinator, attended the MBTA Fiscal and Control Management Board meeting this week and gave public comment in support of the proposed regional rail plans for Eastern Massachusetts (you can watch a replay of the meeting here and Joe's comments are at the 37:00 mark). Joe is also beginning to prepare for a field team trip to the South in early 2020.

Madi Butler, Grassroots Organizer, attended meetings in Fort Worth with Carolyn and met again with the CapMetro team to discuss the reopening of Downtown Station. Madi will be preparing for the Volunteer Host Program open house alongside the team and Texas RPA members, Bruce Ashton, J.R. Price & Chairman Peter LeCody.

Bruce Becker, Vice-President of Operations, this week addressed a number of Board & Council organizational matters, in addition to assisting numerous new members join the Association.
Jonsie Stone, Director of Resource Development, spent the week working on several email giving campaigns, Giving Tuesday outreach and writing end of year direct mail letters.
Kim Williams, Membership Manager, is discovering possibilities with our member benefits partners and preparing for Rail Passengers' participation in this year's Giving Tuesday on December 3.
---
Rail Passengers Board member and Secretary Cliff Dunn recently tried out flexible dining on the Silver Service. He shares below his first-person observations.
I had the "pleasure" of Amtrak's new sleeper food service on the Silver Meteor in late October. I place that word in quotes because, when compared to the old service, it would probably take a committed masochist to derive genuine enjoyment from the changes to the food offerings.
I will acknowledge at the outset that the issues with the new Contemporary/Flexible dining service are complex. Conceptually, the idea of pre-prepared meals being served is not a lost cause. Numerous railroads and airlines somehow manage to pull it off. But based on my recent experience, I found the new product mediocre, probably worthy of many of the jokes directed at airline food service in the 1970s (if said food service wasn't subjected to the slings and arrows of being served "at altitude"). And no, I didn't have the fish. With this latest attempt, Amtrak has failed. They need to go back and start fresh.
A very simple problem lies at the core: Amtrak appears to have neither established reasonable service standards for the new food and beverage (F&B) product in terms of preparation or presentation nor, more glaringly, sufficiently trained the crews in such things as preparing the new food items. The result has been a grossly uneven product delivery. Put plainly, I had a better lunch on a Delta flight from Orlando to Detroit the other day than I did on the Meteor.
The overstretched crew situation does not help. A single attendant might be able to handle one sleeper's worth of passengers, but the three on the Meteor are too tall an order. This isn't a shock. Amtrak does, after all, assign two attendants to First Class on the Acela, and Canada's VIA does the same thing in Business on their Corridor trains, and there are times (such as at major stops) when SCAs simply can't be pressed into service.

I boarded the Meteor in Richmond, VA, on a Friday night. When I boarded, I proceeded to my Roomette. I was advised that, as expected, the meal service in the ex-dining car* (I do not think the car can appropriately be called either a diner or a lounge) had already ceased and they were closed. I was told I could instead grab a snack from the café, and there I encountered the first issue with the new service: while the promotional material indicates that Sleeper passengers can get free non-alcoholic beverages, nowhere in the on-board material is it indicated that this privilege is restricted to the ex-dining car. Learning this only when I got to the café, I settled on a packet of chips and went back to my room, relaxed for a bit, and then went to bed.

Rather against my will, I was up for the start of breakfast the next morning (having been awakened by a stuffy nose and some time at a train stop, probably Charleston). I proceeded to the relevant car, where the staff was attentive and quickly served me coffee and, after some prodding, the breakfast sandwich. I will say, in its defense, that the breakfast sandwich was not bad. It was...well, it was effectively a McMuffin, only without a nice hash brown to go with it. It was the sort of thing I'd grab in a pinch if I was hungry in the morning, not something to get me to bother waking up for; moreover, it was the only breakfast item which contained meat. The staff certainly did their best under the circumstances, but they couldn't fix an otherwise 'meh' meal offering. As a particular negative, cream and sugar were sort-of dumped on a paper plate. Apparently even the plastic bowls the diners used to have would be too much to ask.
I had prepared for the possibility of inedible food and packed an MRE, knowing that I could easily heat it up on the platform in Jacksonville. I did wind up heating it up on the platform at Jacksonville, and it provided a bit of perspective: The military-issue pork-maple sausage patty was, in all honesty, slightly better than the AmMuffin. Perhaps we could refer to the new meals as Am-R-Es?
I also had lunch on the way into Orlando. On the staff's recommendation, I opted for the shrimp and sausage. This was actually a pretty decent entrée. Unfortunately, the presentation was atrocious. I was never given the choice to eat in the food car (understandable given my time for disembarking, so there's a "soft pass" on this one), but I basically got a takeout bag with an undersized salad, no offering of dressing choices (and only a pair of mini dressing packets), and I was expected to sort it out in my Roomette. This is not an experience I look forward to repeating; however, in defense of the crews I did it a few times in the past and it isn't that much worse with the new service (accounting for variations in the product). Instead, the problem is that the crew is stuck "pushing" it.

On balance, I do enjoy the presence of the open lounge space a la the late great Pacific Parlour Car; being able to comfortably vacate my room into a not-overcrowded/slam-busy lounge space was a positive. As well, the crews do seem to still be trying, and their service was definitely worthy of tipping.

There is an old joke that the government will misidentify a problem and then misapply the wrong solution. Amtrak's latest attempt at non-dining-car meal service for long-distance passengers has been the embodiment of this, claiming this move is designed to cater to millennial travelers. To the extent that younger travelers have expressed those concerns, they have been mostly about the nutritional content of the food. The new menus have, to my knowledge, done nothing to address this concern. On the other hand, they have sacrificed any iota of presentation and experience.

Worse yet, for now at least, coach passengers can't purchase the product and Amtrak's communication on this front is painfully lacking. Experienced coach passengers fall back on decades of expectations, and up to now they have boarded with the belief that they could buy a meal in the diner. Those folks are surprised – and hungry – when they head to the ex-dining car and are barred from even buying dinner. An 8.5 x 11 sign slapped on a door does not count as sufficient communication. Amtrak says they're working on a solution to let coach passengers once again buy the meals, but until that time something better needs to be done.
---
The Rail Passengers Association would like to thank our Annual Partners for their support.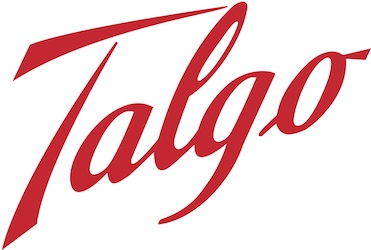 ---
We are excited to welcome Texas Rail Advocates as our newest Annual Partner. The Southwestern Rail Conference is hosted by Texas Rail Advocates, the largest grassroots, non-profit organization in Texas that promotes smart development of freight and passenger rail throughout the Southwest. To learn more about the Conference please click the image below.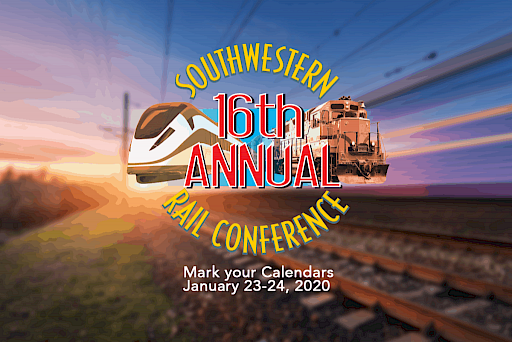 ---
West Virginia officials are scrambling to cobble together the funds needed to keep MARC commuter train service running to the state's Eastern Panhandle have been granted some extra time by the state of Maryland. Maryland officials originally said they would end or scale back train service to Martinsburg, Duffields and Harpers Ferry at the end of November, but this week they agreed to hold off based on the negotiations underway in West Virginia. Maryland has promised to provide 30 days' notice before making any changes. But Maryland officials are signaling their patience won't last forever.
Maryland DOT has operated MARC trains to Martinsburg, Duffields and Harpers Ferry in West Virginia on the former Baltimore & Ohio route without compensation for decades. But two years ago Maryland Governor Larry Hogan's administration began pressing the Mountaineer State to pony up the $3.5 million it says Maryland taxpayers spend to provide that service. The demand has set off a scramble for the West Virginia legislature, Governor Jim Justice and the communities served by the Maryland commuter line to piece together that money. According to West Virginia state Delegate John Doyle, a top Justice aide recently agreed that if the communities served by the WV MARC service could come up with $300,000 between them, the state would provide the rest.
Doyle said the current scramble, in which localities would pick up 10 percent of Maryland's reimbursement and the state of West Virginia the rest, is a one-year fix. That would set the table for discussions around a longer-term solution next year. "We sat down and we parceled it out by population," Doyle said. "Berkeley County has come up with their allotted $170,000. The city of Martinsburg has come up with its allowed $25,000. Charles Town has come up with its allotted $8,800. Ranson, it's allotted $7,700. Bolivar its allotted $1,500. And Harper's Ferry, which was allotted $410, has come up with $2,500." Only Jefferson County has yet to sign-off on its portion of the tab, the lawmaker said. At a meeting last week, members of the County Commission voted to come up with $40,000 to keep MARC trains running, less than half of the $82,500 it was due to pay under the formula. "I do think we're almost there," Doyle added.
MARC service is considered vital to connecting the residents of Eastern West Virginia with job opportunities in more prosperous Montgomery County and the District of Columbia without having to drive. Currently MARC runs six trains a day to or from West Virginia — three morning trains toward Montgomery County and Washington, D.C., and three homebound trains in the evening. They carry approximately 250 passengers a day.
---
The California High-Speed Rail Authority today issued the Record of Decision for the final 23-mile route between Shafter and Bakersfield in the Central Valley. This completes the state's environmental review process between Fresno and Bakersfield and allows the Authority to move toward project construction into Bakersfield. This is the first major environmental action taken under the State's newly granted federal National Environmental Protection Act (NEPA) assignment and further emphasizes the Authority's commitment to accelerate the project under new executive leadership.
The section receiving clearance today extends from Shafter east towards State Route 99 and the existing Union Pacific Railroad tracks, then southward into Bakersfield, ending at a station location at F Street in downtown Bakersfield.
---
U.S. Sens. Tammy Duckworth and Dick Durbin and U.S. Rep. Cheri Bustos announced this week that the U.S. Department of Transportation (USDOT) is extending $177 million in funding for a proposed Amtrak route between Chicago and Moline. The money from the Federal Railroad Administration (FRA) for the 160-mile corridor project was originally secured in 2010 and now has been given a deadline of Dec 31, 2024 thanks to letters the three lawmakers sent to U.S. Transportation Secretary Elaine Chao.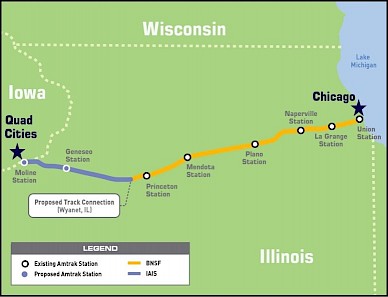 "The Chicago-Quad Cities passenger-rail project is a critical component of Illinois' dynamic transportation system and [this] extension is an important step toward making it a reality," Senator Duckworth said.
The project has been delayed due to cutbacks in state funding under former Illinois Gov. Bruce Rauner, but has seen a renewed commitment under current Governor Pritzker.
You can read the official release from Senator Duckworth's office here
---
After a year-long study by the Rail Vision Advisory Committee, the Commonwealth of Massachusetts is setting the stage for a "transformative" change in the way it operates its commuter rail network. The MBTA Fiscal and Control Management Board (FCMB) endorsed a plan to electrify the system, while providing all-day rapid transit service with trains running every 15-minutes. During the board meeting this past Monday, FCMB Chair Joe Aiello presented four resolutions that would outline the service plan moving forward.
The first dealt with the general plan for an aspirational fully ADA-accessible, rapid transit system. The second resolution focused on upgrading Boston's Fairmount Line, the Boston-Providence line, and the Rockport line through Chelsea, Revere and Lynn. The third called for the MBTA to create a regional/urban rail office, while the fourth asks the State House to pass legislation for these projects to get off the ground.
A fifth resolution was added in by Vice-Chair Monica Tibetts-Nutt that asked for the same type of attention to be given to the bus network in the region. All five were passed unanimously the board.
Joseph Aiello (no relation to the Chairman), Field Coordinator for the Rail Passengers Association, told members of the FCMB "not to be scared of the price tag", which has been reported as being as much as $29 billion for the "full transformation"
"If we wait another 10 years to come up with a plan, it will be triple that because costs are going to go up," he said. "This is the price we pay to have a world-class system."
---
All Aboard Minnesota hosted two meetings in Fargo, ND/Moorhead,MN on October 30 to educate community leaders and the public about the possibility of new daytime rail passenger service between the cities (currently served by Amtrak's Empire Builder in the early morning hours east and westbound) and Minneapolis/St. Paul, MN – Twin Cities, and Chicago. An afternoon forum was held for community leaders, along with an evening forum that was open for the general public. Between the two forums over 120 people attended, along with several North Dakota and Minnesota State Legislators.
Support was quite enthusiastic, with many questions asked by both groups. Frank Loetterle, from the MnDOT State Rail Office, explained the state legislature would need to fund the planning process to start the new train, which would take approximately four years. Several people, however, thought that was too long! All Aboard Minnesota emphasized that community groups and citizens need to contact their state legislators now telling them to fund MnDOT's planning for this new service.
All Aboard Minnesota presented the economic and mobility benefits more passenger rail could offer, and proposed the second train frequency now being planned (part of the MnDOT State Rail Plan) between the Twin Cities to Chicago be extended to Fargo/Moorhead. All Aboard Minnesota worked with the Rail Passengers Association to produce the economic and mobility statistics.
This is the fifth such event that All Aboard Minnesota has hosted around Minnesota in the past 18 months promoting more rail service in the state to generate citizen interest and support.
---
Long standing slowdown issues for LA's light rail and BRT lines are being resolved thanks to plans put forward by Council Member Mike Bonin. The Bonin Motion (council file 19-1236), approved this week, creates a signal prioritization program where the city's light rail runs on city streets.
Historically, the transit slowdown has affected the Expo and A (blue) Lines, which move freely within their rights of way, but are subject to traffic delays when moving into the mixed-use corridors they share with cars near downtown LA. The Expo has also experienced some overcrowding due to delays, skewing the perception of reliability for this route as trains wait out traffic signals. While priority is not equal to full preemption given to Amtrak and Metrolink, street running signal prioritization will be beneficial and tracked over the next few months as the extent of these plans comes into fruition.
The LA City Council also passed the final version of the Exposition Corridor Transit Neighborhood Plan, which was originally approved in 2018. This plan aims to create a network of affordable housing, jobs, and walkability within a half-mile of five Westside Metro Expo Line stations: Bundy, Sepulveda, Westwood, Palms, and Culver City. While the council's approval of the plan is seen as a formality, it is the final step before Mayor Eric Garcetti must decide to give it his approval to go into effect.
---
New Jersey Transit officials are looking for an electric rail solution "comparable to the LAX line currently under construction in Los Angeles" to help connect millions of residents to a brand new mega-mall complex in East Rutherford. "We are looking for firms that we can potentially partner with on the design, build, operating, maintenance and finance of the solution," NJ Transit spokeswoman Nancy Snyder.
The 2.9 million square foot complex, named "The American Dream", had its soft open late last month and is home to a shopping mall, racetrack, and sports stadium hosting the NFL's Jets and Giants. This is a commercial center that needs to be attached to the rest of the region via rail, though concerns have been voiced about this upending the NYC commute through new service. Officials anticipate that over 40 million people will visit the complex annually.
Diane Gutierrez-Scaccetti, New Jersey's transportation commissioner and NJ Transit board chairwoman, spoke to an audience this week representing 54 entities including manufacturers, planning companies, transportation providers, public transportation agencies and universities. "It can't take 10 years," she stated in her opening remarks during Thursday's meeting in East Rutherford. "Frankly it can't take five… you are the experts. You've done this in other places."
---
Upcoming Regional Rail Passenger & State Association Member Meetings and Other Events:
Please contact Bruce Becker to have a state or regional event or meeting added to the Rail Passengers calendar of upcoming events!
---
PASSENGER SERVICE NOTICES
Ashland, VA, Station Platform Update
Effective through Fall/Winter 2020
Beginning mid-October, Amtrak will begin construction to upgrade platforms at the Ashland station in order to make them compliant with the Americans with Disabilities Act (ADA).
The platforms and passenger loading areas will be raised, although a lift will still be required for passengers with mobility disabilities to board the train. Additional lighting will be added to the east side of the platform. Below is a rendering of the final improvements as seen from the south end of the platform facing north.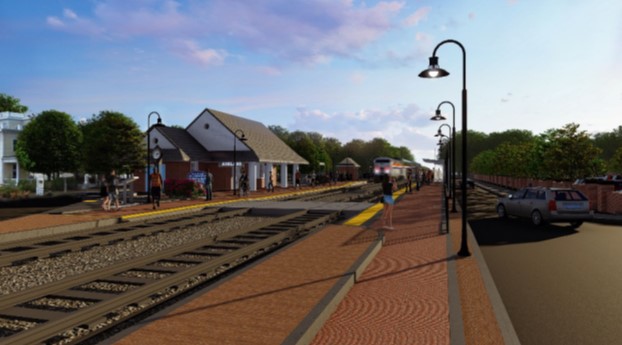 Construction will be performed in two phases, updating the southern portion first and then the northern portion. The Visitor Center inside the train station will continue to be open and Amtrak trains will continue to serve Ashland during construction.
Parking in certain areas will be limited during the different phases of construction. Please refer to the parking information page http://www.ashlandva.gov/562/Parking-Information for updates on parking throughout the project.
For updates about the project visit https://www.amtrak.com/stations/asd.html
Hiawatha Service
Reservations Required During the Thanksgiving Holiday Travel Period
Tues., Nov. 26 through Mon., Dec. 2, 2019
Make Your Hiawatha Service Reservations Now
To better accommodate the increased number of travelers expected during the busy Thanksgiving holiday period, reservations will be required on all Hiawatha Service trains from Tuesday, Nov. 26 through Monday, Dec. 2. During this period, the date and time on your ticket must match the train you are riding on.
Monthly and ten-ride ticket holders will not need reservations.
Holiday Travel Reminders
For reservations, visit Amtrak.com, use our free mobile apps, speak with station personnel or call 1-800-USA-RAIL (1-800-872-7245).

Use eTicketing to avoid ticket counter lines.

Allow ample time to arrive at the station and board the train.

Please note:

Boarding gates close five minutes before train departure

Ticket sales end 10 minutes before departure times

If checking baggage: Arrive one hour before departure

If assistance is required: Arrive early and alert staff

Make sure your baggage is tagged with your name and address
Amtrak customers must produce valid photo identification when:

Obtaining, exchanging or refunding tickets
Storing baggage at stations
Checking baggage
Onboard trains, in response to a request by an Amtrak employee
Northeast Corridor Service Schedule Changes
Effective Nov. 11, 2019
Northeast Regional and Acela trains will be reverting to pre trackwork schedules, as outlined below.
New York, NY to Boston, MA:
Acela Express and Northeast Regional trains will be operating between 30 minutes earlier and 5 minutes later on the Northeast Corridor.
Saluki Service Trains 390 and 391
On November 19, 2019
Due to track improvements being performed by Canadian National Railway, Trains 390 and 391 will be impacted as follows:
Train 390, which normally operates between Carbondale and Chicago, will originate at Champaign. It will depart at 10:45 am, 31 minutes later than the normal schedule, operating on this schedule at all stations from Champaign to Chicago. Alternate service will be provided as described below.
Train 391 which normally operates between Chicago and Carbondale, will terminate at Champaign. Alternate service will be provided as described below.
| | | |
| --- | --- | --- |
| Alternate Transportation to: | 3390 | 3391 (Read Up) |
| Carbondale | 5:20 AM | 3:45 PM |
| Du Quoin | 5:50 AM | 3:10 PM |
| Centralia | 6:45 AM | 2:15 PM |
| Effingham | 8:00 AM | 12:45 PM |
| Mattoon | 8:40 AM | 12:00 PM |
| Champaign-Urbana Ar/Dp | 9:50 AM/10:45 AM | 10:25 AM/10:45 AM |
Keystone Service and Pennsylvanian Trains 42 and 43
Reservations Required During the Thanksgiving Holiday Travel Period
Effective Nov. 25 through Dec. 2, 2019
Make Your Keystone Service and Pennsylvanian Reservations Now For the Thanksgiving Holiday
To better accommodate the increased number of travelers expected during the busy Thanksgiving holiday period, reservations will be required on all Pennsylvanian and Keystone Service trains (including Philadelphia to Harrisburg service) from Monday, Nov. 25 through Monday, Dec. 2.
Reservations will not be required for our monthly and ten-ride ticket holders.
Note: On Thanksgiving Day, the Keystone Service trains will operate according to a Saturday schedule.
Holiday Travel Reminders:
For reservations, visit Amtrak.com, use our free mobile app, speak with station personnel or call 800-USA-RAIL (1-800-872-7245).

Use eTicketing to avoid ticket counter lines.

Allow ample time to arrive at the station and board the train.

Make sure your baggage is tagged with your name and address.

Amtrak customers must produce valid photo identification when requested; including the following instances:

Obtaining, exchanging or refunding tickets Storing baggage at stations

Checking baggage

Onboard trains, in response to a request by an Amtrak employee

Visit Amtrak.com for complete details on Amtrak's ID requirements.
Keystone Service Schedule Changes
Effective Nov. 16-17 and 23-24, 2019
Due to track work being performed along the Keystone Service line, some schedules will be affected on the weekends of Nov. 1617 and 23-24.
Eastbound:
Train 610, 612, 660, 662, 664, 666, 670, 672 and 674 will operate 25 minutes earlier from Harrisburg to Coatesville, 10 minutes earlier from Downingtown to Exton and current schedule from Paoli.
Westbound:
Train 665 will operate 25 minutes later from Philadelphia to Harrisburg.
Elevator to Pedestrian Overpass Out of Service at Irvine Station
Effective Oct. 28 through Nov. 18, 2019
The elevators to the pedestrian overpass at the Irvine station will be out of service from Oct. 28 through Nov. 18 for repairs. Elevator Options Passengers requiring an elevator may board at the Santa Ana or San Juan Capistrano stations. Allow Extra Time – Don't Miss Your Train Customers using the stairs may need to allow extra time to get to the boarding platform.
Whirlpool Bridge Work Affects Maple Leaf Service
Effective Sept. 9 through Nov. 11, 2019
Beginning Monday, September 9, a major infrastructure project will begin on the Whirlpool Bridge, connecting the United States to Canada at Niagara Falls. To accommodate this work, Amtrak's Maple Leaf Service will be adjusted as follows:
Train 63 Sept. 8 through Nov. 11
Train 63 which normally operates between New York Penn Station and Toronto, ON, will terminate at Niagara Falls, NY. Alternate transportation will be provided between Niagara Falls and Toronto, stopping at Niagara Falls, ON.

Bus 4498 will operate between Niagara Falls and Toronto with no intermediate stops at St. Catharines, ON, Grimsby, ON, Aldershot, ON and Oakville, ON.
Train 64 Sept. 9 through Nov. 12
Train 64 which normally operates between Toronto and New York Penn Station, will originate at Niagara Falls, NY. Alternate transportation will be provided between Toronto and Niagara Falls, stopping at Niagara Falls, ON.

Bus 4497 will operate between Toronto and Niagara Falls with no intermediate stops at Oakville, ON, Aldershot, ON, Grimsby, ON or St. Catharines, ON. Proper documentation is required to cross the U.S./Canadian border.
Downeaster Service Schedule Change
Effective October 21, 2019
Due to seasonal ridership changes, Downeaster Service will make schedule adjustments as outlined below:
Southbound
Train 692 will operate 30 minutes later than the current schedule.

Train 696 will operate 45 minutes earlier than the current schedule.
Northbound
Train 691 will operate 10 minutes later than the current schedule.

Train 693 will operate one hour and 40 minutes later than the current schedule.

Train 697 will operate 45 minutes earlier than the current schedule. Old Orchard Beach station stop will be discontinued during the off season.
---
Travel Tips
Thanksgiving Travel Notices
In response to customer demand during the busiest travel week of the year, Amtrak announced this week its Acela (Boston – Washington, D.C.) and Northeast Regional (Boston – Virginia) services on the Northeast Corridor will operate extended schedules with additional frequencies and capacity during Thanksgiving week to accommodate the surge of holiday travelers.
Other services in the Northeast, including the Keystone Service, Pennsylvanian and Empire Service trains will operate full and extended schedules with additional frequencies and added capacity during the Thanksgiving week and require reservations in advance of travel.
Tickets sell out quickly, and Amtrak is encouraging customers to plan ahead and book tickets early. Last year, Amtrak experienced its highest ever ridership during Thanksgiving week, with over 846,000 riders across the country and over 160,000 customers the Sunday following Thanksgiving.
East Lansing station volunteers will be on duty on the Wednesday before and Sunday after Thanksgiving to support travelers over the holiday.
Here's how customers can connect directly with Amtrak before, during and after their travels:

Download the Amtrak app for easy booking and travel updates

To connect with customer service follow Amtrak on Facebook and @Amtrak on Twitter

For real time service alerts, follow @AmtrakNECAlerts for updates within the Northeast Region and @AmtrakAlerts for any other alerts outside of that region

We encourage customers to share their Amtrak experience on all social media channels by tagging @Amtrak and using the hashtag #Amtrak in their posts
Please see special Passenger Notices here in the Hotline for Thanksgiving travel requirements for the Hiawatha, Pennsylvanian and Keystone routes
---
Your Feedback is Important to Improving American Passenger Trains
As you travel, please help us promote the Travel Review with other rail passengers. As you encounter passengers who want to make their positive and negative opinions known, please direct them to www.railpassengers.org/Travel Review. All participants will remain anonymous. If you encounter any problems with the Travel Review, or have any questions, please send an email to [email protected]
Do You Need More TravelReview Feedback Cards?
Please help us to spread the word. We need your help in engaging other passengers when you travel and let them know that their feedback is welcomed by RailPax. To facilitate this sharing of information the TravelReview Feedback Card is now available for you to download and print for regular usage. The card can be given to fellow passengers to introduce the work that RailPax is doing as well as our desire to have their feedback. The cards can also be left behind in stations as you pass through.
The template is in a .pdf format and will open in Adobe document cloud. First download the file and save it to your desktop for easy access. Then print as needed. The original template is formatted for Avery 5871 or 5371 cardstock which are both 2" x 3½" business card formats. Any brand cardstock should function as long as the dimensions match.
If you experience any problems in accessing the file, please send an email to [email protected]
---
Planning a fall or winter vacation including trains (and who wouldn't want to enjoy the fall colors or winter's white?), then you need a copy of Lonely Planet's 'Amazing Train Journeys' guidebook! And with every purchase Lonely Planet will donate 15% of the proceeds to your Association, to help us keep working for More Trains, Better Trains and a commitment to better infrastructure.
Through this beautiful book, you'll experience 60 of the world's greatest and most unforgettable train journeys, from classic long-distance trips like Western Canada's Rocky Mountaineer and Darwin to Adelaide's The Ghan, to little-known gems on regular commuting lines. It's the culmination of asking more than 200 travel writers for their absolute favorites.
Some are epic international adventures, others are short suburban routes along stunning coastline. There are incredible feats of engineering, trains that snake their way through mountain peaks, and even those which have achieved Unesco World Heritage status.
More than just a collection, each profile will give you the practical information you need to experience one or more of these epic journeys yourself -- including ticket options, timetables and stops, plus inspiring photos and illustrated maps. It's all here!
Amazing Train Journeys is available as a book, e-Book or in both formats at a low combination price. And your purchase helps supports your Association's mission too! Remember, Lonely Planet is contributing 15% of all Amazing Train Journeys sales to Rail Passengers! You can order copies by clicking here!
---
Nominations Are Now Open For 2020 Election Of Council Of Representatives Members
Rail Passengers' is inviting all members in good standing to consider running for seats on the Council of Representatives, the Association's volunteer governing body. The next election for state positions on the Council will occur in January 2020 and will be for a two-year term starting March 1, 2020. Any Rail Passengers Association member, who has paid membership dues for at least one year, is at least 18-years of age and is a U.S. resident is eligible to run.
The Council includes 112 elected state representatives. The number of representatives per state is determined by an equally weighted ratio of the number of Rail Passengers Association members in a given state and the state's number of U.S. Representatives. Every state has at least one state Council Representative. The certified number of Council seats to be elected per state in January 2020 can be found on the Rail Passenger website at '2020 Council of Representatives Election'.
The Council of Representatives represents the overall Rail Passengers Association membership in setting and approving the overall policy & direction for the organization. The Council elects the Officers and Board of Directors of the Association, in addition to electing up to 10 'At-Large' members of the Council. Serving on the Council is a great opportunity to collaborate with others who have a common interest in actively improving passenger rail service across the country. Council members are expected to engage in advocacy activities at the local, grassroots level, to advance the Association's goals and they also represent local needs, issues and activities at the national level.
The Council of Representatives meets in-person twice per year; in the spring of each year in the Washington, D.C. area, and in the fall of each year at varied locations across the country. Council members are responsible for their own travel & meeting expenses to attend these gatherings, but they may be able to deduct these expenses on their tax returns. Incumbent Council Representatives who are seeking re-election must have attended (or been represented by an alternate) at least two of the four Council meetings held during the March 1, 2018 - February 29, 2020 term.
Members interested in running for a seat on the Council must complete and submit a Candidate Information Statement for review and qualification by 11:59 p.m. local time on December 1, 2019. The Candidate Information Statement is available on the Rail Passengers website or by requesting a printed copy from the Rail Passengers' DC office.
Complete information on serving on the Council of Representatives; detailed specifications on the election procedures and the Candidate Information Statement can be found on the Rail Passengers website at '2020 Council of Representatives Election'.
The Rail Passengers Association is only as strong as the volunteer leaders who step up and share their time & talents in working towards our collective goals. Please consider becoming one of these leaders and help make a difference in the future of passenger rail.
"I wish to extend my appreciation to members of the Rail Passengers Association for their steadfast advocacy to protect not only the Southwest Chief, but all rail transportation which plays such an important role in our economy and local communities. I look forward to continuing this close partnership, both with America's rail passengers and our bipartisan group of senators, to ensure a bright future for the Southwest Chief route."
Senator Jerry Moran (R-KS)
April 2, 2019, on receiving the Association's Golden Spike Award for his work to protect the Southwest Chief