Happening Now
Hotline #1,136
September 27, 2019
Senate Leaders Hint FY 2020 Transportation Budget Could Move Forward; House Subcommittee on Railroads Holds Hearing On Commuter Railroads; Rail Safety Week; Clarifying Amtrak Dining Changes; Atlanta Regional Transit Plan Proposed; Massachusetts Poll Supports Rail; Austin Approves Transit Funding; Chicago's CTA Receives $100m; South Shore Line Improvements Advance; MBTA Orders Cars
Tell Us What's Happening Where You Live! When you see rail-related news stories, op-eds, editorials, or letters to the editor in your communities, send them along to us! We will include them in our social media efforts, along with the weekly Hotline. Send your news items to Joe Aiello at jaiello[at]narprail.org, and we will share it with members. Are you holding a rally, a community meeting, or another kind of rail-advocacy event? We can help spread the word if you send them to us. We can put them on the website here. Please follow Rail Passengers on Facebook and Twitter to stay up to date on all things passenger rail.
---
Chad Edison - Chief Deputy Secretary for Rail and Transit - California State Transportation Agency - will be the Luncheon Keynote Speaker at this October's RailNation:California Advocacy Symposium in Sacramento.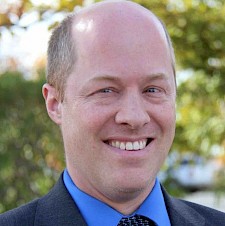 The Saturday Advocacy Symposium will feature three thematic tracks:
'Inclusion & Equity' with session speakers including Alfred Twu, Jason Lee, George Basile, Seung Lee & Alicia Trost
'Making Change Happen' with session speakers including Robert Munson, Michael Christensen; Karen Christenson, Doug Kerr, Carl Fowler & Fritz Plous
'What Passengers Want' with session speakers including Jim Allison, Tom Martinelli & Summer By Rail Intern Chef Madi Butler
You don't want to miss out on RailNation:California! REGISTER TODAY! Early Registration Rates End October 10th. Don't Delay!
---
Senate leaders hinted earlier this week that the FY 2020 transportation budget could move to a floor vote as part of a "minibus" package, moving increased funding for Amtrak and important policy provisions on station agents and National Network service closer towards final passage.
The Senate bill also contains a provision that would benefit the Hudson River rail tunnel Gateway project, requiring the Federal Railroad Administration to count federal loans as part of the local share of cost-sharing agreement. The Trump Administration has refused to direct funds to the project, with Transportation Secretary Elaine Chao telling New York and New Jersey officials they don't have enough "skin in the game."
"Investing in a safe and reliable passenger rail system is exactly what New Jersey residents and Americans across the country depend on," said Senator Cory Booker (D-NJ). "The federal dollars for Amtrak will improve the Northeast Corridor infrastructure and help us make progress on critically important initiatives like the Gateway Project."
However, the larger political fight over the impeachment inquiry into President Trump's Ukraine actions may have swamped congressional action on infrastructure. The Senate just cleared the a short-term Continuing Resolution to keep the government open at current levels until November 21. Some members of Congress worried that political discord will sink any prospect of regular order, turning this short-term "fix" into a full-year makeshift "solution."
"Around here, anything's a possibility," said Rep. Lucille Roybal-Allard (D-CA), member of the House Committee on Appropriations, when asked about the possibility of a full year Continuing Resolution (CR). "I can't speak for everybody, but I think that would be the least desirable outcome."
While CR funding levels for Amtrak and passenger rail grant programs will still be good—with slightly lower levels for Amtrak and slightly higher levels for grants—a lot of positive policy wins we've fought depend on Congress passing a transportation budget this year. Rail Passengers will be sure to keep you up to date with all the latest legislative news as it happens.
---
The House Committee on Transportation and Infrastructure Subcommittee on Railroads, Pipelines, and Hazardous Materials held a hearing this week to address the "Challenges and Opportunities for Commuter Railroads," part of the ongoing effort to draft a passenger rail title in the upcoming surface transportation reauthorization.
"In 2017, 29 commuter railroads provided an estimated 510 million passenger trips," said Subcommittee Chairman Rep. Dan Lipinski (D-IL), emphasizing the importance of these systems to the US transportation system. "It is important to remember that every person on commuter rail means one less car on our congested roads."
The Committee heard from the heads of Illinois' Metra, Washington State's Sound Transit, and Southern California's Metrolink.
"Broadly, Metra, and the commuter rail industry, face two broad challenges: a lack of sustainable and consistent federal funding for operations and capital projects and a legacy passenger rail system that must grow its service to meet increased demand but is constrained by several external forces," Jim Derwinski, CEO and Executive Director of Metra, told the committee.
Derwinski also talked about leveling the playing field by expanding some of Amtrak's statutory protections to commuter railroads.
"Considering the importance of shared stations and state-supported routes to commuter and intercity passengers, we encourage this Subcommittee to consider measures that improve transparency at Amtrak," said Derwinski. "Our current passenger rail system has not kept up with the pace of growth in commuter rail operations. Short-trip and commuter passenger services have increased dramatically, yet lack parity with our intercity and long-distance passenger rail counterparts. We believe the federal government should consider mechanisms that level the playing field between Amtrak and publicly owned commuter rail agencies."
You can find the full hearing on the House T&I website.
---
Rail Safety Week
Increasing passenger safety awareness for better community practices
September 26, 2019
by Madi Butler
Operation Lifesaver has released a series of messages in honor of Rail Safety Week and their continued initiatives to stop track tragedies. From a variety of hot button issues such as Crossing Safety and Distracted Driving to their historic campaigns cataloguing educational materials for public use, the team at Operation Lifesaver is trying to create and expand passenger awareness. In 2019, Operation Lifesaver awarded $175,000 in FTA grant funds to 10 rail transit agencies in eight states to increase rail transit safety public awareness and implement safety education projects and campaigns.
As I've mentioned in past blogs, we passengers have a responsibility to one another while engaging mass transit. We need to respect those who work to make our commutes, trips, and adventures possible as well as the other participants with which we may share station or track access. I would encourage all passengers to read over this year's campaign and think through ways they can help their fellow rider improve our safety and experience over all.
Click here to continue reading Madi's blog
---
Since Amtrak's September 13th announcement that traditional dining car service on the Silver Meteor, Crescent and City of New Orleans will be modified to the 'Contemporary & Flexible' service model for Sleeping Car passengers, there have been several mis-leading media stories about the change in these on-board services, including in the Washington Post and New York Post.
The Rail Passengers' office has been inundated with countless calls and messages this week from concerned travelers and supporters who are justifiably dismayed and perhaps confused by these media reports!
To clarify what is about to occur, the following is a summary of what Amtrak has announced:
Starting October 1st:
Sleeping car passengers on the Capitol Limited, Cardinal, City of New Orleans, Crescent, Lake Shore Limited and Silver Meteor will be offered selections from the new 'Flexible' menu. Each of these trains will carry either a Superliner Cross Country Cafe Car or a Viewliner Dining Car, where sleeping car passengers can enjoy their meals or simply make use of the car's tables as 'lounge' space at any time during their trip. Sleeping car passengers will also be able to have their meals delivered to their rooms. Unlimited soft drinks, coffee & tea will be available to sleeping car passengers in the Dining Car. Note…This is an improvement for the Cardinal, which has operated with only one food service car for many years.
Coach passengers on the above six trains will have access solely to the Café Car, with all items available for purchase. Amtrak has assured Rail Passengers that they are actively working to institute a system which will permit coach passengers to pre-purchase meals from the 'Flexible' menu when they make their reservations, but there is NO specific date for this implementation.
Starting January 15th:
Sleeping car passengers on the Auto Train will continue to be offered traditional dining service for dinner and a morning Continental Breakfast. Auto Train coach passengers will have access to a 'Cross Country Café' car with enhanced offerings for purchase. A complimentary continental breakfast will be served to coach passengers.
Starting in 2020 (Date to be announced):
The Silver Star will gain a Viewliner Diner and 'Flexible' dining for sleeping car passengers. This is an improvement for the Silver Star, which has operated without a dining car for several years.
Left out of most of the media reports is that Traditional Dining Car service WILL continue on these western trains: Texas Eagle, Sunset Limited, Southwest Chief, California Zephyr, Empire Builder & Coast Starlight. Coach passengers on these trains are welcome to purchase meals in the dining car. Amtrak plans to 'refresh' the traditional dining car menus in early 2020.
We will be carefully monitoring the roll-out of the new 'Contemporary & Flexible' dining on the eastern trains and will provide Amtrak with prompt input & feedback as necessary. In addition, we will continue to push Amtrak to implement the meal pre-purchase option for coach passengers as quickly as possible.
---
Efforts to improve public transit across the metro Atlanta region took a step forward this week when the newly-created Atlanta-Region Transit Link Authority (ATL) released a tentative list of projects to be included in an upcoming regional transit plan, reported the Atlanta Journal-Constitution. The Authority was established last year by the Georgia General Assembly to oversee transit planning in funding in the Atlanta region. The idea is to create a seamless regional transit system out of the alphabet soup of local agencies that currently provide service.
The list includes a mix of new transit lines and expansions to existing service. It includes projects from 12 of the 13 counties the ATL Board oversees; Fayette County declined to submit any transit projects for consideration.
Among the major projects being contemplated:
The Clifton Corridor light-rail line, stretching from MARTA's Lindbergh station to the Emory University/Centers for Disease Control and Prevention area in Atlanta.
Light rail along the entire 22-mile Atlanta Beltline.
A commuter rail line from MARTA's East Point station to Jonesboro and Lovejoy in Clayton County.
A MARTA Gold Line extension from Doraville to a new transit hub at Jimmy Carter Boulevard in Norcross.
Bus rapid transit service along various routes in Atlanta and in DeKalb, Fulton and Gwinnett counties.
The list also includes smaller projects, such as new bus transfer stations, park-and-ride lots and other facilities across the region.
The availability of funding will be a key factor in which projects move forward. The agency estimates the projects would cost a combined $16 billion. In recent years, voters in Atlanta and Clayton County approved new sales taxes to pay for transit expansion. Other counties, including DeKalb, Fulton and Gwinnett, may ask their voters to approve similar taxes as soon as next year. Federal funding would be required for major projects, such as the rail and bus rapid transit lines.
The Authority will hold a series of public hearings on its proposal beginning in October. With that feedback, they expect to finalize the transit expansion plan by December.
---
Please help us gather feedback on the rail passenger's dining experience as the data will help us address concerns amongst our members. We will be accepting responses through September 30th.
---
A recent poll conducted by MassINC shows that "Massachusetts residents statewide and in key Gateway Cities support a broad array of changes to rail service and fares, and show a broad interest in new development ideas" including 81% of respondents wanting the long-discussed, and Rail Passengers Association supported, North-South Rail Link. The poll, based on an online survey of 1,430 registered Massachusetts voters, also found that an overwhelming majority support moving the current commuter rail to a "regional" system - the type that has been championed by advocacy group TransitMatters. Steve Koczela, president of the MassINC Polling Group, said that the results show that commuters feel that the system "as it's currently constructed could do more and that there's space for rail to go to more places than it does now.''
---
Austin's Capital Metro approved their 2020 budget earlier this week that includes $110 million for rail infrastructure improvements. These capital projects will include double-tracking portions of the Red Line commuter rail route as well as improvements and renovations to the downtown station. The $403.7 million overall budget will also include spending $7.1 million on a positive train control system to improve train safety. Members of Capital Metro's board, as well as county and city officials, praised the budget as "structurally sound" and applauded the agency in their process.
The budget, drawn largely from the local sales tax, does not raise bus or rail fare for the next fiscal year.
---
Representative Mike Quigley (D-Chicago) announced on Monday that the U.S. Department of Transportation has awarded the Chicago Transit Authority $100 million, reported Crain's Chicago Business.
This funding will help advance Phase 1 of the CTA's Red & Purple Modernization project, which will expand and improve public transit along the Red and Purple rail lines, some of which are more than a century old. This 5.6-mile segment is located between Belmont and Howard stations on the north side of the city. This phase includes the reconstruction of the Lawrence, Argyle, Berwyn, and Bryn Mawr rail stations, as well as the modernization of tracks and signals to be fully accessible. It will also construct a fly-over aimed at improving efficiency and increased capacities, by allowing northbound Brown Line tracks to pass over the Red & Purple line tracks. The century-old Brown Line tracks now cross at grade at Clark Junction, often leading to delays.
When work is completed on the flyover and reconstruction of Red Line tracks by 2024, the CTA says it will be able to add several more trains each way during rush hour, times which train cars now often are filled to capacity. But there inevitably will be construction delays, and there has been some criticism in the Lakeview neighborhood of the size and impact of such a large elevated structure.
The $100 million award was expected and it came under the terms of a long-term funding agreement reached in the final days of the Obama administration in which USDOT agreed to provide $957 million for the $2 billion project. Most of the rest of the money is coming from a special tax-increment financing district that collects funds on property located within a half-mile of the Red Line.
The CTA next year is to start work rebuilding and raising by as much as 10 feet the Red Line tracks from Lawrence to Bryn Mawr, and reconstructing elevated stations in that area. The CTA still is seeking funding for Phase 2 of the project, north of Bryn Mawr.
---
Rail Passengers Track Update: Where are we and what are we working on? This section will give you updates on what Rail Passengers HQ is up to.
Jim Mathews, President & CEO, spent some time this week working on his filing with the Surface Transportation Board supporting Texas Central's efforts to get federal jurisdiction over their high-speed project linking Dallas to Houston.
Sean Jeans Gail, Vice President of Policy, worked with Congressional offices and other rail groups on a blueprint for the next generation of passenger rail in the upcoming surface transportation reauthorization, looking at ways to unlock existing loan programs and increasing opportunity for growth for commuter railroads.
Carolyn Cokley, Director of Customer Programs, was in East Lansing this week working with Amtrak training 11 volunteers from the community. Amtrak District Station Manager James Ratliff and Amtrak Police Detective Brian Poynton guided the volunteers through Amtrak policies and safety procedures. The first shift is scheduled for Friday, October 11.
Joseph Aiello, Northeast Field Coordinator, wrapped-up work on the Passengers Voice Newsletter for October this week (so check your mailboxes soon and you can find the digital version here). Joe was also hard at work with the rest of the DC staff preparing for RailNation: California - which is now just three weeks away.
Bruce Becker, Vice-President of Operations, was the Keynote Speaker at last weekend's Annual Convention of the Penn Central Railroad Historical Society. Bruce's message to the over 80 attendees was on the importance of passenger rail advocates pro-actively communicating with the elected federal representatives in support of Amtrak's National Network and urging a repeal of the current anti-passenger food & beverage financial mandates.
Jonsie Stone, Director of Resource Development, next week, members and donors with email addresses on file will receive a survey from my email address, [email protected]. I hope you decide to participate in the survey as your feedback is important.
Kim Williams, Membership Manager, connected with membership partners, unclogged member service backlogs, dove into membership statistics for the last year, and hopes you take the survey Jonsie sends out next week so we can make changes to meet your needs in the future.
---
The Rail Passengers Association would like to thank Talgo, Inc., our Annual Partner, for their support.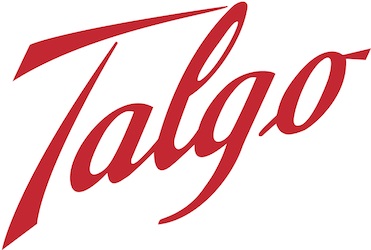 ---
A Message from Rail Passengers President/CEO Jim Mathews
Dear Rail Passengers Members,
We have raised all membership dues this summer and updated our renewal letters to you reflecting those changes. You can see the full update of membership dues here on our website.
While we understand that you aren't made of money, our not-for-profit work is mostly supported by your membership. Increasing dues is not ideal, but it is currently the most effective way for us to continue our work to build A Connected America and keep rail systems like Amtrak up to speed on all things you find important. This growth in revenue will help us keep our seat at the table with Congress and local governments, which is vital if we want to continue offering the voice of the passenger to those who need to hear it. You will still receive all Rail Passengers benefits with this change, including 10% off of most Amtrak rides and vacation packages, exclusive pricing on entertainment through MemberDeals, and a new perk coming soon: exclusive Amtrak Lounge Access for our Gold Advocate and Silver Rail Society members.
If you have any questions, please feel free to contact Rail Passengers Membership Manager, Kim Williams, at (202) 408-8362, ext. 3123 or [email protected].
Thank you for your understanding, for your continued support, and for your membership.
Jim
---
The plan to upgrade the commuter rail line between Chicago and South Bend, Indiana cleared a final hurdle earlier this week as South Bend and St. Joseph County officials came to an agreement on their portion of funding. The $18 million coming from the County will be added to the $312 million total cost to upgrade the South Shore Line with double tracking between Gary and Michigan City. The project, which also includes signal, power, and station improvements, will reduce travel time and allow for more frequency during rush periods.
---
The Massachusetts Bay Transportation Authority announced this week their plans to add an extra 14,000 seats to their current commuter rail fleet after they awarded a $278 million contract for 80 new bi-level coaches. MBTA General Manager Steve Poftak acknowledged the need to upgrade the current fleet due to continued ridership growth and stated that "this procurement method is the fastest and most efficient way to meet the growing demand and provide our riders with improved service."
The first of these new coaches is expected to be delivered by Hyundai-Rotem sometime in the fall of 2022. Another RFP will be issued by the agency later this year for an additional 100 bi-level coaches.
---
Our Best Fall Event Yet! Make Plans To Attend RailNation:California in Sacramento, Friday, October 18 - Monday, October 21.
Planning has been in high gear for the past few months, and we think this is truly going to be our best meeting yet! Over the four-day gathering, passenger rail advocates from across the country will take in area tours and trips, in addition to participating in Saturday's all-day Advocacy Symposium. Great speakers will talk about both history and the future, and real hands-on workshops will give you the tools you need to go back home and fight for passenger rail! The Association's Council of Representatives will hold its fall business meeting on Sunday morning.
Early Meeting Registration Rates Are Available Now Through October 10. Higher rates will apply starting October 11th and at the door! Tour & Trip Tickets Are Also On Sale!
Chad Edison - Chief Deputy Secretary for Rail and Transit - California State Transportation Agency - will be the Luncheon Keynote Speaker at this October's RailNation:California Advocacy Symposium in Sacramento. His presentation will be 'Applying The California Experience To The Rest Of The United States'
The Saturday Advocacy Symposium will feature three thematic tracks:
Track Theme

Morning Session

Afternoon Session

'Inclusion & Equity'

'Housing and Transit In California: Development Without Displacement'

Presenters - Alfred Twu & Jason Lee

'Engaging Youth Stakeholders in Transit Advocacy'

Presenters - George Basile, Seung Lee & Alicia Trost

'Making Change Happen'

'Plucky Corridors, Regional Rail, & The Green New Deal'

Presenters - Karen Christenson, Michael Chritensen & Robert Munson

'Changing Rail Passenger Policy'

Presenters - Carl Fowler, Doug Kerr & Fritz Plous

'What Passengers Want'

Sponsored By Airworthy

'California's Coordinated Multi-Modal Scheduling Plan'

Presenter - Jim Allison

'Improving the Rail-Getaway Experience'

Presenters - Tom Martinelli & Chef Madi Butler
FYI...Discounted Group Rate Room Reservations at the host hotel, the Sheraton Grand Downtown, are now SOLD-OUT! A list of alternative nearby hotels and rates is now available! Please note there are NO special arrangements with any of these alternative hotels.
Be sure to check out the RailNation:California event page for more information, the current agenda, speaker bio's and further details.
Great sponsorship opportunities have been developed for RailNation:California. Please send Jonsie Stone contact information for any organizations/individuals you think Rail Passengers Association should contact to discuss supporting the event.
And to make all of this a success, we need volunteers for the event! Check out these volunteer opportunities and let Bruce Becker know if you can help! Event volunteers who complete their agreed upon duties will receive 300 Amtrak Guest Rewards points as our 'thank you'!
And as an optional component of RailNation: California, an intensive, 'Hands-On' Advocacy Workshop, led by Rail Passengers' Vice-President of Policy Sean Jeans-Gail, will be held on Friday, October 18, from 1:00pm to 5:00pm.
Staff members from Rail Passengers' federal and state policy team will engage with workshop participants, in a small group setting, on the A to Z of advocacy. We'll teach you advocacy best practices, help you figure out the best strategy for interacting with elected officials and policymakers, and give you a blueprint for launching a successful campaign to improve service in your town—whether it's local transit, commuter, or intercity rail and Amtrak.
This workshop will focus on giving advocates the following tools:
Define achievable goals: whether it's launching a new service, a new frequency, or getting an issue on the ballot, you need to determine a workable path to get you where you want to go.

Build coalitions: recruit like-minded advocates, national and local advocacy organizations, business partners, and elected officials. We'll tackle the hard questions about how to maintain partnerships in the face of adversity and competing interests.

Guide the narrative: learn how to engage through social media, connect with traditional media outlets and reporters, and find the right message to cut through the noise.

Establish a campaign blueprint: create a calendar for sustainable grassroots action, making intelligent use of limited financial resources and volunteer labor.
Workshop participants will leave not only with the knowledge to execute effective advocacy efforts but with a tool-kit of sorts as well. The interactive nature of the workshop will provide materials needed to hit the ground running in their advocacy work.
The Workshop is $20.00 per person and advance registration is required. Space is limited!
---
Upcoming Regional Rail Passenger & State Association Member Meetings and Other Events:
Please contact Bruce Becker to have a state or regional event or meeting added to the Rail Passengers calendar of upcoming events!
---
PASSENGER SERVICE NOTICES
Newark International Airport Station Temporarily Closed
Effective Oct. 5-6, 2019
Due to annual substation maintenance, Newark Liberty International Airport station will be closed, and trains will not be stopping there between 9:30 pm on Oct. 5 through 12:00 pm on Oct. 6.
Passengers traveling to Newark Liberty Airport will need to access shuttle buses at Raymond Plaza West, in the front of Newark Penn Station.
Newark Penn Station waiting room will be open during this time, but no seating will be available.
Bus Service
Buses will "load and go" and will not follow train schedules. New Jersey Transit personnel will check New Jersey Transit and Amtrak tickets as passengers board the bus
Northeast Regional and Acela Trackwork Affects Service
Effective Sept. 27-29 and Oct. 4-6, 2019
Due to track work being performed between New York and Boston, some Northeast Regional and Acela schedules will be adjusted as follows:
Friday, Sept. 27 and Oct. 4
Train 178 will operate on a later schedule, arriving 10 minutes later to Boston.
Saturday, Sept. 28 and Oct. 5
Train 2249, which normally operates between Boston and Washington, D.C., is cancelled between Boston and New York. No alternate transportation will be provided to missed station stops of Boston South, Back Bay, Route 128, Providence, New Haven or Stamford.

Train 168 will operate on a later schedule, arriving 10 minutes later to Boston.
Trains 65, 66, 168, 178, 195, 2249 and 2252 will be delayed up to 20 minutes between New Haven and Boston.
Oktoberfest Event Affects Access to Lee's Summit, Missouri, Amtrak Station
Effective Sept. 25 – 29, 2019
STREET & PARKING CLOSURES
Lee's Summit Chamber's annual Oktoberfest will take place Sept. 25 through Sept. 29 and will affect access to the Amtrak station.
Allow Extra Time
Passengers driving to the station should allow additional time due to street closures and congestion in the area.
Street and Parking Closures
All streets and some parking areas in Downtown Lee's Summit from Green Street to Market Street and Second Street to Fourth Street will be closed. These streets will shut down in phases beginning Wednesday, Sept. 25 and will remain closed through Sunday, Sept. 29. Passengers will not have access to the parking spots in front of the Amtrak station on SW Main Street, as well as the public parking lot directly across from the train station and the depot parking lot on SE Main Street.
Parking Options
Passengers who need to park their vehicles to board the train in Lee's Summit can park at a public parking lot located just north of the Post Office on Market Street, as well as a public parking garage at the corner of Second and Green streets (220 SE Green St.).
Passenger Drop Off Information
Passengers who are being dropped off near the train station should keep in mind that SW Main Street will be closed. Passengers can be dropped off on Market Street which is just a block from the train station.
For questions or more information on Oktoberfest, contact the Lee's Summit Chamber at 816-524-2424.
Chicago Union Station Self Park Permanently Closed
Effective Oct. 1, 2019
Please be advised the parking structure located at 210 South Canal St. will permanently close on Sept. 30. Overnight parking in the area is limited and customers are encouraged to use public transit, taxis, ride-share and drop-offs for Chicago Union Station.
Below are the underground and above-ground public parking facilities within two blocks of the Amtrak station:
565 Quincy St. (550 W. Jackson Building) – valet service - Weekday Only, 6 a.m.-10 p.m. Phone: 312-207-2320

225 S. Desplaines St. (625 W. Adams Building) – self park - Monday-Saturday, no Sunday. Phone: 312-775-9383

113 S. Clinton St. (525 W. Monroe Building) – self park - 24-hours. Phone: 609-330-2707
500 W. Monroe St. – self park - 24-hours. Phone: 312-655-9120
San Joaquins Trains 703 & 704 Track Work Affects Lodi Service
Mondays, Sept. 30 and Oct. 7, 2019
Due to track work being performed by Union Pacific Railroad, Trains 703 and 704 schedules will be affected as outlined below: Mondays, Sept. 23, 30 and Oct. 7 Trains 703 and 704 will detour between Stockton and Sacramento missing the station stop at Lodi on the above dates. Alternate transportation will not be provided.
Passengers traveling on these trains may experience delays up to 30 minutes. Passengers planning to travel to Lodi on these dates may consider using other Amtrak San Joaquins trains or Thruway buses.
NEC Schedule Changes
Effective September 23, 2019
As part of a periodic review of schedules we are making changes to better align to customer demand.
Train 111 will depart New York 15 minutes earlier and make additional stops for passenger convenience.

Train 127 will operate Wednesday through Friday between New York and Washington, D.C.

Train 151 will operate Monday and Tuesday, only and operate on a faster schedule with fewer stops.

Acela Trains 2401 and 2402 will run nonstop Monday through Friday between New York and Washington, D.C.
Amtrak Station

Train 151

Monday - Tuesday

Train 111

Monday - Friday

Train 127

Wednesday - Friday

New York

4:40 AM

5:15 AM

4:05 PM

Newark

R 4:56 AM

R 5:30 AM

R 4:20 PM

Newark Airport

---

---

4:27 PM

Metropark

5:10 AM

5:43 AM

4:37 PM

New Brunswick

---

5:54 AM

---

Princeton Junction

---

6:07 AM

---

Trenton

5:36 AM

6:16 AM

5:00 PM

Philadelphia 30th St.

6:04 AM

6:51 AM

5:32 PM

Wilmington

6:28 AM

7:13 AM

5:53 PM

Aberdeen

---

7:44 AM

---

Baltimore

7:17 AM

8:08 AM

6:40 PM

B.W.I Airport

7:30 AM

8:25 AM

6:54 PM

New Carrollton

D 7:48 AM

D 8:39 AM

D 7:09 PM

Washington, DC

8:05 AM

8:56 AM

7:30 PM
Amtrak Station

Train 2401

Monday - Friday

Amtrak Station

Train 2402

Monday - Friday

New York

6:35 AM

Washington, DC

4:30 PM

Washington, DC

9:12 AM

New York

7:05 PM
Keystone Service Schedule Changes
Effective through Nov. 3, 2019
Due to track work being performed along the Keystone Service line, some schedules will be affected through Nov. 3 as outlined below.
Eastbound Weekdays
Train 600 will operate 5 minutes later from Elizabethtown to Philadelphia

Train 648 will operate 5 minutes earlier from Harrisburg to Paoli and will arrive on time into Philadelphia.

Train 650 will operate 5 minutes earlier from Harrisburg to Paoli and 1 minute earlier into Philadelphia
Eastbound Weekends
Train 612 will operate 10 minutes later from Harrisburg to Philadelphia

Train 670 will operate 15 minutes earlier from Harrisburg to Philadelphia
Westbound Weekdays
Train 641 will operate 5 minutes later from Elizabethtown to Middletown and 3 minutes later into Harrisburg

Train 643 will operate 4 minutes later from Elizabethtown to Harrisburg

Train 651 will operate 4 minutes later from Elizabethtown to Middletown and will arrive on time into Harrisburg
Westbound Weekends
Train 611 will operate 5 minutes later from Elizabethtown to Harrisburg

Train 661 will operate 3 minutes later from Elizabethtown to Harrisburg
Elizabethtown Station Boarding
Track 2 will be closed for boarding effective July 22, 2019

Passengers traveling to Harrisburg will need to board on Track 1
Paoli, PA Station Center Platform Opens
Effective September 9, 2019
Beginning Monday, September 9, all passenger boarding and deboarding will commence from the new center platform at Paoli station.
Boarding:
All Amtrak and SEPTA passengers will use the center platform that connects to the elevator and stairs, leading to the pedestrian overpass bridge, which accesses the north and south parking lots.
The temporary platforms on the north and south side will no longer be used, as well as the low-level boarding previously used by SEPTA passengers.
Please allow extra time to access the center platform for boarding.
Whirlpool Bridge Work Affects Maple Leaf Service
Effective Sept. 9 through Nov. 1, 2019
Beginning Monday, September 9, a major infrastructure project will begin on the Whirlpool Bridge, connecting the United States to Canada at Niagara Falls. To accommodate this work, Amtrak's Maple Leaf Service will be adjusted as follows:
Train 63 Sept. 8 through Nov. 1
Train 63 which normally operates between New York Penn Station and Toronto, ON, will terminate at Niagara Falls, NY. Alternate transportation will be provided between Niagara Falls and Toronto, stopping at Niagara Falls, ON.

Bus 4498 will operate between Niagara Falls and Toronto with no intermediate stops at St. Catharines, ON, Grimsby, ON, Aldershot, ON and Oakville, ON.
Train 64 Sept. 9 through Nov. 2
Train 64 which normally operates between Toronto and New York Penn Station, will originate at Niagara Falls, NY. Alternate transportation will be provided between Toronto and Niagara Falls, stopping at Niagara Falls, ON.

Bus 4497 will operate between Toronto and Niagara Falls with no intermediate stops at Oakville, ON, Aldershot, ON, Grimsby, ON or St. Catharines, ON.
Proper documentation is required to cross the U.S./Canadian border.
---
Travelers' Tip For The Week
Issue Reporting (IR) Mobile Application is Coming on September 30
Amtrak will launch an Issue Reporting (IR) mobile application on September 30. The primary objective of this new application is to enable current Amtrak employees and contractors to report equipment issues that they may observe while riding on Amtrak trains. Conductors will continue to be a primary resource for reporting mechanical train issues; however, all employees will now be able to support Amtrak's safety culture by using their personal or Amtrak-issued mobile devices.
The IR application can be used for anything from identifying a burned-out reading light, restroom cleanliness or seat issues that will allow the Mechanical department to be quickly alerted so the issue can be addressed and resolved.
So, while on board, if you encounter an equipment problem, do not hesitate to report it to the nearest Amtrak employee and ask that the problem be reported. There is now a mechanism in place for all employees to play a larger and more immediate role in keeping the train a safe and secure environment for the traveling public.
Have a 'Travelers Tip' you would like to share or have a question/topic you would like us to address, please drop us a message at [email protected] - Attention 'Travelers Tips'.
---
Your Feedback is Important to Improving American Passenger Trains
As you travel, please help us promote the Travel Review with other rail passengers. As you encounter passengers who want to make their positive and negative opinions known, please direct them to www.railpassengers.org/Travel Review. All participants will remain anonymous. If you encounter any problems with the Travel Review, or have any questions, please send an email to [email protected]
Do You Need More TravelReview Feedback Cards?
Please help us to spread the word. We need your help in engaging other passengers when you travel and let them know that their feedback is welcomed by RailPax. To facilitate this sharing of information the TravelReview Feedback Card is now available for you to download and print for regular usage. The card can be given to fellow passengers to introduce the work that RailPax is doing as well as our desire to have their feedback. The cards can also be left behind in stations as you pass through.
The template is in a .pdf format and will open in Adobe document cloud. First download the file and save it to your desktop for easy access. Then print as needed. The original template is formatted for Avery 5871 or 5371 cardstock which are both 2" x 3½" business card formats. Any brand cardstock should function as long as the dimensions match.
If you experience any problem in accessing the file, please send an email to [email protected]
---
Planning a fall vacation including trains (and who wouldn't want to enjoy the fall colors?), then you need a copy of Lonely Planet's 'Amazing Train Journeys' guidebook! And with every purchase Lonely Planet will donate 15% of the proceeds to your Association, to help us keep working for More Trains, Better Trains and a commitment to better infrastructure.
Through this beautiful book, you'll experience 60 of the world's greatest and most unforgettable train journeys, from classic long-distance trips like Western Canada's Rocky Mountaineer and Darwin to Adelaide's The Ghan, to little-known gems on regular commuting lines. It's the culmination of asking more than 200 travel writers for their absolute favorites.
Some are epic international adventures, others are short suburban routes along stunning coastline. There are incredible feats of engineering, trains that snake their way through mountain peaks, and even those which have achieved Unesco World Heritage status.
More than just a collection, each profile will give you the practical information you need to experience one or more of these epic journeys yourself -- including ticket options, timetables and stops, plus inspiring photos and illustrated maps. It's all here!
Amazing Train Journeys is available as a book, e-Book or in both formats at a low combination price. And your purchase helps supports your Association's mission too! Remember, Lonely Planet is contributing 15% of all Amazing Train Journeys sales to Rail Passengers! You can order copies by clicking here!
Fall MemberDeals Announced
MemberDeals is already looking ahead to October as tickets for Halloween Horror Nights are already available for purchase. Summer Concerts Series sale continues with savings over 50% exclusive for Rail Passengers members. Celebrate concert season with the hottest concerts nationwide, from Luke Bryan, Third Eye Blind, Heart and The Who to name a few. Don't miss out!
Remember, if you want to use these great internet-only discounts, you must be a member in good standing AND be logged in to the Rail Passengers website. If you need help accessing these discounts email us at [email protected], or call the office at 202-408-8362.
---
---
---
"On behalf of Amtrak's onboard service staff, I want to thank the Rail Passengers Association for honoring their hard work with this award. The past couple years have indeed been difficult for Amtrak onboard service staff – coping with furloughs and job insecurity, adapting to changing protocols and services, not to mention the unfortunate events such as a tragic derailment and a fatal shooting. Nevertheless, our dedicated members at Amtrak have handled these hurdles with the care, attention and diligence for which they're known. We thank Rail Passengers for their acknowledgement of our members' hard work and, as always, look forward to seeing you on the rails."
Arthur Maratea, TCU/IAM National President
December 21, 2021, on the Association awarding its 2021 Golden Spike Award to the Frontline Amtrak Employees.