Happening Now
Hotline #1,135
September 20, 2019
Senate Appropriations Committee Passes Fiscal Year 2020 Transportation Funding Bill – Amtrak Support Up $58 Million; Congress Works To Advert Government Shut-Down; California High-Speed Rail Authority Selects Preferred Alternatives For Rail Alignment; Funding For Los Angeles Union Station Run Through Project Announced; Progress For Las Vegas – Los Angeles High Speed Rail Project; Creation of the Southwest Chief Mayors Coalition Announced; Virginia Celebrates 10 Years Of State-Supported Services; Updated Plan For New Portal Bridge Project Released; Texas Central Signs Construction Agreement; Denver Rail Yard Poised For Transportation Development; Cleveland RTA Eyes New Cars; Alstom Expands New York State Plant; New York's MTA Releases Historic Capital Improvement Plan
September 20, 2019
Tell Us What's Happening Where You Live! When you see rail-related news stories, op-eds, editorials, or letters to the editor in your communities, send them along to us! We will include them in our social media efforts, along with the weekly Hotline. Send your news items to Joe Aiello at jaiello[at]narprail.org, and we will share it with members. Are you holding a rally, a community meeting, or another kind of rail-advocacy event? We can help spread the word if you send them to us. We can put them on the website here. Please follow Rail Passengers on Facebook and Twitter to stay up to date on all things passenger rail.
---
RailNation:California - THE Passenger Rail Advocacy Event Of 2019!
Chad Edison - Chief Deputy Secretary for Rail and Transit - California State Transportation Agency - will be the Luncheon Keynote Speaker at Saturday's Advocacy Symposium in Sacramento.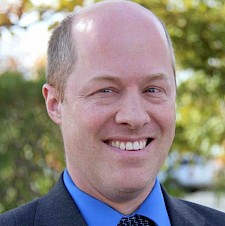 Saturday's programing will feature three thematic tracks:
'Inclusion & Equity' with session speakers including Alfred Twu, Jason Lee & George Basile
'Making Change Happen' with session speakers including Robert Munson, Michael Christensen; Karen Christenson, Doug Kerr, Carl Fowler & Fritz Plous
'What Passengers Want' with session speakers including Jim Allison, Tom Martinelli & Summer By Rail Intern Chef Madi Butler
You don't want to miss out on RailNation:California! REGISTER TODAY!
---
The Senate Appropriations Committee passed an $86.6 billion Fiscal Year 2020 transportation funding bill, an increase of $167 million over this year's levels--$58 million of which went to increased funding for Amtrak. The bill was approved by a vote of 31-0, a strong show of bipartisan support infrastructure investment has in Congress, and a rejection of the Trump Administration's proposal to eliminate funding for the National Network.
"Thanks to bipartisan cooperation on this Subcommittee, Senator Reed and I have drafted a bill that accommodates the priorities of many Members. We received input from 75 Senators with more than 950 requests, all of which we carefully evaluated," said Senator Susan Collins (R-Maine), chair of the Senate Transportation, Housing and Urban Development Appropriations Subcommittee. "This legislation will support job creation and economic development [and] allow us to make critical improvements to our infrastructure."
For a breakdown of funding levels and policy riders, read our legislative team's full analysis of the bill.
---
With time running short before the September 30th end of the current fiscal year, Congress is working on a short term budget extension to buy time to pass all 12 appropriations bills.
The House of Representatives led the way, passing a short-term Continuing Resolution (CR) by a bipartisan vote of 301-123, which will keep the federal government funded through November 21, 2019.
Transit advocates have successfully inserted a provision into the CR that would temporarily prevent a $1.2 billion cut to public transit funding. The Amerian Public Transit Association warns that this "12 percent across-the-board cut would impact every public transit system across the country if triggered."
The Senate will now need to pass its own version of the CR before September 30 to avert a government shutdown.
---
The California High-Speed Rail Authority selected its Preferred Alternatives for the high-speed rail alignment for the San Francisco to San Jose and San Jose to Merced project sections. The decision is a major milestone involving almost a decade of analysis and outreach to communities along the route.
"This is a positive first step to realizing a true Valley to Valley connection, and ensuring that the community voice is heard," said Senator Jim Beall (D-San Jose).
The San Francisco to San Jose preferred alternative would rely on a blended configuration over the existing Caltrain corridor.
The San Jose to Merced preferred alternative would utilize a blended configuration between San Jose and Gilroy along the existing Caltrain and Union Pacific rights-of-way, transitioning to a dedicated high-speed rail alignment through the Pacheco Pass.
You can find maps and additional information on these project segments on the California High-Speed Rail website.
At the other end of the California high-speed rail corridor, Southern Californians had two big developments of their own to celebrate: new funding to convert Los Angeles Union Station into a through-station and progress on the Las Vegas – Los Angeles high speed rail project.
The Authority partnered with the California State Transportation Agency and the Los Angeles County Metropolitan Transportation Authority on an agreement to direct more than $400 million in funding towards the Link Union Station (Link US) project. Link US will enable trains to enter and exit the station from both the existing northern tracks and new tracks to the south over the 101 freeway, improving existing service and allowing for future high-speed service.
"This is further proof that we are committed to bringing high-speed rail to Southern California," said Authority CEO Brian Kelly. "We are actively working with our local and state partners on projects such as Link US that will bring both short-term and long-term benefits to millions of Californians. High-speed rail service was always envisioned by the voters to bring riders into the heart of Southern California, and this project is another step towards making that happen."
Meanwhile, Virgin Trains USA announced that the California State Treasurer has approved $300 million in tax-exempt private activity bonds for the Las Vegas to Los Angeles high-speed rail project.
"This is a significant private investment that will generate thousands of new jobs, spark new mixed use and housing development and remove nearly 4.5 million cars off the road each year," said Ben Porritt, Senior Vice President, Public Affairs at Virgin Trains USA.
The company will be able to leverage the $300 million loan into $2.4 billion in debt for the 185-mile rail corridor, connecting two of the premiere global travel markets.
---
Creation of the Southwest Chief Mayors Coalition was announced September 17 in a packed room in Albuquerque's Hotel Andaluz. Keynote speakers were Albuquerque Mayor Tim Keller and Galesburg, Illinois, Mayor John Pritchard.
The American Association of Private Railroad Car Owners (AAPRCO) was catalyst in the Coalition's formation. The event kicked off AAPRCO's 42nd annual convention. AAPRCO presented ceremonial and actual checks for $10,000 to Colfax County (NM) Manager Mary Lou Kern, fulfilling AAPRCO's pledge towards the non-federal match for the TIGER grant for Southwest Chief infrastructure that US DOT approved in March, 2018.
Mayor Keller said he had ridden the Chief two weeks earlier. For his children, the dining car "was the fanciest experience of their life, and the food was good, too!." La Junta City (CO) Manager Rick Klein noted Keller's long commitment to the Southwest Chief. "When I first begin working on this eight years ago, we sought [then State] Senator Keller's support. He was a great supporter."
Pritchard discussed the economic importance of rail service to the nation and to Galesburg, noting development that has taken place and is planned near the station. He said Amtrak's 2018 proposal to substitute a bus for the mid portion of the Chicago-Los Angeles Southwest Chief would have adversely the entire route, including 47 hospitals and 37 universities in rural areas.
Raton Mayor Neil Segotta and Keller talked about the importance of the Chief to Philmont Scout Ranch. Also present: Raton City Manager Scott Berry, La Junta Mayor Jeffri Pruyn and staff from Senators Tom Udall and Martin Heinrich and Rep. Deb Haaland (all D-NM).
Already, mayors and/or city managers from all eight states served by Amtrak's Chicago-Los Angeles Southwest Chief have joined the coalition, signalling the importance they attach to the service.
---
The phenomenal growth of Amtrak service in Virginia is one of the decade's biggest success stories when it comes to advocacy combining with strong state-level support, and top Virginia and Amtrak officials on Tuesday hailed this success during a 10th anniversary ceremony on Tuesday in Richmond.
Virginia is in many ways the poster child for what can be done when states commit to state-supported passenger rail -- including a predictable, dedicated annual funding mechanism. Since service began, it has generated $1.4 billion in economic returns to Virginia, created or sustained more than 1,400 jobs, produced $390 million in new tourist spending and, significantly, is profitable "above the rail" -- $17.58 per passenger without accounting for capital costs.
"I am honored to have been part of launching the first Virginia-sponsored Amtrak train in the Commonwealth in 2009," said Virginia Secretary of Transportation Shannon Valentine said during the ceremony. "Standing on the shoulders of many, we continue to build a rail network that supports job creation, workforce recruitment, tourism and business investment throughout our commonwealth."
Virginia reports that through the first 10 months of fiscal year 2019, total ridership across all Commonwealth-sponsored routes was up 8.3 percent from year-ago levels. On the heels of the 2017 Lynchburg extension to Roanoke, ridership on that route rose 9 percent and remains up 5.3 percent year-to-date.
This past March, a second Richmond to Norfolk service extension began. Coupled with new optimized schedules for the routes serving Richmond, Norfolk and Newport News, Virginia reports that ridership is up 9.3 percent.
It was October 1, 2009, when Virginia launched the inaugural daily round-trip Lynchburg to Washington, D.C., Amtrak Northeast Regional service, the first state-sponsored intercity passenger rail service in the Commonwealth. Enactment of the federal Passenger Rail Improvement and Investment Act (PRIIA) the prior year required states to begin funding a significant share of regional Amtrak routes between 70 and 750 miles or otherwise services would cease. In its first year of operation, more than 125,000 passengers used the new train, exceeding predicted levels by substantial numbers before the year was up. In the decade since, Virginia's state-sponsored Amtrak services have grown from one to four routes and include six daily round-trip trains, with average annual ridership exceeding 850,000.
---
Please help us gather feedback on the rail passenger's dining experience as the data will help us address concerns amongst our members. We will be accepting responses through September 30th.
---
NJ TRANSIT on September 13 submitted an updated financial plan for the Portal North Bridge Project to the Federal Transit Administration (FTA). The revised plan was adjusted to reflect FTA and United States Department of Transportation (USDOT) feedback on a previous submission, making more local money available for the project while keeping costs in check.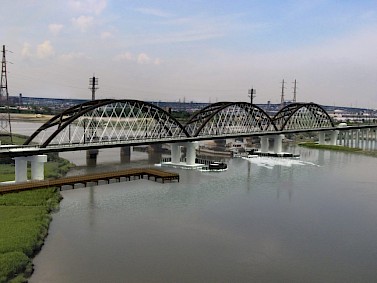 The new plan adds a cushion in case of cost overruns and dedicates more money both from local sources and Amtrak, which will add $55 million in additional funds from passenger revenue for the bridge replacement project.
---
Texas Central, the company behind the planned Houston to Dallas bullet train, has reached a deal to build the infrastructure once they are given the official go ahead to start. The $14B design and construction agreement with Italian construction company Salini Impregilo was announced by Texas Central CEO Carlos F Aguilar in a statement last Friday. Salini has already been involved with the project since last October when they were brought on for early engineering and design work - while their American subsidiary, Lane Construction, build major sections of Interstate 35 in the Dallas region.
This is a milestone for the Texas Bullet Train as it signals that the project is ready to break ground as soon as the federal permits are approved. Managing Director Holly Reed stated that they are hopeful to begin next year. Even if that is the case, the earliest that revenue trains could be in service would be sometime in 2026. A major hold up has been that the Federal Railroad Administration needing to create safety standards for the country's first true 200+ mph high speed rail line.
---
The 70-acre historic Burnham Yard on the west side of Denver is close to being sold by Union Pacfic to the Colorado Department of Transportation. CDOT is not the only group bidding on the property, but comments made by chief engineer Josh Laipply certainly make it sound like they are the favorites to strike a deal - with a purchase and sale agreement likely happening by the end of the year. Unlocking this section of the city would not only be "transformative" to Denver, but beneficial to the state as a whole. Laipply stated that while a deal is not yet in place, the state is "looking at it to try to figure out what the options are.''
Some of the envisioned projects that could happen thanks to this deal:
Two new managed lanes on Interstate 25 through the elimination of at-grade crossings

Access to the potential Front Range Passenger Rail system into downtown Denver

Track expansion for the RTD light rail to release a bottleneck on the east side of the Burnham Yard

Residential TOD near the 10th and Osage station along the edge of the Yard
City officials warned that any project or development would still be years away and would require public input.
---
Rail Passengers Track Update: Where are we and what are we working on? This section will give you updates on what Rail Passengers HQ is up to.
Jim Mathews, President & CEO, had several meetings this week with policymakers in Washington to talk about the future of passenger rail and the outlook for growth. A session with Amtrak produced interesting insights, and your Association was asked to develop ideas about the best avenues for growth in service, either in new routes or more trains. Jim worked with Policy VP Sean Jeans-Gail to begin developing a mechanism to involve Rail Passengers membership in the next couple of weeks to help us shape our answers. Jim also worked on drafting filings to the Surface Transportation Board on on-time performance and the new Texas Central service. Outside the policy realm, Jim had some very positive meetings to develop exciting new members-only benefits for our hard-working Rail Passengers advocates, as well as meetings with speakers at the upcoming RailNation: Sacramento advocacy summit next month. Have you registered yet?
Sean Jeans Gail, Vice President of Policy, met with policy staffers in Congress and at Amtrak to discuss increased funding for passenger trains, new ideas for improving project delivery, and strategies for the upcoming surface transportation reauthorization. He also talked with Amtrak about the best new routes for new service and additional frequencies -- a question he is working to put before the full Rail Passenger membership in the form of an online vote. So stay tuned!
Carolyn Cokley, Director of Customer Programs, has worked with Amtrak in preparing the agenda for the East Lansing training. Discussions with city officials and prominent residents of Lawrence, KS, as well as Amtrak managers have moved forward to set a date for an Open House to gauge community support for a station volunteer program.
Joseph Aiello, Northeast Field Coordinator, spent time in Worcester, MA earlier this week supporting our friends at TransitMatters as they gave a regional rail presentation to former Lieutenant Governor Tim Murray and the Worcester Regional Chamber of Commerce. Joe also attended the monthly North-South Rail Link working group meeting at the MA Statehouse and is joining Gov Dukakis at a sit down with the Executive Director of the Kendall Square Association to talk about local transportation issues.
Bruce Becker, Vice-President of Operations, this week attended the AASHTO 2019 Council on Rail Transportation meeting in Hartford, CT. Speakers at the event included Quintin Kendall, FRA Deputy Administrator and Roger Harris, Amtrak's Executive Vice President, Chief Marketing & Revenue Officer.
Jonsie Stone, Director of Resource Development, continued putting "finishing" touches on to the member/donor survey which will be distributed, via email soon. Jonsie also continued outreach to current and prospective partners.
Kim Williams, Membership Manager, continued developing new ideas for member services, mailed out membership cards and benefits information, and learned new ways to more efficiently use our member database.
---
The Rail Passengers Association would like to thank Talgo, Inc., our Annual Partner, for their support.
---
A Message from Rail Passengers President/CEO Jim Mathews
Dear Rail Passengers Members,
We have raised all membership dues this summer and updated our renewal letters to you reflecting those changes. You can see the full update of membership dues here on our website.
While we understand that you aren't made of money, our not-for-profit work is mostly supported by your membership. Increasing dues is not ideal, but it is currently the most effective way for us to continue our work to build A Connected America and keep rail systems like Amtrak up to speed on all things you find important. This growth in revenue will help us keep our seat at the table with Congress and local governments, which is vital if we want to continue offering the voice of the passenger to those who need to hear it. You will still receive all Rail Passengers benefits with this change, including 10% off of most Amtrak rides and vacation packages, exclusive pricing on entertainment through MemberDeals, and a new perk coming soon: exclusive Amtrak Lounge Access for our Gold Advocate and Silver Rail Society members.
If you have any questions, please feel free to contact Rail Passengers Membership Manager, Kim Williams, at (202) 408-8362, ext. 3123 or [email protected].
Thank you for your understanding, for your continued support, and for your membership.
Jim
---
A transportation planning agency in Ohio has approved a $9.6 million payment to the Greater Cleveland Regional Transit Authority to help offset the costs of purchasing new light and heavy rail cars. The payment from the The Northeast Ohio Areawide Coordinating Agency is part of an overall $24 million commitment to replace the current 35-year old fleet. RTA Interim CEO Floun'say Caver told reporters this past spring that the Authority was focused on attracting a number of state and federal grants to finance the equipment procurement.
---
Alstom announced this week the expansion of its Hornell, NY manufacturing plant where the Acela II trainsets are currently in production. The expansion will lead to the hiring of up to 200 new employees at the Southern Tier location. New York State provided $30 million to Alstom in 2016 for the expansion.
The Acela II program is on schedule, with the prototype train-set expected to enter initial testing later this year and the start of revenue service planned for 2021.
---
New York's Metropolitan Transportation Authority (MTA) released a historic $51.5 billion Five Year Capital Spending Plan this week for the 2020 – 2024 period. The proposal is 70% higher than the current four-year improvement plan.
All told, the plan calls for an investment of $40 billion in New York City Transit with major funding allocated for new subway signal systems; over 1,900 new cars; phase 2 of the Second Avenue subway line; station improvements and new buses.
The long-delayed East Side Access project allowing for direct rail service from Long Island to Grand Central Terminal is funded for completion and opening in 2022, along with the installation of over 9-miles of new third track on the LIRR's busy Mainline between Floral Park to Hicksville.
The plan earmarks $4.7 billion for the Metro North Railroad and will advance the New Haven line access project to Penn Station via Amtrak's Hell Gate Bridge line with four new Metro North stations in the Bronx.
Revenues for the ambitious funding plan include $15 billion from the new mid-town Manhattan congestion pricing program; $10 billion from bonds backed by new revenue streams; $10.68 billion from federal funding programs; Another $10 billion will come from bonds backed by newly established revenue sources dedicated to public transportation: a progressive tax on high-end real estate sales and the elimination of the internet tax advantage. The state has pledged $3 billion, subject to approval by the legislature, and the city has been asked to pledge an equal amount. The remaining $9.8 billion will come from the MTA in the form of pay-as-you-go capital contributions and bonds backed by long-standing dedicated taxes, fares and existing toll revenue.
"This proposed 2020-2024 Capital Program – the most ambitious capital plan in the agency's history – builds on the success of the Subway Action Plan, and with new tools such as Design-Build and the reorganization that is underway we're certain we can deliver for our customers," Patrick Foye, MTA chairman and CEO, said in a statement. "This plan expands service, increases reliability, speeds up the system, and delivers the world's largest ever investment in accessibility, for both NYC Transit and the MTA's commuter railroads, and at the end of this five-year period, New Yorkers will see a revitalized and modern system for the 21st century and beyond."
---
Our Best Fall Event Yet! Make Plans To Attend RailNation:California in Sacramento, Friday, October 18 - Monday, October 21.
Planning has been in high gear for the past few months, and we think this is truly going to be our best meeting yet! Over the four-day gathering, passenger rail advocates from across the country will take in area tours and trips, in addition to participating in Saturday's all-day Advocacy Symposium. Great speakers will talk about both history and the future, and real hands-on workshops will give you the tools you need to go back home and fight for passenger rail! The Association's Council of Representatives will hold its fall business meeting on Sunday morning.
Early Meeting Registration Rates Are Available Now Through October 10. Higher rates will apply starting October 11th and at the door! Tour & Trip Tickets Are Also On Sale!
Chad Edison - Chief Deputy Secretary for Rail and Transit - California State Transportation Agency - will be the Luncheon Keynote Speaker at Saturday's Advocacy Symposium in Sacramento.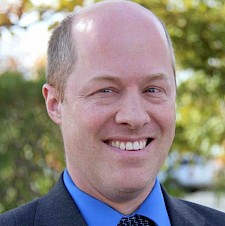 The Saturday Advocacy Symposium will feature three thematic tracks:
'Inclusion & Equity' with session speakers including Alfred Twu, Jason Lee & George Basile
'Making Change Happen' with session speakers including Robert Munson, Michael Christensen; Karen Christenson, Doug Kerr, Carl Fowler & Fritz Plous
'What Passengers Want' with session speakers including Jim Allison, Tom Martinelli & Summer By Rail Intern Chef Madi Butler. Track #3 is being sponsored by Airworthy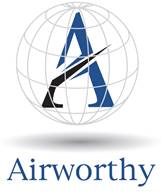 FYI...Discounted Group Rate Room Reservations at the host hotel, the Sheraton Grand Downtown, are now SOLD-OUT! A list of alternative nearby hotels and rates is now available! Please note there are NO special arrangements with any of these alternative hotels.
Be sure to check out the RailNation:California event page for more information, the current agenda, speaker bio's and further details.
Great sponsorship opportunities have been developed for RailNation:California. Please send Jonsie Stone contact information for any organizations/individuals you think Rail Passengers Association should contact to discuss supporting the event.
And to make all of this a success, we need volunteers for the event! Check out these volunteer opportunities and let Bruce Becker know if you can help! Event volunteers who complete their agreed upon duties will receive 300 Amtrak Guest Rewards points as our 'thank you'!
And as an optional component of RailNation: California, an intensive, 'Hands-On' Advocacy Workshop, led by Rail Passengers' Vice-President of Policy Sean Jeans-Gail, will be held on Friday, October 18, from 1:00pm to 5:00pm.
Staff members from Rail Passengers' federal and state policy team will engage with workshop participants, in a small group setting, on the A to Z of advocacy. We'll teach you advocacy best practices, help you figure out the best strategy for interacting with elected officials and policymakers, and give you a blueprint for launching a successful campaign to improve service in your town—whether it's local transit, commuter, or intercity rail and Amtrak.
This workshop will focus on giving advocates the following tools:
Define achievable goals: whether it's launching a new service, a new frequency, or getting an issue on the ballot, you need to determine a workable path to get you where you want to go.

Build coalitions: recruit like-minded advocates, national and local advocacy organizations, business partners, and elected officials. We'll tackle the hard questions about how to maintain partnerships in the face of adversity and competing interests.

Guide the narrative: learn how to engage through social media, connect with traditional media outlets and reporters, and find the right message to cut through the noise.

Establish a campaign blueprint: create a calendar for sustainable grassroots action, making intelligent use of limited financial resources and volunteer labor.
Workshop participants will leave not only with the knowledge to execute effective advocacy efforts but with a tool-kit of sorts as well. The interactive nature of the workshop will provide materials needed to hit the ground running in their advocacy work.
The Workshop is $20.00 per person and advance registration is required. Space is limited!
---
Upcoming Regional Rail Passenger & State Association Member Meetings and Other Events:
Please contact Bruce Becker to have a state or regional event or meeting added to the Rail Passengers calendar of upcoming events!
---
PASSENGER SERVICE NOTICES
Chicago Union Station Self Park Permanently Closed
Effective Oct. 1, 2019
Please be advised the parking structure located at 210 South Canal St. will permanently close on Sept. 30. Overnight parking in the area is limited and customers are encouraged to use public transit, taxis, ride-share and drop-offs for Chicago Union Station.
Below are the underground and above-ground public parking facilities within two blocks of the Amtrak station:
565 Quincy St. (550 W. Jackson Building) – valet service - Weekday Only, 6 a.m.-10 p.m. Phone: 312-207-2320

225 S. Desplaines St. (625 W. Adams Building) – self park - Monday-Saturday, no Sunday. Phone: 312-775-9383

113 S. Clinton St. (525 W. Monroe Building) – self park - 24-hours. Phone: 609-330-2707

500 W. Monroe St. – self park - 24-hours. Phone: 312-655-9120
Battle Creek Transportation Center Parking Lot Temporarily Closed
Effective Wednesday and Thursday Sept. 18 and 19, 2019
Please be advised that due to the City of Battle Creek restriping the parking lot, passengers will be unable to park on Sept. 18 and 19.
Limited parking will be available at the lot across McCamly Street.
Due to the limited number of spaces, please make every effort to be dropped off and picked up during this disruption.
Keystone Service One Day Schedule Change
Effective Sept. 27, 2019
Due to a signal system outage along the Keystone Service line, Train 619 will operate on a modified schedule on Sept. 27.
Train 619 will operate 5 minutes later to Paoli and 15 minutes later from Exton to Harrisburg.
| | |
| --- | --- |
| Station | Train 619 Friday |
| Philadelphia 30th St | 10:59 P |
| Ardmore | 11:11 P |
| Paoli | 11:29 P |
| Exton | 11:47 P |
| Downingtown | 11:51 P |
| Coatesville | 11:57 P |
| Parkesburg | 12:03 A |
| Lancaster | 12:27 A |
| Mount Joy | 12:36 A |
| Elizabethtown | 12:43 A |
| Middletown | 12:50 A |
| Harrisburg | 1:05 A |
San Joaquins Trains 703 & 704 Track Work Affects Lodi Service
Mondays, Sept. 23, 30, Oct. 7, 2019
Due to track work being performed by Union Pacific Railroad, Trains 703 and 704 schedules will be affected as outlined below: Mondays, Sept. 23, 30 and Oct. 7 Trains 703 and 704 will detour between Stockton and Sacramento missing the station stop at Lodi on the above dates. Alternate transportation will not be provided.
Passengers traveling on these trains may experience delays up to 30 minutes. Passengers planning to travel to Lodi on these dates may consider using other Amtrak San Joaquins trains or Thruway buses.
NEC Schedule Changes
Effective September 23, 2019
As part of a periodic review of schedules we are making changes to better align to customer demand.
Train 111 will depart New York 15 minutes earlier and make additional stops for passenger convenience.

Train 127 will operate Wednesday through Friday between New York and Washington, D.C.

Train 151 will operate Monday and Tuesday, only and operate on a faster schedule with fewer stops.

Acela Trains 2401and 2402will run nonstop Monday through Friday between New York and Washington, D.C.
Amtrak Station

Train 151

Monday - Tuesday

Train 111

Monday - Friday

Train 127

Wednesday - Friday

New York

4:40 AM

5:15 AM

4:05 PM

Newark

R 4:56 AM

R 5:30 AM

R 4:20 PM

Newark Airport

---

---

4:27 PM

Metropark

5:10 AM

5:43 AM

4:37 PM

New Brunswick

---

5:54 AM

---

Princeton Junction

---

6:07 AM

---

Trenton

5:36 AM

6:16 AM

5:00 PM

Philadelphia 30th St.

6:04 AM

6:51 AM

5:32 PM

Wilmington

6:28 AM

7:13 AM

5:53 PM

Aberdeen

---

7:44 AM

---

Baltimore

7:17 AM

8:08 AM

6:40 PM

B.W.I Airport

7:30 AM

8:25 AM

6:54 PM

New Carrollton

D 7:48 AM

D 8:39 AM

D 7:09 PM

Washington, DC

8:05 AM

8:56 AM

7:30 PM
Amtrak Station

Train 2401

Monday - Friday

Amtrak Station

Train 2402

Monday - Friday

New York

6:35 AM

Washington, DC

4:30 PM

Washington, DC

9:12 AM

New York

7:05 PM
Keystone Service Schedule Changes
Effective through Nov. 3, 2019
Due to track work being performed along the Keystone Service line, some schedules will be affected through Nov. 3 as outlined below.
Eastbound Weekdays
Train 600 will operate 5 minutes later from Elizabethtown to Philadelphia

Train 648 will operate 5 minutes earlier from Harrisburg to Paoli and will arrive on time into Philadelphia.

Train 650 will operate 5 minutes earlier from Harrisburg to Paoli and 1 minute earlier into Philadelphia
Eastbound Weekends
Train 612 will operate 10 minutes later from Harrisburg to Philadelphia

Train 670 will operate 15 minutes earlier from Harrisburg to Philadelphia
Westbound Weekdays
Train 641 will operate 5 minutes later from Elizabethtown to Middletown and 3 minutes later into Harrisburg

Train 643 will operate 4 minutes later from Elizabethtown to Harrisburg

Train 651 will operate 4 minutes later from Elizabethtown to Middletown and will arrive on time into Harrisburg
Westbound Weekends
Train 611 will operate 5 minutes later from Elizabethtown to Harrisburg

Train 661 will operate 3 minutes later from Elizabethtown to Harrisburg
Elizabethtown Station Boarding
Track 2 will be closed for boarding effective July 22, 2019

Passengers traveling to Harrisburg will need to board on Track 1
Paoli, PA Station Center Platform Opens
Effective September 9, 2019
Beginning Monday, September 9, all passenger boarding and deboarding will commence from the new center platform at Paoli station.
Boarding:
All Amtrak and SEPTA passengers will use the center platform that connects to the elevator and stairs, leading to the pedestrian overpass bridge, which accesses the north and south parking lots.
The temporary platforms on the north and south side will no longer be used, as well as the low-level boarding previously used by SEPTA passengers.
Please allow extra time to access the center platform for boarding.
Whirlpool Bridge Work Affects Maple Leaf Service
Effective Sept. 9 through Nov. 1, 2019
Beginning Monday, September 9, a major infrastructure project will begin on the Whirlpool Bridge, connecting the United States to Canada at Niagara Falls. To accommodate this work, Amtrak's Maple Leaf Service will be adjusted as follows:
Train 63 Sept. 8 through Nov. 1
Train 63 which normally operates between New York Penn Station and Toronto, ON, will terminate at Niagara Falls, NY. Alternate transportation will be provided between Niagara Falls and Toronto, stopping at Niagara Falls, ON.

Bus 4498 will operate between Niagara Falls and Toronto with no intermediate stops at St. Catharines, ON, Grimsby, ON, Aldershot, ON and Oakville, ON.
Train 64 Sept. 9 through Nov. 2
Train 64 which normally operates between Toronto and New York Penn Station, will originate at Niagara Falls, NY. Alternate transportation will be provided between Toronto and Niagara Falls, stopping at Niagara Falls, ON.

Bus 4497 will operate between Toronto and Niagara Falls with no intermediate stops at Oakville, ON, Aldershot, ON, Grimsby, ON or St. Catharines, ON.
Proper documentation is required to cross the U.S./Canadian border.
Virginia Service Schedule Changes
Effective Sunday, Sept. 8, 2019
Due to track work being performed by CSX, all trains operating between Washington, D.C. and Alexandria will see schedule adjustments as outlined below.
Train 164 which normally operates between Richmond and Boston, will originate in Washington, D.C. No alternate transportation will be provided between Richmond and Washington, D.C.
Train 195 which normally operates between Boston and Richmond, will terminate in Washington, D.C. No alternate transportation will be provided between Washington, D.C. and Richmond.
All trains operating between Washington, D.C. and Alexandria can expect 30 to 90-minute delays. Please check Amtrak.com for the most up to date schedules.
---
Travelers' Tip For The Week
Virginia Is For Lovers
To celebrate, a decade of rail in Virginia, Amtrak is offering $10 tickets for travel, October 1-10 anywhere Amtrak Northeast Regional travels throughout Virginia and DC.
Book now through October 10 for travel October 1 - October 10.
Discount applies automatically when qualifying travel is selected in the Fare Finder below.
Terms and Conditions apply:
Valid for a $10 adult rail fare.

Valid for sale September 17 - October 10, 2019 and travel October 1 - October 10, 2019.

One child age 2 - 12 may accompany each adult at half the discounted rail fare.

Seating is limited. Seats may not be available on all trains at all times. 

Fares are subject to availability. 

Valid for travel on Northeast Regional only.

Travel is permitted to/from stations in Virginia and Washington Union Station. 

Valid for coach seats.

Not combinable with any other discount offer.

In addition to the discount restrictions, this offer is also subject to any restrictions, blackouts and refund rules that apply to the type of fare purchased.

Fares, routes and schedules are subject to change without notice. 

Once travel has begun, no changes to the itinerary are permitted. 
Have a 'Travelers Tip' you would like to share or have a question/topic you would like us to address, please drop us a message at [email protected] - Attention 'Travelers Tips'.
---
Your Feedback is Important to Improving American Passenger Trains
As you travel, please help us promote the Travel Review with other rail passengers. As you encounter passengers who want to make their positive and negative opinions known, please direct them to www.railpassengers.org/Travel Review. All participants will remain anonymous. If you encounter any problems with the Travel Review, or have any questions, please send an email to [email protected]
Do You Need More TravelReview Feedback Cards?
Please help us to spread the word. We need your help in engaging other passengers when you travel and let them know that their feedback is welcomed by RailPax. To facilitate this sharing of information the TravelReview Feedback Card is now available for you to download and print for regular usage. The card can be given to fellow passengers to introduce the work that RailPax is doing as well as our desire to have their feedback. The cards can also be left behind in stations as you pass through.
The template is in a .pdf format and will open in Adobe document cloud. First download the file and save it to your desktop for easy access. Then print as needed. The original template is formatted for Avery 5871 or 5371 cardstock which are both 2" x 3½" business card formats. Any brand cardstock should function as long as the dimensions match.
If you experience any problem in accessing the file, please send an email to [email protected]
---
Planning a fall vacation including trains (and who wouldn't want to enjoy the fall colors?), then you need a copy of Lonely Planet's 'Amazing Train Journeys' guidebook! And with every purchase Lonely Planet will donate 15% of the proceeds to your Association, to help us keep working for More Trains, Better Trains and a commitment to better infrastructure.
Through this beautiful book, you'll experience 60 of the world's greatest and most unforgettable train journeys, from classic long-distance trips like Western Canada's Rocky Mountaineer and Darwin to Adelaide's The Ghan, to little-known gems on regular commuting lines. It's the culmination of asking more than 200 travel writers for their absolute favorites.
Some are epic international adventures, others are short suburban routes along stunning coastline. There are incredible feats of engineering, trains that snake their way through mountain peaks, and even those which have achieved Unesco World Heritage status.
More than just a collection, each profile will give you the practical information you need to experience one or more of these epic journeys yourself -- including ticket options, timetables and stops, plus inspiring photos and illustrated maps. It's all here!
Amazing Train Journeys is available as a book, e-Book or in both formats at a low combination price. And your purchase helps supports your Association's mission too! Remember, Lonely Planet is contributing 15% of all Amazing Train Journeys sales to Rail Passengers! You can order copies by clicking here!
Fall MemberDeals Announced
MemberDeals is already looking ahead to October as tickets for Halloween Horror Nights are already available for purchase. Summer Concerts Series sale continues with savings over 50% exclusive for Rail Passengers members. Celebrate concert season with the hottest concerts nationwide, from Luke Bryan, Third Eye Blind, Heart and The Who to name a few. Don't miss out!
Remember, if you want to use these great internet-only discounts, you must be a member in good standing AND be logged in to the Rail Passengers website. If you need help accessing these discounts email us at [email protected], or call the office at 202-408-8362.
---
"The COVID Pandemic has been and continues to be the biggest challenge faced by Americans as it has taken a deadly toll on the world and on the world's economies. During COVID Locomotive Engineers at Amtrak and other Passenger and Freight Railroads have embodied the definition of essential workers. This dedication by our members is not new. We applaud the Rail Passenger's Association for recognizing the vital contributions of our members and their hard work moving Americans and freight during the COVID pandemic."
Dennis Pierce, Brotherhood of Locomotive Engineers and Trainmen (BLET) National President
December 21, 2021, on the Association awarding its 2021 Golden Spike Award to the Frontline Amtrak Employees.