Happening Now
What about those "subsidies?"
Written By Malcolm Kenton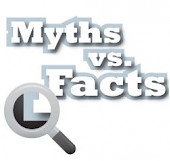 The late former President of NARP, John R. (Jack) Martin, penned this analysis of the battle that train advocates have always fought against the notion that passenger trains are "subsidized" while other travel modes are not, or aren't to the same extent for a Trains Magazine feature on Amtrak in the May 1986 issue.
Sadly, his words are just as true today as very little has changed in the overall federal transportation policy picture, though many small steps forward have been taken, particularly within the last five years since the 2008 enactment of the Passenger Rail Investment and Improvement Act. It is up to us to constantly remind those we know just how much public policy and the language used in the popular media is slanted in favor of highways and air travel, and counter this pervasive spin with the facts.
Here's what Martin wrote in 1986: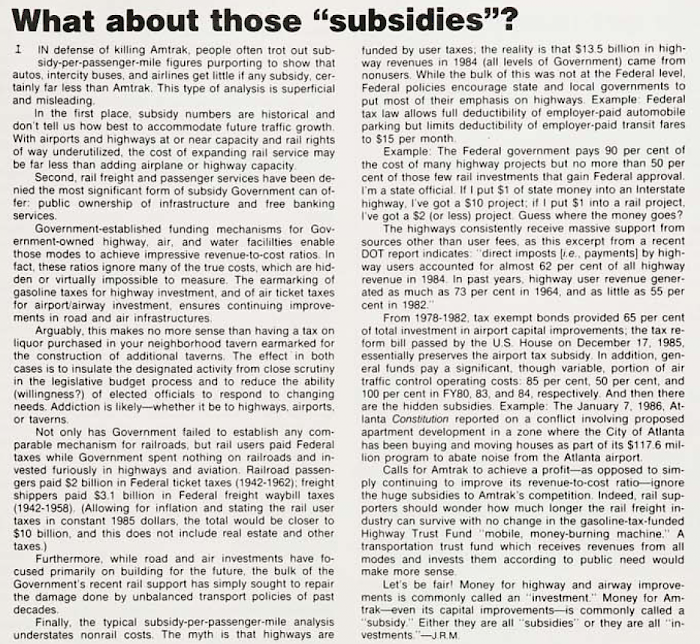 "The COVID Pandemic has been and continues to be the biggest challenge faced by Americans as it has taken a deadly toll on the world and on the world's economies. During COVID Locomotive Engineers at Amtrak and other Passenger and Freight Railroads have embodied the definition of essential workers. This dedication by our members is not new. We applaud the Rail Passenger's Association for recognizing the vital contributions of our members and their hard work moving Americans and freight during the COVID pandemic."
Dennis Pierce, Brotherhood of Locomotive Engineers and Trainmen (BLET) National President
December 21, 2021, on the Association awarding its 2021 Golden Spike Award to the Frontline Amtrak Employees.