Happening Now
Vincent Price: A Mad Man About Trains
Written By Logan McLeod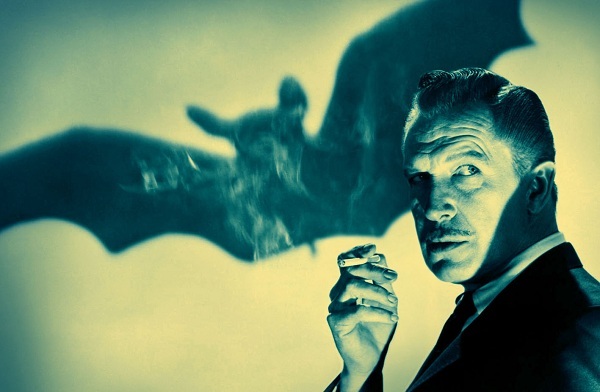 "Darkness falls across the land, the midnight hour is close at hand" NARP wishes its members and passenger train advocates everywhere a Happy Halloween! Here's an interesting fact for you: did you know that Vincent Price was one of NARP's original members? He was as passionate about trains as he was about scaring people. He sat on NARP's first Council Advisory Board, back when Tony Haswell established the National Association of Railroad Passengers in 1967. Vincent knew his good friend Tony was on to something when he decided to start an association dedicated to advocating for a national train service Americans need and want. He used his celebrity influence to attract attention to the subject of train service because he knew the true value and benefits millions receive from it.
Vincent Price, for those of you that don't know, was an American actor and cultural icon, well known for his distinctive voice and serio-comic performances in a series of horror films made in the latter part of his career. He stared in films such as House of Wax and The Abominable Dr. Phibes. For you young people out there, you might recognize him from Edward Scissor Hands, where he appeared in the film as the mad inventor.
Price once said: "a man who limits his interests, limits his life." I think if he were alive today, he would agree that "a politician that limits their scope, limits their term in office."
Here's wishing everyone an especially spooky and haunting Halloween night.
"I wish to extend my appreciation to members of the Rail Passengers Association for their steadfast advocacy to protect not only the Southwest Chief, but all rail transportation which plays such an important role in our economy and local communities. I look forward to continuing this close partnership, both with America's rail passengers and our bipartisan group of senators, to ensure a bright future for the Southwest Chief route."
Senator Jerry Moran (R-KS)
April 2, 2019, on receiving the Association's Golden Spike Award for his work to protect the Southwest Chief