Happening Now
Trains are selling out for Thanksgiving, without the media's help
Written By Malcolm Kenton
As we again enter the year's busiest week of travel, the focus of the mainstream media returns to congestion on the roads and in the skies. Trains are occasionally included in the picture, particularly on the Northeast Corridor. And indeed we spent a good 20 minutes on the phone this morning with an AP reporter interested in tips for people using crowded trains this holiday weekend.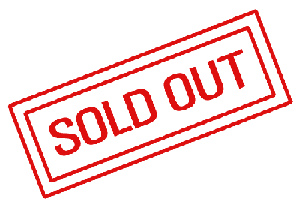 But in much of the country, the press doesn't even mention them as alternatives to driving and flying. But given how little train service there is in most of the country, Amtrak seems not to need the media's help to fill all the seats it offers.
The railroad is pressing all its available equipment into service from today through Sunday, running extra trains in the Pacific Northwest, California, downstate Illinois, and Michigan. In the Northeast Corridor, as in past years, Amtrak is even borrowing commuter coaches from New Jersey Transit and MARC to provide extra capacity between New York and Washington, and is running additional Northeast Regionalsbetween Boston and Virginia points, plus adding cars to regularly scheduled Regionals. Many of those extra trains are already selling out. But while Amtrak can add a coach here and there to its national network trains, the vast majority of stations will be served by the same number of trains, with roughly the same number of seats and rooms, over Thanksgiving as they are the rest of the year.
If we had a more rational transportation policy in this country, that would not be the case. It should be second nature for passenger railroads to add more capacity at times when demand is high. Yet because Amtrak has not had the funds to make major purchases of new cars and locomotives on a regular basis, it is having to get the most use possible out of its same worn equipment.
An active member of our Association called us today asking if we could run a campaign to get more media outlets to mention trains as a choice for avoiding at least some Thanksgiving travel stress. But as it stands now, people encouraged to turn to Amtrak would be met with those dreaded words: "SOLD OUT." The railroad can barely accommodate current levels of demand—any further advertisement would only serve to make America's passenger trains victims of their own success, and turn away scores more travelers than they already do! At present, we are at a frustrating point where train service's popularity is greater than it has been in decades- so much that the only limitation on growth is the fact that the current network is operating nearly at capacity. We don't need more advertisements, we just need more trains!
So when you read or see a report (like this one) about how bad holiday highway and air congestion is in your area, give your Representative and Senators—at both federal and state levels—a call, point to the report, and tell them this is why you need to press for greater investment in passenger trains. This will help give Americans the transportation system we deserve—one that makes travel easy and convenient, rather than stressful, expensive and frustrating.
"I'm so proud that we came together in bipartisan fashion in the Senate to keep the Southwest Chief chugging along, and I'm grateful for this recognition from the Rail Passengers Association. This victory is a testament to what we can accomplish when we reach across the aisle and work together to advance our common interests."
Senator Tom Udall (D-NM)
April 2, 2019, on receiving the Association's Golden Spike Award for his work to protect the Southwest Chief