Happening Now
"Stairway" To Somewhere
March 21, 2019
$25 Billion And Still The Same Old Problems At Hudson Yards
by Joe Aiello | Northeast Field Coordinator
"That kid is BACK on the escalator again!" - Brodie Bruce, Mallrats
Last week, the brand new $25 billion Hudson Yards complex opened to the public. It is the largest private development in the United States (by square footage) and sits on nearly 27 acres of land in the Chelsea and Hudson Yards neighborhoods in Manhattan. Thirteen of the retail and residential center's buildings were built over the existing West Side Yard - storage for LIRR trains. It is also home of the 34th Street-Hudson Yards station, which connects the 7 train with the new "city-within-a-city".
This all leads us to the issue at hand, as reported by New York Magazine:
Based on data from a quarterly MTA report, the station has three of the ten most failure-prone subway escalators in Manhattan - including one that was out over 25 times in the three-month span.
"I'm from Nepal, so I'm used to climbing mountains," Neelima Basnet, 35, said Wednesday after climbing 40 steps because of an out-of-service escalator at the station, which opened in September 2015 and is home to 16 escalators — including the longest one in the subway system.
I have written blogs in the past couple months about the threat of looming infrastructure repair concerns in NY as well as the value in fare hikes - but what is happening here is just inexcusable.
"Trudging up those 125-foot-long escalators when they're not working isn't easy for the elderly," said Colin Wright of TransitCenter, which has pushed for increased subway accessibility for riders with disabilities. "It's a slog for anyone."
It's also not like this is some new phenomenon for the three-year old station. The original "on-time and under-budget" opening in 2012 was timed with the city's bid for the Summer Olympics but was pushed back until the fall of 2013 when London was awarded the games. Due to mechanical testing and software issues with the elevators and escalators (along with a number of safety issues), 2013 became 2014 which became 2015. In September of 2015, finally, the ribbon was cut by Mayor DeBlasio and the station was opened. While it did end up costing NY taxpayers $2.4 billion, over 3 million riders passed through the gates in 2017.
Byron Macias, 50, who uses the Hudson Yards station daily, said new visitors shouldn't be surprised to see escalators blocked off for repairs.

"It shouldn't be that way," said the Queens resident. "When you just want to get somewhere as quickly as possible, finding one that doesn't work isn't helpful."
It is very clear to me - even after three-years of delays, three more in operation, and $25 billion in new development - the 34th Street-Hudson Yards station is still not complete.
If you were curious on what the longest escalator ride in the city SHOULD look like (when it's working) , watch the video below:
Now imagine having to walk that when it's out of service.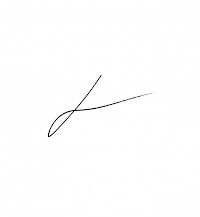 "It is an honor to be recognized by the Rail Passengers Association for my efforts to strengthen and expand America's passenger rail. Golden spikes were once used by railroads to mark the completion of important rail projects, so I am truly grateful to receive the Golden Spike Award as a way to mark the end of a career that I've spent fighting to invest in our country's rail system. As Chair of the Transportation and Infrastructure Committee, it has been my priority to bolster funding for Amtrak, increase and expand routes, look to the future by supporting high-speed projects, and improve safety, culminating in $66 billion in new funding in the Bipartisan infrastructure Law."
Representative Peter DeFazio (OR-04)
March 30, 2022, on receiving the Association's Golden Spike Award for his years of dedication and commitment to passenger rail.