Happening Now
Public-private partnership commits to improving Scottish trains
Written By Malcolm Kenton
The government of Scotland yesterday opened up bids on a ten-year contract, starting in 2015, to provide improved passenger service on Scotland's many scenic rail lines. The agency committed to making these services "emblematic of the best of Scotland."
Not only does this offer an enviable model for a passenger-friendly requirements to be included in a passenger train operating contract, it also has the potential to be an exemplary public-private partnership, with direction and funding from the government, but the actual operation and passenger experience in the hands of the private operator.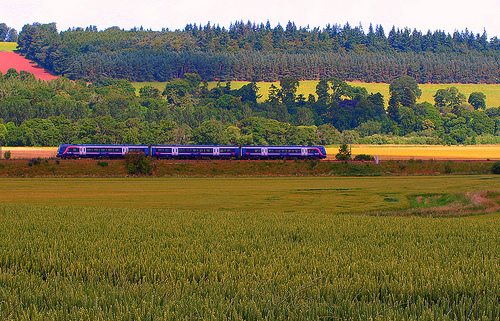 The Scotsman newspaper has the details:
[The modernized ScotRail trains] could include "premium carriages" with more comfortable seats, bigger windows and passengers served the best local produce.
Transport Scotland said: "The trains would make the most of Scotland's internationally-renowned tourists routes,
"It's about providing a showcase for Scottish catering and reflecting local Scottish produce.
"We hope the trains will become justifiably famous."
You can read the whole thing over at The Scotsman.
A ScotRail class 170 sprints along level ground between Forteviot and Forgandenny in Perthshire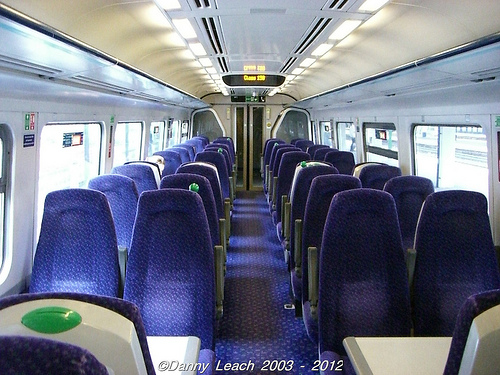 Interior of a ScotRail FSC 158733 diesel multiple unit train car.
Photos: Top: Flickr.com user B4bees. Bottom: Flickr.com user Danny Leach.
"The COVID Pandemic has been and continues to be the biggest challenge faced by Americans as it has taken a deadly toll on the world and on the world's economies. During COVID Locomotive Engineers at Amtrak and other Passenger and Freight Railroads have embodied the definition of essential workers. This dedication by our members is not new. We applaud the Rail Passenger's Association for recognizing the vital contributions of our members and their hard work moving Americans and freight during the COVID pandemic."
Dennis Pierce, Brotherhood of Locomotive Engineers and Trainmen (BLET) National President
December 21, 2021, on the Association awarding its 2021 Golden Spike Award to the Frontline Amtrak Employees.