Happening Now
NARP Welcomes New Intern Karl Haljasmets
Written By Karl Haljasmets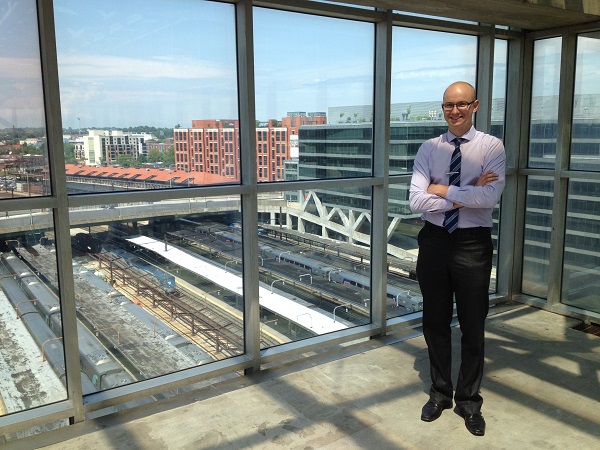 NARP is pleased to welcome Karl Haljasmets as a new summer intern. Karl is a public policy graduate student from Estonia and a Louis and Aldona Wos Scholar with the Fund for American Studies program.
Hello! My name is Karl Haljasmets and with great joy I will have the opportunity to intern with NARP from June to August this summer. I am from Estonia and received my bachelor's degree in political science from the University of Tartu last summer. In September I started my graduate studies at the Central European University, majoring in global public policy. A requirement of my degree is to attend two different universities, so after this summer I will move to Barcelona to finish my degree at Institut Barcelona d'Estudis Internacionals.
Within the field of public policy I have always been interested in how to arrange things more effectively. This is the reason why I am specializing in e-governance policies, the goal of which is to make the whole governance process more efficient and faster. However, my other longtime professional interest is public transportation.
I still remember the summer I spent in Florida four years ago. It was almost a necessity to have a car there because other means of transportation were inconvenient – or in most cases, they just did not exist. This was so annoying! Moreover, I did not understand why there were bus service providers like Megabus and Greyhound, but the option of train service was completely missing. This was weird to see, especially coming from Europe where public transportation without trains is unthinkable.
After the summer in Florida, I continued my studies in the city of Dortmund, which is located in Germany. The trains there were so comfortable and reliable that most of my friends did not understand why people even needed cars. On the other hand, the topic of trains is all over the headlines in my neighborhood. With the help of the European Union funds they will hopefully start building Rail Baltica soon, which will connect the three Baltic countries with the rest of Europe. Hopefully the three countries just have enough political will to agree on the route and deadlines before the European Union funding opportunity expires.
At NARP I would like to learn how, in the field of public transportation, the US has made such different policy decisions in regards to trains and railways than the rest of developed world. I hope that with my background I will be of use to NARP during this summer, too. Lastly, I would like to express my gratitude for the Fund for American Studies whose kind scholarship was what brought me to Washington, D.C. this summer. I am very excited for the experience and I am more than excited to start my internship at NARP!
"The support from the Rail Passengers Association, and from all of you individually, has been incredibly important to Amtrak throughout our history and especially so during the last trying year."
Bill Flynn, Amtrak CEO
April 19, 2021, speaking to attendees at the Rail Passengers Virtual Spring Advocacy Conference