Happening Now
High Speed Rail Came To America 50 Years Ago This Week!
January 14, 2019
Or Did It?
By Bruce Becker - Vice-President of Operations
January 1969 witnessed a number of historical events...
Led Zeppelin released their first album in the U.S. on January 12th
Richard Nixon was sworn in as the Nation's 37th President on January 20th
And on January 16th, the Penn Central Railroad inaugurated the original Metroliner train into revenue service.
Just as Russia's 1950's space program led to Neil Armstrong's first step on the moon later in 1969, Japan's launch of the its high-speed Shinkansen train in 1964, led President Johnson in September 1965 to enact the High Speed Ground Transportation Act of 1965; the first U.S. government initiative focused on developing a comparable high-speed train for the Pennsylvania Railroad's busy New York to Washington route, hoped-for with top speeds of 150mph.
Amazingly fast (by today's standards at least), in less than 7 months the Pennsylvania, working in collaboration the U.S Department of Transportation, General Electric and Westinghouse, placed an order with the Budd Company for the initial 50 Metroliner Electric Multiple Unit cars. The initial goal was to launch 110 mph service in October 1967, only 16 months later! The aggressive timeline was likely politically motivated.
The first cars were delivered in September 1967, but numerous problems were uncovered during testing and the revenue launch date was repeatedly delayed throughout 1968. By this time, the Pennsylvania had merged to become the Penn Central, necessitating the as-delivered PRR Keystone heralds to be replaced with the soon to be infamous Penn Central 'mating worms' logo.
But after a Special VIP-only run on January 15, 1969, the initial one round trip a day revenue service from New York to Washington & back started on January 16th and was followed by an additional reverse schedule round trip in early February. An initial top speed of 120 mph was quickly lowered to 110 based on the condition of the track & catenary, but the new trains proved popular and as additional cars became available, Penn Central increased frequencies to six round trips per day by that October.
Unfortunately the cars proved to be notoriously unreliable; with often more than a 1/3 of the fleet being unavailable for service on any given day. Due to continued track and electrical supply system deterioration, top speeds were further reduced to 100mph; far below the envisioned 150mph planned in 1965!
The Metroliner fleet soldiered on under Amtrak control starting in May 1971. The high-point of Metroliner service came in October 1973, when 15 round trips per day were operated.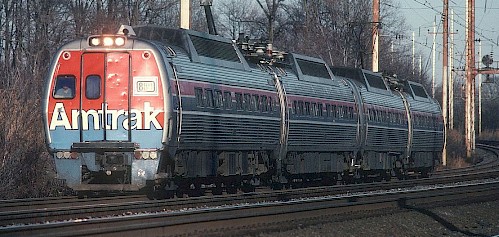 While the fleet was mechanically unreliable, the car's structural design proved itself and in late 1973 Amtrak placed an order with Budd for 57 'non-powered' coaches; the first of what would become the nearly 500-car Amfleet 1 fleet.
Mechanical issues dogged the Metroliner cars even after several rebuilding programs and Amtrak eventually replaced the original self-propelled cars with more reliable and faster electric locomotive hauled trains, utilizing enhanced Amfleet 1 cars.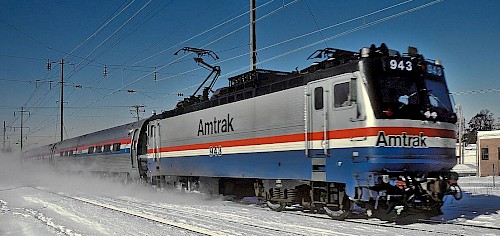 While the majority of the original cars were scrapped, over 25 coaches were converted into non-powered cab units for push-pull corridor operations, several of which continue in service today primarily on the Harrisburg and Springfield lines.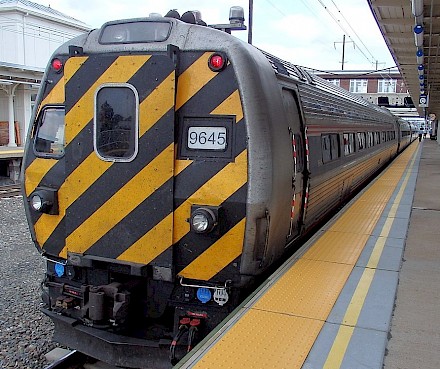 So if you get the opportunity to ride in one these converted cab cars (don't wait too long however), you can imagine you're back in 1969. Just make sure you have some Led Zeppelin tunes on your phone!
"Saving the Pennsylvanian (New York-Pittsburgh train) was a local effort but it was tremendously useful to have a national organization [NARP] to call upon for information and support. It was the combination of the local and national groups that made this happen."
Michael Alexander, NARP Council Member
April 6, 2013, at the Harrisburg PA membership meeting of NARP