Happening Now
Did "petty politics" kill Florida HSR?
Written By Ross Capon
The Atlantic Cities has an interesting discussion of how and why Florida Gov. Rick Scott killed the state's high speed rail project. It is based on a Tampa Tribune report about communications between Scott and Republican State Senator Paula Dockery. There is evidence that the decision was driven by "petty politics" rather than "fiscal prudence."
Here is a key sentence: "What's most upsetting about the Tribune report – though in a way also a little encouraging – is that it shows the death of Obama's high-speed rail plan was not inevitable. Many Republicans involved in the story clearly favored the idea…"
The piece ends by suggesting that "Scott's decision to halt high-speed rail may soon bring his own time in office to an end." His predecessor Charlie Crist, now a Democrat, is leading in the polls.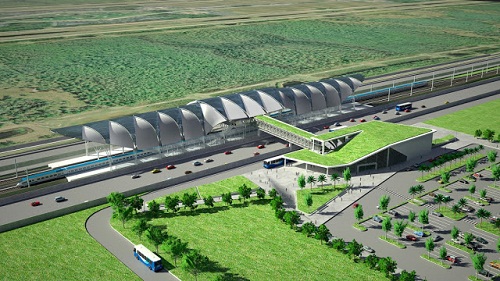 Rendering of a would-have-been Florida High-Speed Rail station.
"When [NARP] comes to Washington, you help embolden us in our efforts to continue the progress for passenger rail. And not just on the Northeast Corridor. All over America! High-speed rail, passenger rail is coming to America, thanks to a lot of your efforts! We're partners in this. ... You are the ones that are going to make this happen. Do not be dissuaded by the naysayers. There are thousands of people all over America who are for passenger rail and you represent the best of what America is about!"
Secretary Ray LaHood, U.S. Department of Transportation
2012 NARP Spring Council Meeting