Happening Now
Contest: Your View from the Train

Since 1967, our mission has been to work toward a modern, customer-focused national passenger rail network that provides a travel choice Americans want and can have access to. Over the past five decades we've been through some thick, and some thin in working to preserve and expand the service we have by giving passengers a voice.
50 years hence, our trains now run through a new era, rich with multimedia, and the passenger's voice must be broadcasted and amplified to suit how we are portrayed as an association and how our identity is portrayed to key stakeholders who ride, support, or fund our industry. This involved a shift in perspective: our logo has always had a train in it, even though we're not a railway. Our name is a mouthful, and doesn't succinctly get to the point of who we are, and what we're about.
The name? Rail Passengers Association. The look? The very window you look out of as a passenger.
With the change, we need rail passengers like you to be a part of our new identity, before we broadcast it to the world in November. And the best way to do this is through a friendly little contest.
We are asking you to submit photos via Instagram, Facebook or Twitter depicting what you see outside your window – whether its countryside, oceans, forests or cities. Rail Passenger Association executives will be judging the photos, and the winners' images will be used as part of our new visual identity on the web, and in print!
Prizes will include:
Your photo being featured on our website or in the Newsletter
Ninety will receive Rail Passengers gear
Nine grand prizes of 10,000 Amtrak Guest Rewards® points
When submitting, be sure to:
Use the hashtag #RailPassengers and
Tag @RailPassengers
The contest officially kicks off as of 9/25/2017. There is a rolling deadline and the contest will end once we have 10 winners from each of our 9 regions: Northeast, Northwest, Midwest, South Central, Mountains & Plains, Mid-Atlantic, Southeast, South, and Southwest. So, although there is no true deadline the earlier you submit the better!
Now's the fun part. What will your photos be used for? Well, part of our new image is a train window, so we want your photos to be what you see THROUGH the window. Here is an example: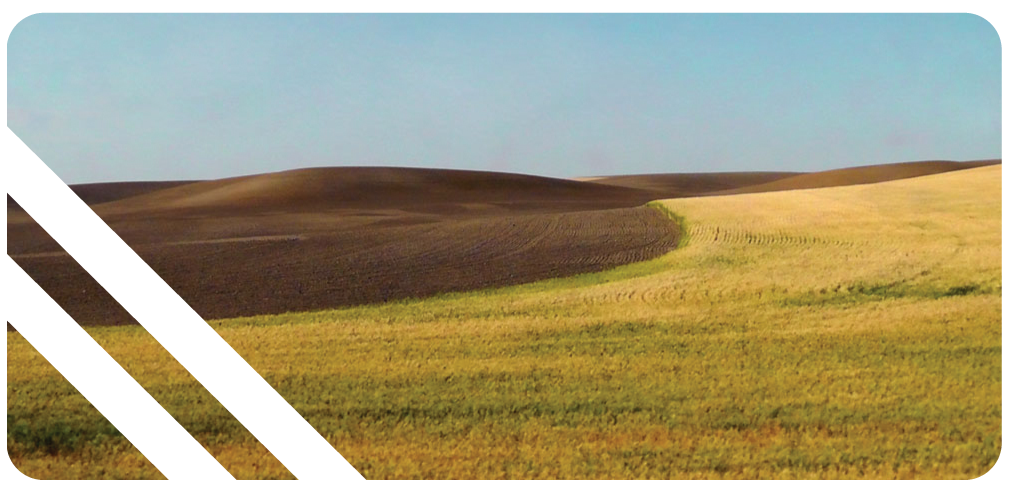 The rectangle with two slanted lines represents a train window and the image behind it represents your view of the world. We want to put your experience at the heart of our new identity.
You should submit photography of landscapes and cityscapes that could be viewed from a train window. Feel free to get creative! Here are some tips for a great submission:
Use high-resolution, dynamic imagery
Tell a story through engaging content
Use travel-oriented imagery
While the main use of the "Window" icon cutout is to tell a story about what a train passenger views, there are acceptable instances where imagery may fall outside of what can be viewed from a real train window. No matter the scene, the photography or imagery should always be able to answer affirmatively to this question: "Can I see this through a window?"
Here are some tips on what to avoid:
Do not add singular icons inside of the "window."
Do not use pixelated photography.
We can't wait to see your submissions!
To close out, we know that some of you may not currently be NARP members, so as an extra incentive we're offering anyone who makes a photo submission for this contest is a discounted one-year NARP membership. Benefits to being a member include:
10% Discount on most Amtrak® Fares
20% Discount on the Alaska Railroad
Up to 7 Amtrak Guest Rewards® points for every dollar you donate
So what are you waiting for? Jump on a train, take some photos, and send them our way.
** By submitting a photo for this contest you acknowledge that you have read and agree to the rules and regulations which are found here.
"We would not be in the position we're in if it weren't for the advocacy of so many of you, over a long period of time, who have believed in passenger rail, and believe that passenger rail should really be a part of America's intermodal transportation system."
Secretary Ray LaHood, U.S. Department of Transportation
2011 Spring Council Meeting