Happening Now
Caltrans doubles bike capacity on San Joaquin and Capitol Corridor trains
Written By Sean Jeans Gail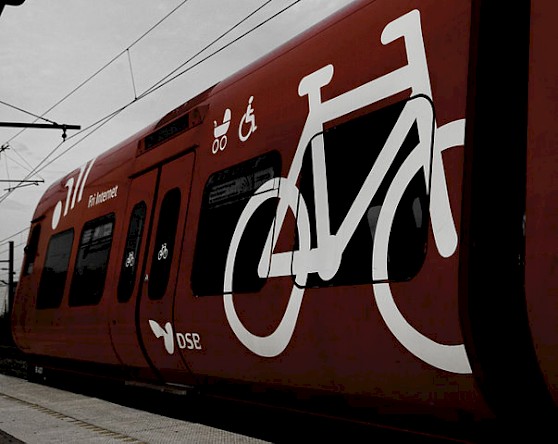 Caltrans announced November 9 that it has nearly doubled bicycle storage capacity on its San Joaquin and Capitol Corridor trains, enhancing mobility options for Northern Californians looking to escape road congestion and rising gas prices.
"There's been a need for additional storage as more and more people ride bicycles on their commute," said Caltrans Director Malcolm Dougherty. "By the end of next year, more than a dozen expanded railcars will be available for train riders."
The San Joaquin and Capitol Corridor routes—which operate between Bakersfield, Oakland and Sacramento, and between Auburnand San Jose, respectively—are extremely popular services that have seen explosive growth over the past decade. AmtrakCalifornia announced in October that ridership on the San Joaquin route increased 7.2 percent to a record 1.1 million passengers, while the Capital Corridor passenger counts rose 2.2 percent to a record 1.75 million riders, making them the 5th- and 3rd-ranked routes in Amtrak's national system.
But this success has brought capacity challenges, especially for passengers who use bicycles to travel between home to train station to work, with bikes often spilling in the aisles. Caltrans has taken steps to remedy this overcrowding:
The first expanded railcar serving Capitol Corridor and San Joaquin passengers went into service [November 9]. The lower levels of 13 additional railcars will be converted to increase their bicycle-carrying capacity from three bicycles to 13 bicycles per car, as well as 330 cubic feet of additional luggage storage. This will increase the average bicycle capacity from 12 bikes per train to 22 bikes per train. Construction on the remaining cars will take approximately four weeks per car with each one going into service as it is retrofitted.
Five railcars in use in Northern and Southern California are already equipped with the new design, and future bi-level cars will also have the extra space.
The problem of getting from the train station to your final destination—often termed "the last mile problem"—requires integrated, multi-modal transportation networks. We tend to focus on traditional instances of this paradigm, such as the passenger who gets off a commuter train and hops on to a subway to get to their office. But improved bicycle and pedestrian infrastructure is a vital part of the solution to growing transportation demand in the U.S. Rail planners would be wise to keep this in mind in their work, and we as advocates must think more broadly about who counts as an ally in the battle for a modern, efficient passenger rail network.
"I'm so proud that we came together in bipartisan fashion in the Senate to keep the Southwest Chief chugging along, and I'm grateful for this recognition from the Rail Passengers Association. This victory is a testament to what we can accomplish when we reach across the aisle and work together to advance our common interests."
Senator Tom Udall (D-NM)
April 2, 2019, on receiving the Association's Golden Spike Award for his work to protect the Southwest Chief