Happening Now
Big rig truck collides with Amtrak's San Joaquin
Written By Sean Jeans Gail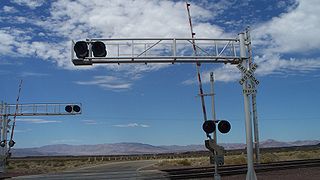 A big rig truck collided with Amtrak's San Joaquin train outside ofHanover, California yesterday causing several train cars to derail, and injuring at least 40 people. None of the injuries are reported as serious.
Amtrak has released a statement about the collision outside Hanover—which lies roughly 30 miles south of Fresno—which indicates the truck driver was at fault:
"At about 12:25 p.m. Pacific Time, a semi tractor-trailer rig drove into the side of an Amtrak train at a public railroad crossing equipped with warning lights, bells and gates, south of Hanford, California."
Local authorities have confirmed this in their initial statements.
"It was a traffic collision with a big rig and an Amtrak train which collided," Kings County Assistant Sheriff Dave Putnam told CNN. "The big rig hauling cotton failed to yield."
Train 712, a southbound train that travels from Oakland to Bakersfield, was carrying 169 passengers and four crew members at the time of the accident. The force of the collision caused the locomotive and two of the bi-level cars to derail, and more than 40 passengers were taken to the hospital to have injuries treated—although it appears none were serious. The injuries sustained by the truck driver have only been described as moderate.
Shockingly, another truck drove into the side of a freight train on the other side of Hanford only a few hours later.
The fact that two different rigs hit two different trains—on the same day, in the same state, outside of the same city—helps emphasize that this is not just an "Amtrak problem." As liability question surface, there will be a move by all parties to shift blame from themselves in order to protect against lawsuits. The fact is: we got lucky this time, and no one lost their life. That's not always the case. State and federal transportation officials must look at these incidents to help determine how to prevent these sorts collisions in the future. When they do, everything needs to be on the table—from tighter restrictions on truck driver's hours-of-service, to better separation of rights of way.
For now, let's take a moment to be thankful that all these passengers are safe.
"The National Association of Railroad Passengers has done yeoman work over the years and in fact if it weren't for NARP, I'd be surprised if Amtrak were still in possession of as a large a network as they have. So they've done good work, they're very good on the factual case."
Robert Gallamore, Director of Transportation Center at Northwestern University and former Federal Railroad Administration official, Director of Transportation Center at Northwestern University
November 17, 2005, on The Leonard Lopate Show (with guest host Chris Bannon), WNYC New York.