Happening Now
Amtrak's New Great American Stations Could Help Transform Your Train Station
Written By Sean Jeans Gail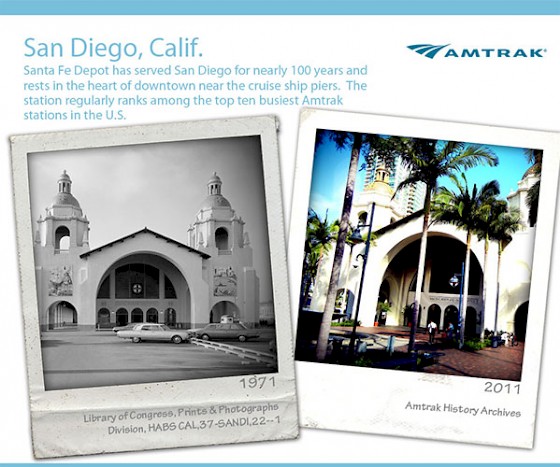 Amtrak launched a revamped website for its Great American Stations project, providing communities with new tools, resources, and information to help develop the economic power of America's train stations.
The redesign highlights resources to help cities and advocacy groups identify projects and complete them successfully. The website has been reorganized around to investment principals:
Restoration Tools — For communities unsure of how to start a station project, Amtrak has identified funding sources, provided answers to frequently asked questions, and detailed what to expect when undertaking a project. With roughly a third of the 500+ stations served by Amtrak listed on the National Register of Historic Places, historic preservation can be a powerful tool to revive train stations as communal hubs.
Station Planning — Amtrak has include station planning guides, development checklists, best practices for station signage, and information on accessibility requirements outline in the Americans With Disabilities Act.
Train stations, when properly designed and served, can be catalysts for economic growth and development. They can be gateways, welcoming visitors. And they serve as community hubs. So, even though Congress is mired in political dysfunction, local advocates looking to improve service in their communities today now have another tool at their disposal.
"When [NARP] comes to Washington, you help embolden us in our efforts to continue the progress for passenger rail. And not just on the Northeast Corridor. All over America! High-speed rail, passenger rail is coming to America, thanks to a lot of your efforts! We're partners in this. ... You are the ones that are going to make this happen. Do not be dissuaded by the naysayers. There are thousands of people all over America who are for passenger rail and you represent the best of what America is about!"
Secretary Ray LaHood, U.S. Department of Transportation
2012 NARP Spring Council Meeting