Happening Now
A Travel Network Gap is Bridged in DC
Written By Malcolm Kenton
Yesterday, the Washington, DC hub for Greyhound and Peter Pan bus lines moved into Washington Union Station (also a hub for Amtrak, MARC and VRE commuter trains, other intercity buses, Metrorail and many local bus routes) from a stand-alone building located four long blocks to its north. This makes Union Station the city's indisputable focal point for all forms of public transportation.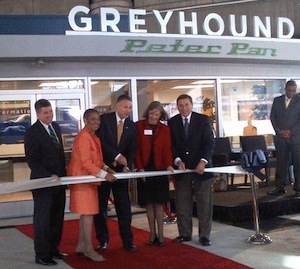 It is a welcome move primarily because it makes for much easier connections between Greyhound and Peter Pan buses and all other forms of transportation to take people within and outside of the nation's capital. It also gives Greyhound and Peter Pan passengers direct access to a broader variety of eateries, shops and services, and further bolsters the dense, walkable economic development that is burgeoning around Daniel Burnham's grand facade.
A couple of months ago, before the move, long a goal of local elected officials, was even announced, I was working inside NARP's kiosk inside Union Station in the Amtrak boarding area. A young woman came up to me and asked where she needed to go to get a Greyhound bus to Cincinnati. She was incredulous when I told her that she would need to exit the station and walk 4 blocks to the Greyhound terminal.
This young woman asked if she could take a taxi, but given the usual long lines and the time it takes taxis to get out of Columbus Circle in front of Union Station, I advised her that she'd save time (not to mention money) by walking, even though she was carrying a weighty duffel bag. It is this kind of incongruity in the public transportation world that leads many to opt for driving, even when they could save time and/or money by taking public transportation.
Now, thanks to cooperation between Greyhound, District leaders, Amtrak and the federal government, what has long seemed to be an obvious fit has become reality. NARP looks forward to further cooperation between intercity bus companies and Amtrak, and between both companies and local transit operators, to give Americans an interconnected public transportation network like that which Europeans and others around the world enjoy.
Here are two views of the new Greyhound ticketing facility, located on the main level of Union Station's parking garage, near the Grey Line Tours ticket window (which, for those who don't know, also sells VRE tickets) and pay-for-parking machines. Photos by Ross Capon.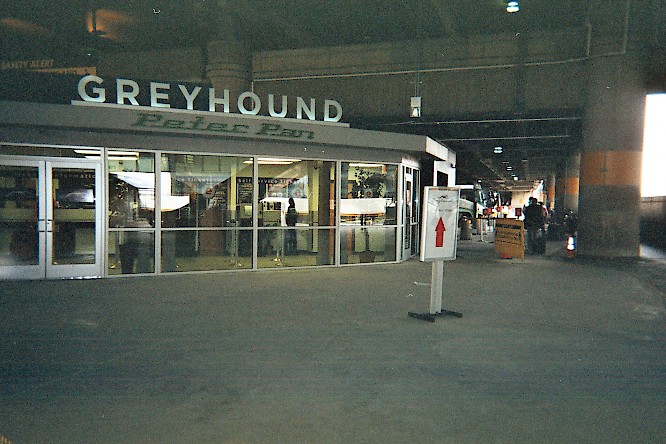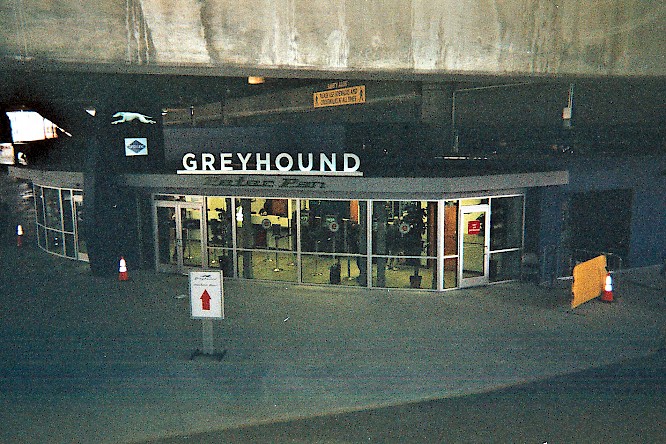 "The COVID Pandemic has been and continues to be the biggest challenge faced by Americans as it has taken a deadly toll on the world and on the world's economies. During COVID Locomotive Engineers at Amtrak and other Passenger and Freight Railroads have embodied the definition of essential workers. This dedication by our members is not new. We applaud the Rail Passenger's Association for recognizing the vital contributions of our members and their hard work moving Americans and freight during the COVID pandemic."
Dennis Pierce, Brotherhood of Locomotive Engineers and Trainmen (BLET) National President
December 21, 2021, on the Association awarding its 2021 Golden Spike Award to the Frontline Amtrak Employees.