Happening Now
8 Ways to Create New Year Resolutions That Will Help NARP in 2016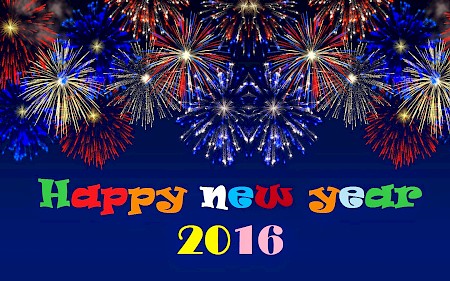 Thanks to NARP members, 2015 was a very successful year for rail supporters. A new transportation bill, which included rail-specific provisions, was finally passed after a long draught. The U.S. Supreme Court vacated a case to establish metrics and standards for Amtrak, NARP unveiled its "A Connected America" vision to create a nationwide multimodal transportation system, worked with members on rail issues at the grassroots level and expanded its Millennials Campaign.
Now that 2016 is here, we hope you'll consider using your New Year resolutions to help NARP continue its work advocating for a strong rail system as part of the national transportation network. To that end, here's a list of eight things you can do to help the NARP staff during the year.
Contact your congressional delegation. In 2015, we asked members to contact key legislators that led to, among other things, the defeat of anti-Amtrak provisions in the rail and transportation bills. If you didn't send an email or make a call in 2015, pledge to do it in 2016 when NARP sends eBlasts asking for your help.

Join a local rail organization. NARP President and CEO Jim Mathews has emphasized the importance of grassroots efforts in the coalition for better rail. Check out this list of local groups to join.

Work with your local government. Now is the time to focus on grassroots outreach across the national network to ensure that passenger advocates, mayors and state and local officials are educated on the importance of rail as part of a multimodal transportation system.

Encourage others to join NARP. "Over the long term, NARP should have at least 100,000 members nationwide to amplify the voices of all of our citizens who support passenger rail as one of the most effective economic engines ever devised," says Mathews. Tout the benefits of NARP membership and have them join here.

Become a NARP leader. Applications are now being taken for those interested in being elected to the Council of Representatives as an At-Large Representative. The deadline to apply is 11:59 p.m. (local time), March 31, 2016.

Make a donation. Your donations in 2015 helped us achieve major victories, so we need to keep the momentum going. You can do this with cash donations, securities and stock gifts. Click here to see all the ways you can contribute to NARP in 2016. And remember -- it's all tax deductible!

Become a NARP volunteer. Are you looking to build your resume, add to your creative portfolio, develop new expertise or just trying to make a difference? Consider sharing your talents or learn new skills as a NARP volunteer. We have a variety of volunteer openings available across the country right now. Click here to see the complete list of available opportunities.

Attend a rail event. The Events section of the NARP website offers a list of rail-related events throughout the year.
"Thank you to Jim Mathews and the Rail Passengers Association for presenting me with this prestigious award. I am always looking at ways to work with the railroads and rail advocates to improve the passenger experience."
Congressman Dan Lipinski (IL-3)
February 14, 2020, on receiving the Association's Golden Spike Award