Happening Now
2014 Kicks Off With Huge Week for Trains
Written By Sean Jeans Gail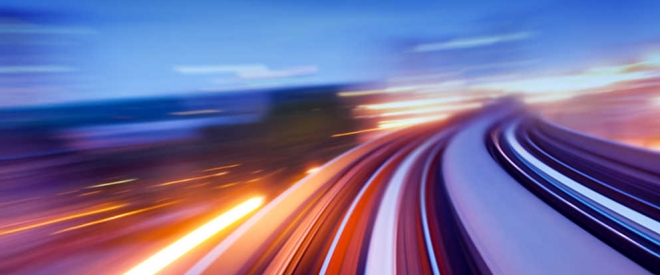 With the 92nd annual meeting of the Transportation Research Board in Washington, D.C., two critical transportation hearings in Congress, and a $1.1 trillion federal budget in the final stages of negotiations, the stars were aligned to ensure a hectic week in transportation. For transportation advocates, events didn't let them down.
Here's a roundup of Washington's action-packed transportation week:
Passenger Trains in the Big Appropriations Bill: The dominant theme of the $1.1 trillion budget omnibus was cuts. As a whole, transportation received $71.1 billion, a reduction of roughly one billion from the FY2012 enacted amount.
Amtrak's top line was positive at $1.39 billion, a $46 million increase over FY 2013. However, this increase is due to a $1.05 billion capital budget (including $199 million for debt service, $50 million for American With Disabilities Act spending, and $20 million for Northeast Corridor-specific programs). Amtrak's operating budget was actuallyreduced by $102 million (although there is an option to flex $40 million in capital over to operating if needed). The bill also includes $10 million in Department of Homeland Security funds for Amtrak, and $23.5 million for the Amtrak Inspector General. Helpfully, the bill repeals restrictive language included in Hurricane Sandy relief act, which will allow Amtrak to access approximately $80 million in fiscal 2013 capital recovery funds.
High speed rail funding was again zeroed out, a disappointment for California, which will begin construction on the statewide system capable of reaching 220 mph later this year. Public transit received $10.7 billion, a $100 million reduction over the amount enacted in 2013.
One bright spot was the intermodal, competitive-grant Transportation Investments Generating Economic Recovery (TIGER) program, which increased from $474 million to $600 million; rail has done extremely well in previous rounds of TIGER funding.
CaliforniaHigh Speed Rail Hearing
The House Transportation & Infrastructure Subcommittee on Railroads held a hearing on California's San Francisco to Los Angeles high speed rail project. Dan Richard, chairman of the California High Speed Rail Authority, did an excellent job, injecting intelligence and facts into a debate that has become overly politicized. Subcommittee Chairman Jeff Denham (R-CA), a vocal skeptic on the project, praised Richard's openness and responsiveness to the committee's questions—both during the hearing, and in conversations with NARP leadership afterwards.
Richard did a superb job of explaining why the adverse court decision should not be a problem. The court said that California law (the bond act) "on its face, required the Authority to address funding for the entire Initial Operating Segment (IOS)." Richard noted that the term IOS does not appear in the law. The law refers to "usable segment." Richard believes he can explain to the court that the Valley Segment, for which they do have funding, IS usable. It will be used initially by the Amtrak San Joaquins and ACE train. Richard also noted that California's Legislative Counsel says the Authority's current plan is in compliance with the law.
However, it was also revealed that the Federal Railroad Administration protected taxpayers by including a clause that says future federal funding to California (potentially not just in transportation) may be withheld if the project goes under, further raising the stakes for the project's success.
NARP issued a release the day before the California project hearing reaffirming our support of California High Speed Rail, and organized support for the project in Rep. Denham's Twitter townhall using the hashtag #CAHSR.
Surface Transportation Reauthorization Hearing
While the House Committee on Transportation & Infrastructure kick-off to the surface transportation reauthorization was a mostly convivial affair, it briefly devolved into a battle over the role of transit and transportation subsidies when Representative Richard Hanna (R-NY) questioned why taxes on gas and diesel should go to public transit systems.
"People who use mass transit are not all poor. I've been in New York City, I'm a New Yorker, and there's a lot of wealthy people that ride the transit," said Representative Hanna. "It's a great way to get around, and as you say, each year 35 million people load themselves. Why doesn't that lead you to the conclusion that people who take mass transit should not pay something toward that?"
It's dispiriting that the "roads pay for themselves" blunder should once again rear its head. In fact, the amount of money spent on roads between 1947 and 2005 exceeded the gas tax and other "user fees" by $600 billion (in 2005 dollars). Luckily, one of Hanna's colleagues provided a compelling counterargument.
"I've been so intrigued by these conversations about transit riders subsidizing the transit for what we put into the gas tax for roads because I can think of a number of public goods that we get for having transit in place, not the least of which is taking so many people off the highways so that our trucks and commercial vehicles can travel more safely and more efficiently," said Representative Donna Edwards (D-MD). "If we're going to begin to quantify things, I hope we begin to quantify some of those things when it comes to asking whether transit is a net positive or a negative. Frankly sometimes people in my district and my state ask me why…we're subsidizing roads out in the middle of nowhere, and I say 'you know it's because we're Americans and we make an investment in a national system, and so the folks in the rural areas get their roads and in our metropolitan area, we get our transit.'"
The Transportation Research Board
The TRB is where officials, engineers, students, and advocates gather to shape the future of transportation planning. Intercity passenger rail and transit has continued to gain mindshare within the community of transportation officials, with an ever growing body of research demonstrating the necessity of a modally balanced transportation network. The most prominent outgrowth of this trend is to think about how cities and towns can prioritize the movement of people—in cars, on trains, on bikes, and on foot—over the mere movement of automobiles.
One concrete piece of train intelligence to come out of TRB is a Texas Department of Transportation study that demonstrates the strong potential for up to hourly service between Monterrey, Mexico and San Antonio (with some trains continuing to Dallas).
"The support from the Rail Passengers Association, and from all of you individually, has been incredibly important to Amtrak throughout our history and especially so during the last trying year."
Bill Flynn, Amtrak CEO
April 19, 2021, speaking to attendees at the Rail Passengers Virtual Spring Advocacy Conference