Happening Now
19th Annual Dr. Gary Burch Memorial Award
Written By Super User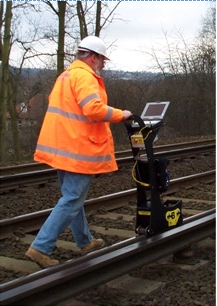 The Burch family and NARP are pleased to invite your company or organization to submit nominations for the 19th Annual Dr. Gary Burch Memorial Safety Award. Please note that we welcome multiple nominations from the same organization, and also accept nominations from individuals. The Burch Family has funded and presented the award to honor the railroad employee judged to have done the most to improve the safety of railroad passengers. The award includes a plaque and one thousand dollars, and will be presented during NARP's Annual Spring Congressional Reception at the Rayburn House Office Building in Washington, D.C.
Nominations must be received at our office by Friday, March 15, 2013
CONDITIONS OF AWARD
(Presented by the Burch Family)
PURPOSE To recognize the individual railroad employee judged to have done the most to improve the safety of railroad passengers in the year just concluded.
ELIGIBILITY All employees of railroads and agencies which operate or contract for the operation of intercity passenger or commuter trains (as distinct from local mass transit) or whose tracks are used by such trains.
NOMINATION CRITERIA The choice of selection criteria shall be the prerogative of each nominating railroad, authority or union, but consideration should be given to the employee who: A. Identifies and reports or corrects a passenger-threatening hazard and thereby prevents a possible accident or serious injury. B. Initiates and fosters (by ideas, programs or other means) an atmosphere that promotes superior safety performance and awareness with respect to railroad passengers
NOTES Organizations are encouraged to submit more than one nomination. This year, as was the case last year, nominations also will be accepted from individuals. Personal acts of heroism shall not be a consideration for this award. The committee is particularly interested in front-line workers whose job description duties are not specifically related to safety (e.g. "Safety Coordinator"), including track inspectors and track workers, and in work "beyond the job description" by all nominees. Please also note that the employee need not be directly involved in the operation of trains—the 2008 award winner was an Amtrak police officer. A nominating carrier need not run passenger trains for its own account; it is enough to simply host passenger trains operated by others. Operation Lifesaver activities should not be the only activity to recommend a candidate.
NOMINATING PROCEDURE Nominations shall be submitted in the form of a typewritten letter not to exceed two pages in length. Nominations recognizing accomplishments in 2012 must be received by Friday, March 15, 2013. They must be sent to:
The National Association of Railroad Passengers
Attn: Burch Award
505 Capitol Court, NE, Suite 300
Washington, DC 20002-7706
Fax: (202) 408-8287 (Voice: 408-8362)
E-mail: narp[at]narprail.org
Such nominations will be forwarded to the Burch Award Advisory Committee.
"I'm so proud that we came together in bipartisan fashion in the Senate to keep the Southwest Chief chugging along, and I'm grateful for this recognition from the Rail Passengers Association. This victory is a testament to what we can accomplish when we reach across the aisle and work together to advance our common interests."
Senator Tom Udall (D-NM)
April 2, 2019, on receiving the Association's Golden Spike Award for his work to protect the Southwest Chief