Happening Now
12 States Win TIGER Grants -- But the Program Still Needs Your Help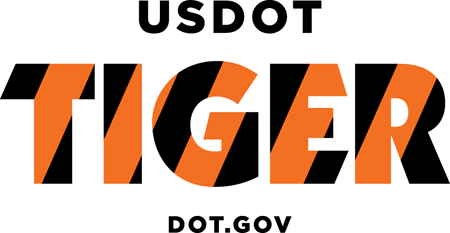 The U.S. Department of Transportation's (U.S. DOT) Transportation Investment Generating Economic Recovery (TIGER) competitive grant program has funded more than $4 billion in projects that have advanced our goal of building "A Connected America," NARP's vision of a 21st-century multimodal transportation system.
Congress allocated $500 million in 2015 for TIGER, which targets multimodal projects that aren't readily addressed through traditional transportation silos. Unfortunately, the recently passed House surface transportation bill doesn't authorize the TIGER program. Senate Republicans attempted to eliminate the program in July while drafting the DRIVE Act until a bipartisan group —led by Senators Patty Murray (D-Wash.) and Susan Collins (R-Maine)—were able to strip that language.
A coalition of 28 Senators endorsed an amendment to provide a six-year authorization of the TIGER program, but procedural rules kept them from voting it into the final DRIVE Act. But with no authorized funding and stagnant levels in infrastructure investments, the TIGER program is on the ropes. It needs your help to keep building a 21st-century rail system that Americans want!
Passengers need to let their Members of Congress know they support full authorization of the TIGER program! Click here to help NARP educate elected officials on the economic benefits of smart investment in "A Connected America," NARP's vision for a 21st-century multimodal transportation system.
A quick look at the list of projects in 12 states below is strong evidence of how valuable the TIGER program is to the national rail network. They include:
• Southwest Chief, Amtrak - $15.2 million: This grant will fund upgrades to the BNSF mainline that carries the Southwest Chief through Colorado, New Mexico and Kansas. It constitutes a major win for passenger advocacy groups including NARP, ColoRail, and the Northern Flyer Alliance, three groups that have been working hard to ensure that intercity rail service survives in the region in the face of deteriorating track conditions. The grant also brings the funds raised by the states, communities, Amtrak and BNSF to the midway point.
• Maine Railways Project - $20 million: This grant will fund track upgrades, crossing improvements and enhanced signal systems for 380 miles of railroad mainlines across Maine.
• Lower Main Street segment, City of Buffalo - $18 million: This grant will help rebuild a critical rail segment in Buffalo, New York, used by the Niagara Frontier Transportation Authority's Metro Rail service.
• Portal Bridge, New Jersey Transit - $16 million: This grant will help start construction to replace the century-old Portal Bridge, a major chokepoint along the Northeast Corridor.
• Link Expansion, City of Tacoma, Washington - $15 million: The grant will fund a LINK expansion to more than double the length of downtown Tacoma's streetcar line, as well as adding several stations with improved bicycle and pedestrian access.
• Western Corridor, Vermont - $10 million: This grant will improve rail service along the state's Western Corridor, removing the final hurdle for restoring passenger rail service between Rutland and Burlington.
• Streetcar Lakefront Line, City of Milwaukee - $14.2 million: This grant will fund construction of a spur extension to a streetcar project in downtown Milwaukee, connecting the city's downtown with its burgeoning lakefront development.
• Barnum Station, Metro-North Railroad - $10 million: This grant will fund a new commuter rail station serving Metro-North on the east side of Bridgeport, Connecticut.
• Glacier Rail Park - $10 million: Part of an effort to revitalize downtown Kalispell, Montana, this grant will help build a new rail yard and construct a connecting pedestrian trail.
• Track upgrades, South Dakota - $6 million: This grant will go towards two projects in South Dakota—new track siding near Philip, and key track upgrades near Huron.
Overall, the highly successful transportation program has invested more than $4.1 billion across six rounds to fund projects that have had significant positive impacts at the national and regional level. But TIGER needs your help to keep building A Connected America. So contact your legislators today and let them know the value of this program to improve and grow public transit.
"The Rail Passenger Association's recognition of the essential work done by SMART-TD members aboard Amtrak during this difficult period is appreciated. The Golden Spike Award serves as a testament to the compassion and dedication our conductors, assistant conductors and other workers exhibit constantly through times both ordinary and extraordinary."
Jeremy Ferguson, SMART-TD President
December 21, 2021, on the Association awarding its 2021 Golden Spike Award to the Frontline Amtrak Employees.